Canucks coach Rick Tocchet expected Kravtsov to put in the work this summer. He didn't expect the Russian winger to bolt home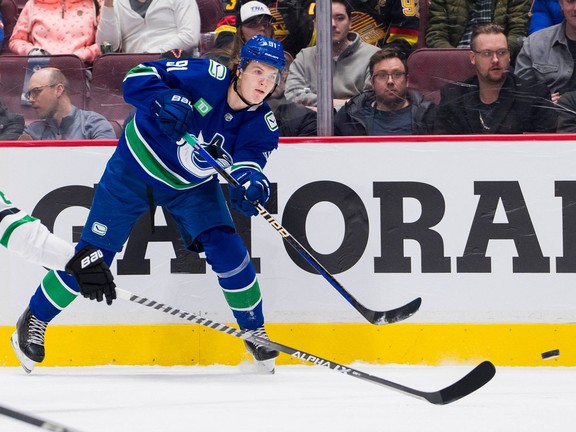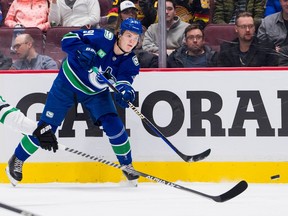 Article content
The Vancouver Canucks rolled out the red carpet for Vitali Kravtsov.
Article content
They were going to give the Russian winger an opportunity to rejuvenate his stagnant NHL career following a Feb. 25 trade with the New York Rangers.
Article content
He had but six points (3-3) in 28 games with the Blueshirts and their first-round pick in 2019 — ninth overall — clearly needed a change of scenery.
The Canucks provided an additional comfort factor with his world junior hockey tournament teammate Vasily Podkolzin on the roster, along with countrymen Andrei Kuzmenko and the rehabbing Ilya Mikheyev also in the fold.
What could go wrong? How about everything in a failed roll of the dice?
Kravtsov, 23, tripped on that carpet and never regained his balance. He looked lost and lacked engagement and was read the riot act about improving.
Article content
The restricted free agent reacted by reportedly agreeing Monday to sign a two-year Kontinental Hockey League contract with Chelyabinsk Traktor. He had played five seasons with the club in various Russian leagues.
The Canucks can still qualify Kravtsov to retain his rights. They parted with winger Will Lockwood and a seventh-round 2026 draft pick in the transaction. More importantly, he's sending Canucks coach Rick Tocchet the wrong kind of message. He's big at 6-foot-3, 186 pounds, but played soft.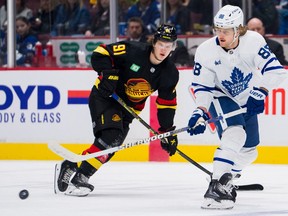 Tocchet expected Kravtsov, who was limited to just two points (1-1) in 16 games with the Canucks, to put in the work this summer. Not to bolt home.
Tocchet provided opportunity but also had Kravtsov on a short leash. He was scratched eight times, including five times in the final eight games, because the bench boss had seen enough.
Article content
He had allowed the winger to mesh into the lineup in an alignment with Podkolzin and Sheldon Dries. He even game him shifts with Elias Pettersson to get his offensive motor running.
"He has just got to understand," said a frustrated Tocchet. "He has to show us he wants to play. He's good kid, but I'm not sure he knows the work level yet."
Part of the pre-departure angst is that Kravtsov did show glimpses of what he can do.
Tocchet had him out in an overtime pairing with Podkolzin during a 5-4 shootout win over the Nashville Predators on March 6. Earlier on that same night, the pair was moving into the offensive zone at speed. Podkolzin instinctively put a no-look pass off the sideboards to catch Kravtsov in full flight for a scoring chance.
Article content
It was either a one-off or hope that Kravtsov would benefit from a full camp with Tocchet.
Now we know how those dominoes would fall.
If anything, the departure will free up $875,000 in salary cap space and reduces a glut of wingers. And it's good news for Nils Hoglander, who found his game in Abbotsford after being shipping to the AHL affiliate in December after just three goals and six assists in 25 games.
He responded with more push, bite and production and finished the regular season with 32 points (14-18) in 45 games and had a significant playoff presence with six points (3-3) in six strong games to draw Canucks management praise.
[email protected]
twitter.com/benkuzma
Canucks: Does Travis Green have a legitimate shot at running the Flames bench?

Canucks Under The Microscope: Can Vitali Kravtsov become a player instead of a project?

reference: theprovince.com