The Valroes Mexican Stock Exchange (BMW) operates erratically in early negotiations this week. The local square falls slightly despite news that suggests that patients infected with the new Omicron variant from Covid-19 have mild symptoms. The market remains cautious about the economic impact.
The benchmark index S&P/BMV IPC, made up of the shares of the 35 issuers with the highest value by capitalization and liquidity in the Mexican market, yields -0.08% to 50,554.90 points, while the index FTSE BIVA, the main of the Institutional Stock Exchange (Biva), moves -0.06% to a level of 1,043.10 units.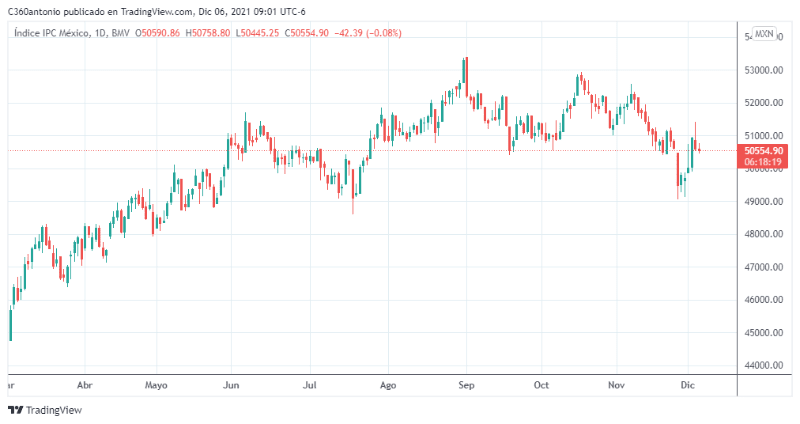 Within the benchmark, most of the components are trading at a loss, with 23 stocks in red, six in green and the remaining six unchanged. The worst movement so far this day have been the shares of the airport companies Asur and GAP, with falls of -1.42% and -1.26%, respectively.
Anthony Fauci, the United States' chief responsible for infectious diseases, stated that "so far [esta nueva variante Ómicron de Covid-19] it does not seem to have a great degree of severity. "Mexico was the second country in the region to register a case of the Omicron variant, which set off alarms.


Reference-www.eleconomista.com.mx