The Mexican stock exchange (BMW) closed Thursday's negotiations at a loss. The local share market fell for the second consecutive day, after it was known that the Mexican economy contracted more than expected in the third quarter, with reduced liquidity due to a holiday in the United States.
The benchmark index S&P/BMV IPC, made up of the papers of the 35 issuers with the highest value by capitalization and liquidity in the Mexican market, lost -0.44% to 50,625 points, while the index FTSE BIVA, main of the Institutional Stock Exchange (Biva), moved -0.42% to a level of 1,043.27 points.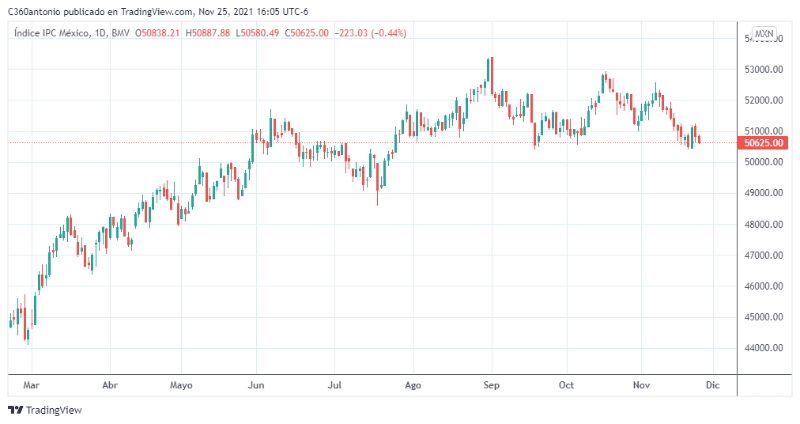 Within the benchmark, most of the components ended the session in negative territory, with 20 stocks in red and 15 in green. The most pronounced falls were registered by Cuervo, with -2.58%; Grupo Aeroportuario del Pacífico (OMA), with -2.45%, and the bakery Grupo Bimbo, with -2.43 percent.
Mexico's Gross Iternal Product (GDP) contracted 0.4% between July and September, more than preliminarily estimated and above what the market expected. It was his first drop since his recovery from the pandemic began, due to Covid-19, in addition to damage to supply chains.


Reference-www.eleconomista.com.mx