The Mexican stock exchange (BMV) operates with a moderate profit this Tuesday. The local share market is advancing after a day of strong setbacks in which investors were dominated by nervousness over the advance of the new Covid-19 Omicron variant in several countries.
The benchmark index S&P/BMV IPC, made up of the shares of the 35 issuers with the highest value by capitalization and liquidity in the Mexican market, gained 0.60% to 51,931.73 points. The index FTSE BIVA, from Institutional Stock Exchange (Biva), moves 0.56% until touching the level of 1,072.81 points.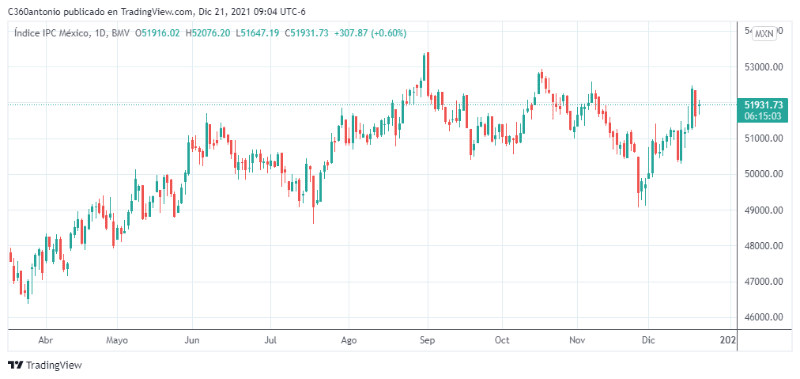 Within the benchmark, most of the components trade in green, with 30 stocks in green and five in red. The advances are led by the shares of Volaris, with a movement of 2.19%; followed by OMA, with 1.77%; PINFRA, with 1.81%, and Grupo Televisa Unit, with 1.91 percent.
Stock markets fell sharply yesterday due to increased risk aversion as the Omicron variant of Covid-19 spreads and investors fear it will have consequences on the recovery of the global economy. Countries of Europe have returned to confinement.


Reference-www.eleconomista.com.mx