Opinion: Why is it so hard to fix the building permit delays? How often do we get an opportunity to fix a problem that doesn't cost the city any money?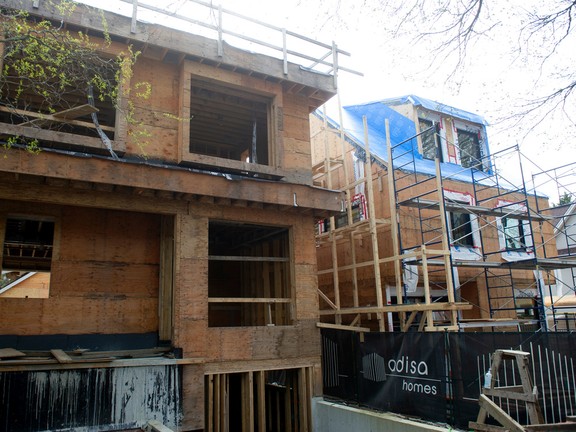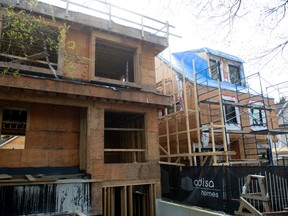 Article content
Being a builder is hard work. You must deal with fussy clients, logistical delays, finicky trades, fastidious inspectors, cranky neighbours and a plethora of other headaches day in-and-day-out. It's a tough business, but also what makes it so interesting. I thoroughly enjoy what I do, and firmly believe that I'm doing the kind of work I was born for.
Article content
Of all the headaches I must deal with on a regular basis, though, there is one that truly makes my life a living hell. It's dealing with Vancouver's development and building services centre while trying to get a permit approved. Nothing else comes even remotely close to the pain and suffering, and even borderline tears, that even the simplest renovation application can elicit.
Article content
Anyone who's ever conducted a renovation project knows exactly what I'm talking about. The esoteric rules, the cold demeanour from city staff, the constant pingponging between different departments and, worst of all, the delays. Communication with the City of Vancouver is like sending a letter across the Atlantic in the 15th century. Hopefully they'll get it, and maybe you'll get a response.
Article content
It's gotten so bad that I felt compelled to stand before city council several months ago and implore them to act on the permit backlog. Using the city's own freely available online data, I showed them that a house project can typically take eight to 10 months to process, and often longer. That's about the same time it takes to actually construct a house.
Ironically, city staff were presenting to council that same day on the first anniversary of the permit task force, established to make progress on the very thing I was begging council to fix. City staff painted a very rosy picture of the situation, describing all the improvements they had made. In a news release the next day, the city doubled down, suggesting that renovations were being processed in "as little as two weeks".
Article content
Anyone who has conducted a renovation through the City of Vancouver recently knows how silly it is to suggest that their renovation application would be processed in two weeks.
Council, to their credit, recognized that indeed there was still a serious problem with the permit backlog. So, later that day Mayor Kennedy Stewart put forward a motion asking staff to report back to council regarding a policy that would regulate maximum permit processing times. That motion passed unanimously.
It's a good first step, but as with most motions passed by Vancouver city council it doesn't directly affect policy or even have a timeline. I have been informed by city staff that they won't be reporting back to council until after the election.
Article content
No doubt, permit processing times are painful for anyone waiting to have their house constructed or renovated. What's truly maddening, however, is the economic cost that these delays contribute to all stakeholders. In the eight to 10 months it takes to process a permit, there are financing fees, rental costs for the client, insurance and taxes owing, and many other fees associated with the cost of the delay. These all add to the cost for the end-user, and are a drain on affordability.
With respect to apartments, condos and social housing, these delays are even longer, creating an even greater strain on affordability.
What's most absurd of all is that permit fees, especially with respect to new construction, are a net contributor to city coffers. The more and faster we process permits the more money the city makes, the more housing gets built, the quicker restaurants can renovate their spaces and the faster businesses can improve their facilities. Everyone is happier all around.
So why is it so hard to fix the building permit delays? How often do we get a chance to fix a problem that doesn't cost the city any money? This seems like low hanging fruit. When will our mayor take the bull by the horns and implement solutions?
Maybe it's time for the B.C. government to step in and solve the problem for us. Maybe it's time to hold municipalities accountable. Maybe it's time to regulate maximum permit waiting times.
Avi Barzelai is a licensed residential builder in Vancouver. 
reference: theprovince.com