Pablo he's nervous, flustered, uneasy. You have been asked, please, not to drive faster than 50 kilometers per hour on the road. "How are they going to ask me for that!" He exclaims at the hands of the wheel. He grumbles at the two reporters who accompany him to distribute supplies in the van of the El Paso City Council a the troops working at the control points of the Cumbre Vieja volcano. Someone has sneaked in on his haste and he disagrees. "Let's see how I tell someone who is working against a volcano that the water is late because I cannot go over 50 kilometers per hour," he complains again.
This man is around 50 years old, he is of average height. "From Carabanchel (Madrid)", He tells us, although it is not necessary because his accent gives him away as a peninsular. He moved with his wife to La Palma 30 years ago and since then he has felt the island as his own. It is dedicated to agriculture. "I grow flowers", tells us. It participates in a cooperative that sells its products to China.
He is nervous. The volcano has him beside himself, despite the fact that he has not lost anything for the moment. He lives higher up and his plantation has a lot of ash on top, but no more damage. You have cut some plants that were already ready. He hopes he won't have any more problems.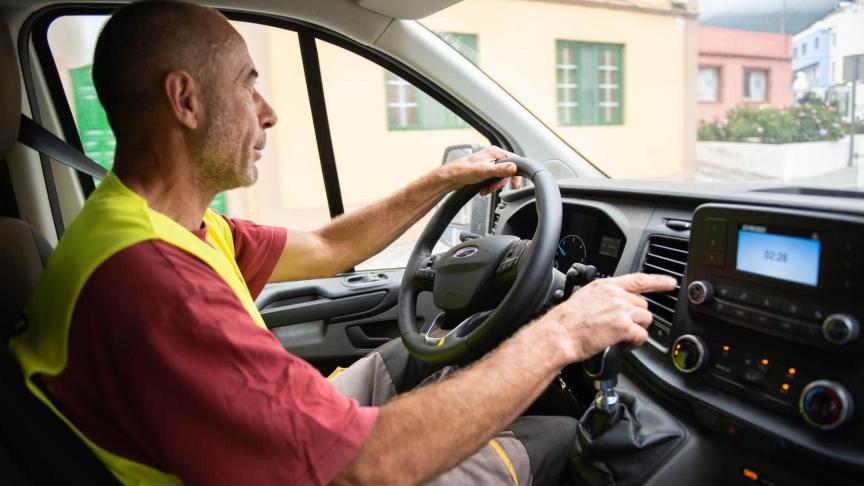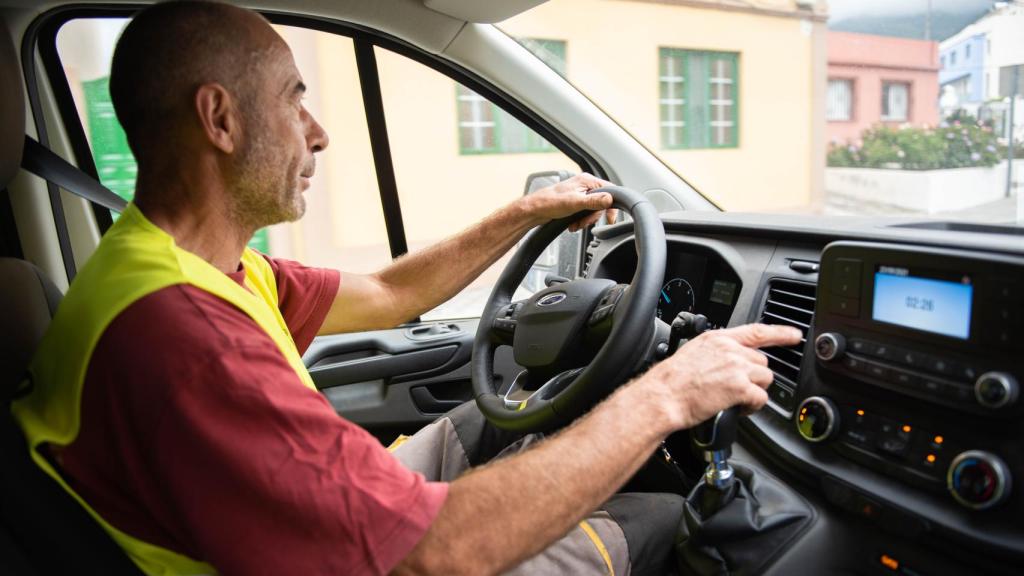 Make the refreshment shift on Thursday and Friday. After these two days, his best friend relieves him until Monday, when he will have to return. "So that we don't end up fatigued, you know? Years ago we set up a carpentry shop and since then we have been like brothers… ". In the good and the less good, he needs to add.
He begins to tell his story as we arrive at the first aid station. Today, Pablo seems especially nervous. He is a driver and his companions deliver the food. That already upsets him, although obviously we will not be an impediment at all. We distributed as if we were two more volunteers. Just missing.
Paul less liked the arrival of King Felipe VI to the island, because it is disrupting some plans. He does not understand it, although he knows that he will be able to help in some way. When the monarch's passage prevents him from moving from one point to another for 20 minutes, he is angry. He believes that it is more important that the agents who work at the foot of the volcano eat than the passage of their majesties. The cry in the sky and the hands on the head.
The road is full of ash, but Pablo does not distinguish. Handles the van to perfection. It does not matter if a black layer covers the asphalt. It does not exceed 50 kilometers per hour. He remembers it again. The problem is that there are places where it would be better to slow down. Or not, because Pablo arrives at the site without problems. He is an expert driver.
We enter the first checkpoint, he sticks his left hand out the window and asks: "Food?" This action is repeated in each and every one of the posts. We have counted about a dozen on the route that we cover – it is not the only one, several leave from the El Paso City Hall, many others from La Laguna and more from Los Llanos de Aridane-.
Agents of the Gran Canaria Firefighters Consortium, National and Local Police, Military Emergency Unit and Civil Guard they receive food supplies at the stalls. Some are closer to the main mouth of the Cumbre Vieja volcano. Others, on roads whose passage is cut off while waiting for the advance of the lava flows. Empathy here reaches a degree unimaginable elsewhere.
Today's menu consists of stew, bread, fruit, water, Cocacola or Aquarius and, if you like, some energy bars. "If anyone wants, they can choose the second course," he jokes on one occasion. In stressful situations like these, humor helps a lot. The members of all the corps thank Pablo and the rest of the volunteers for their work with a smile. Here, in the first line, they are as fundamental as the others.
We went through the various checkpoints until we reached Todoque, the place buried by one of the lava flows from the volcano. Pablo gets out of the car, looks around and doesn't believe what he sees.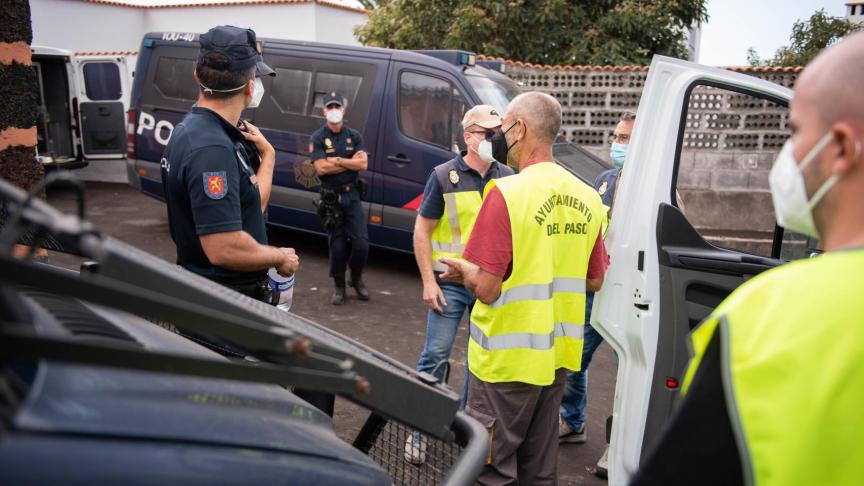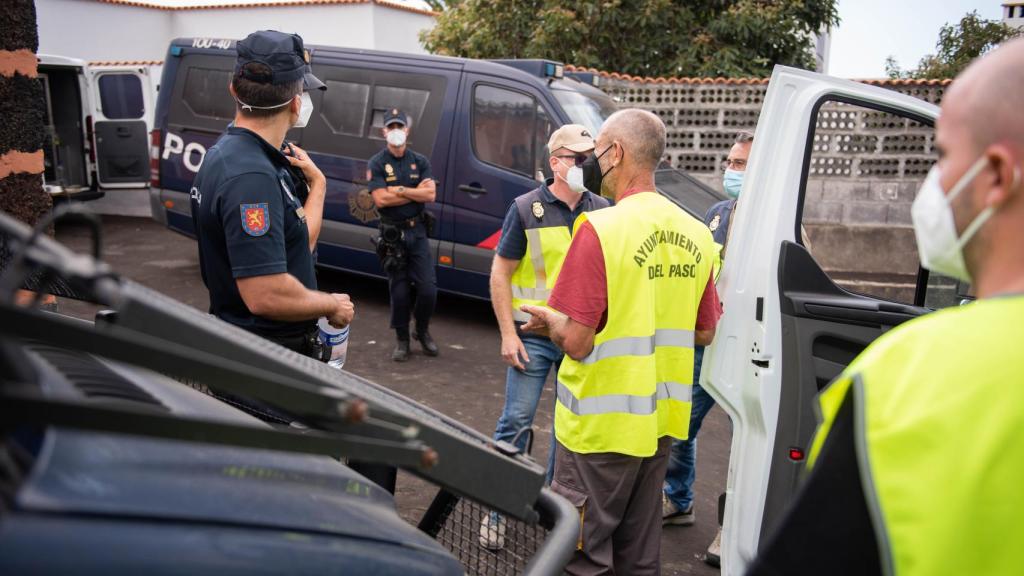 A stranger has before him a stone block about 10 meters high that crosses a roundabout and is at the foot of two houses about to be demolished.
He knows that there, in the roundabout where there are two palm trees, there used to be a bar. And the tears come out of his eyes uncontrollably. "We have run out of the road that went to the beach …".
The firefighters try to comfort him. They think that one of those houses may be theirs, but no. He lives in the upper area, he is simply collapsed by his island, which he has been on for about 30 years, but which he feels is his. "I thought this would be something nice, that the volcano would erupt in the Malpaís area, but this …", he sobs.
It is a difficult time, he is in the heart of Todoque neighborhood and he regrets. Some of your friends have lost everything. "And they are bricklayers, eh, don't think they are rich …".
Pablo is a passionate man. He looks at the laundry with disdain and thinks of the children who will now have to change schools. "At least they took out the books, they don't have to tell him that they were also burned," he says to the journalists who accompany him.
We talk about various topics. Among them, the work that the media is doing in this place. He doesn't seem to like it too much. The whole island has for persona non grata a Lidia Lozano, from Sálvame, after a video circulating on WhatsApp.
Pablo is friendly, outgoing and affectionate. He cheers up the agents who are in the positions and some follow the jokes. However, he believes that empathy is essential. That is why when he receives a bad answer because King Felipe VI is about to appear in the place and there is no time, he looks at the security member and reminds him why he has come: to help, to bring him food and water in a situation of emergency. The agent reflects and apologizes to him.
The volcano at noon does not seem to show signs of being "very angry," he says. We will see, because in the afternoon the virulence is even greater. There is code red and the airport The Palm could be closed. In fact, during the route we can see how some people continue to collect their belongings.
Firefighters plan reactivated
When we stop at the Todoque supply area, we see the 10-meter wall that the firefighters wanted to build. As we told yesterday in EL ESPAÑOL, the troops of Gran Canaria were trying desperately to save part of this neighborhood. His maneuvers, encouraged by a volcanologist, were paralyzed. The reason is not officially known, but unofficially it is said that senior officials from other bodies did not see the operation well. They understood it as unproductive madness.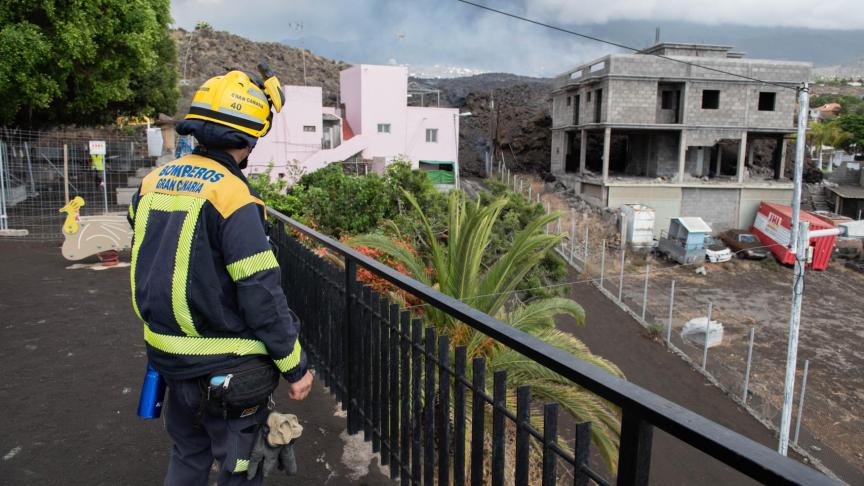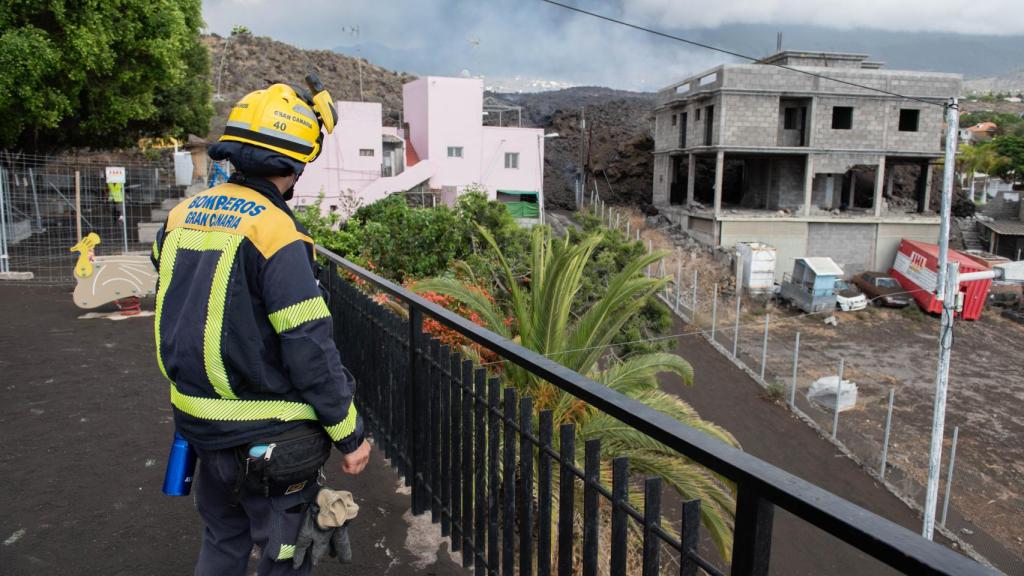 However, on Wednesday morning they were given the green light again. The works will continue from this Friday. The objective is drive the lava flows from the volcano to the ravine, avoiding that it widens and reaches the church and the Plaza de Todoque.
The firefighters explain again that their work might not work. However, it is the only opportunity to try to stand up to a volcano that now does not move forward, but widens.
Hundreds of volunteers
The work that Pablo does is also done by other volunteers. Among them is, for example, Omar, an El Paso councilor and a former military man. It is on the front line. Prepare the food throughout the day that will then be distributed to the vans. He does it together with other volunteers from the town's soccer field.
Actually, half the island is volunteering. In the Camilo León Pavilion, a huge number of volunteers move. Here there are from old people to children. Some of them have brought their own toys and then stayed to tidy up. They participate in the human chains that are being formed. It is the case of Noah, who is here with his mother. It is one more in these tasks. Do the same her friend Valeria and her brother Fabián. Valeria is clear that "the important thing is to share."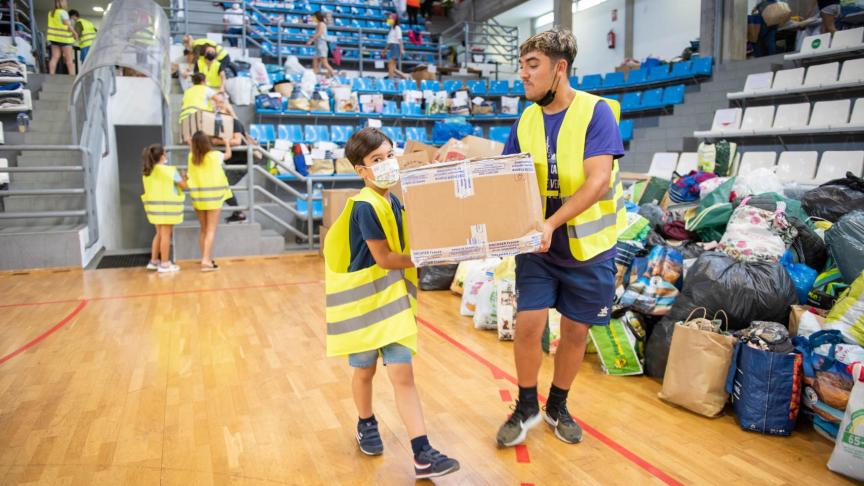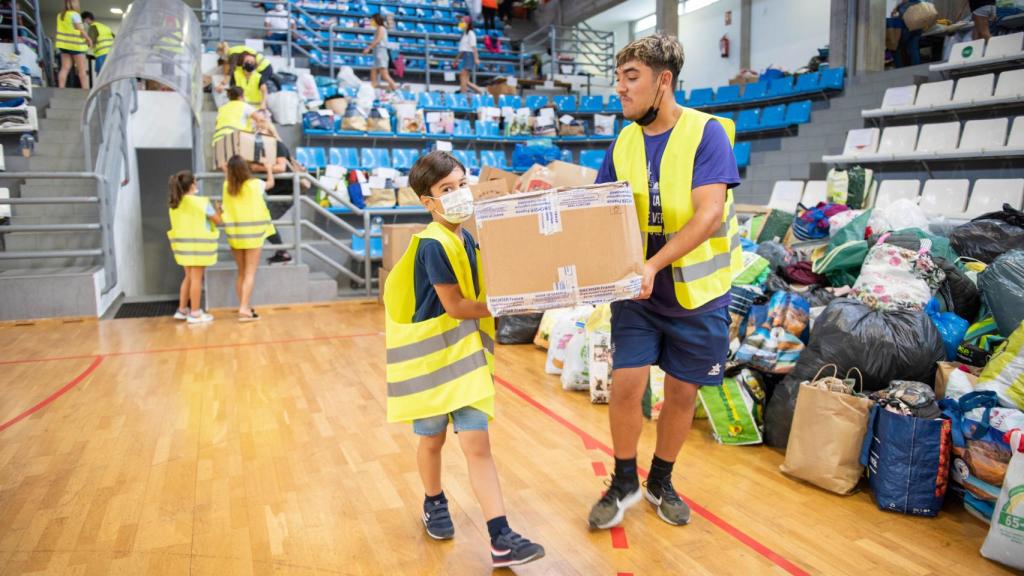 This place is an ode to solidarity. Many of those who work here came simply to do their bit. Then they shook their shoulders. It is the case of Eugenia. Or that of Maria del Carmen.
The entire pavilion is covered in donations. There are toys, clothes, food and belongings. The stands are full and yet they continue to receive help. Two women at the door warn: "We come from the Santa Cruz Town Hall." From the other part of the island they also show solidarity with their neighbors.
Animals
Solidarity is not only between people and people. Animals need help too. Lara Chacopino and Naira Pérez they try to help them from the associations Tiacan, Anipal of UPA La Palma, among other. They welcome those who are on the streets or those who belong to relocated families. "We give them up for adoption to another family. Always without mixing, so that they do not fight. Then they will return to their own, when everything is normalized a little more.
In a facility of the El Paso City Council they have come to house up to 60 dogs. "Some were abandoned by the owners when they were evicted and others had to rescue them from the houses because they were locked up when they had to leave," they warn.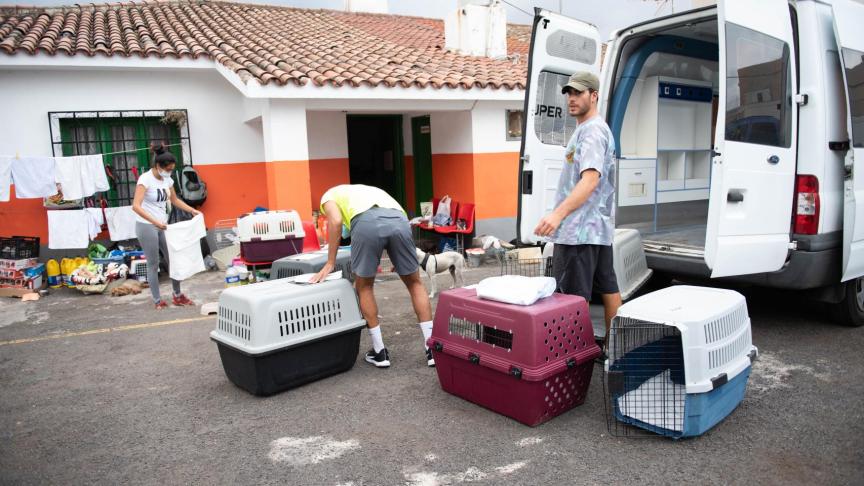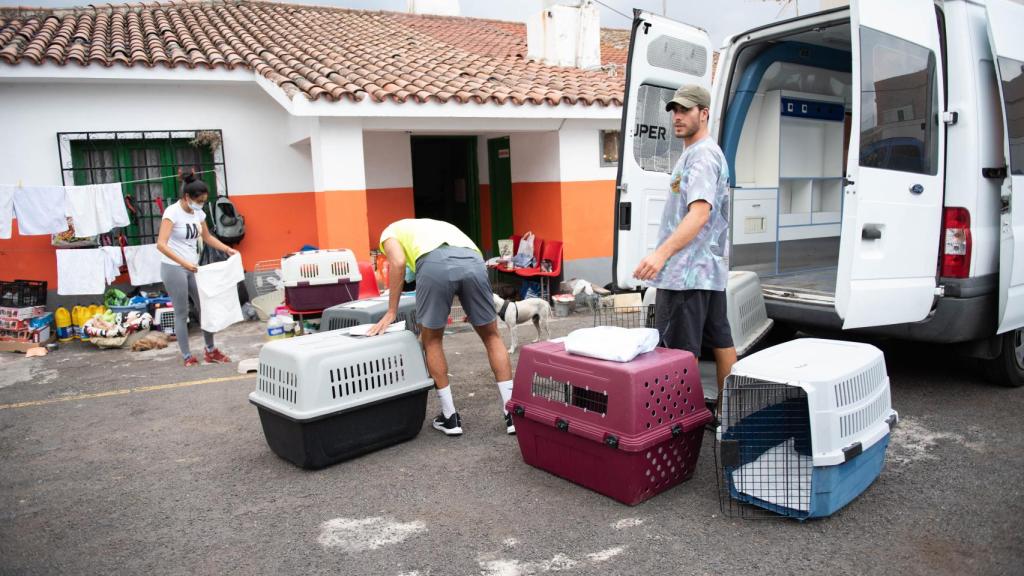 They narrate the most complicated situation they encountered. They had to go to a risk area to open the door for some dogs that were locked up. "They were locked up," they say. They remember that if someone has to go out and cannot take their animals with them, they only have to leave the doors open. At least not condemn them.
There are days of volcanoes and eruptions. There are days of lava and ash. There are days of bad news and tears, because misfortune has struck this island of about 80,000 inhabitants that lives in uncertainty. But there is no doubt that there are still more days of solidarity and humanity on La Palma.
Follow the topics that interest you
Reference-www.elespanol.com