Corus Winnipeg and other community partners came together Saturday for the sixth annual Fill the Freightliner to support Siloam Mission.

The goal of the event is to fill trucks with supplies like clothing and hygiene products to help Winnipeg's most vulnerable.
By mid-afternoon on Saturday, one truck was already full of items, while two other trucks were nearing capacity.
Read more:
Siloam Mission Announces New CEO, Commitment to Improve Indigenous Relationship
An event planner says it's amazing to see the generosity of Manitoba residents precipitating year after year.
"You are dodging trucks, you are dodging trucks. We have a good team of people loading the trucks. I'm so happy. I couldn't be happier with the outcome and how Winnipeg has improved. Really happy, "said Ken Talbot, President of Transolutions Truck Centers.
The head of the Siloé Mission said that getting the items right now is very important.
Trend stories
Runaway Parents of Michigan School Shooting Suspect Arrested in Detroit Basement

Russia Plans Military Offensive Against Ukraine: US Intelligence
"We know that in the face of winter it is cold and difficult for people. The freightliner is filling up with winter clothes, gloves, touches and all the food we need, "CEO Tessa Blaikie recently told Global News Morning.
There are some items that Siloam needs additionally.
Read more:
Community steps forward for Winnipeg's most vulnerable
"We desperately need feminine hygiene products right now and even little things like spices. Not many people think of those items that we can use to add flavor to our food while serving 1,200 meals a day, "said Blaikie.
The Fill the Freightliner event runs until 5 pm at Kenaston Boston Pizza on Saturday.
For those who can't, you can find ways to support the Siloam mission on their website.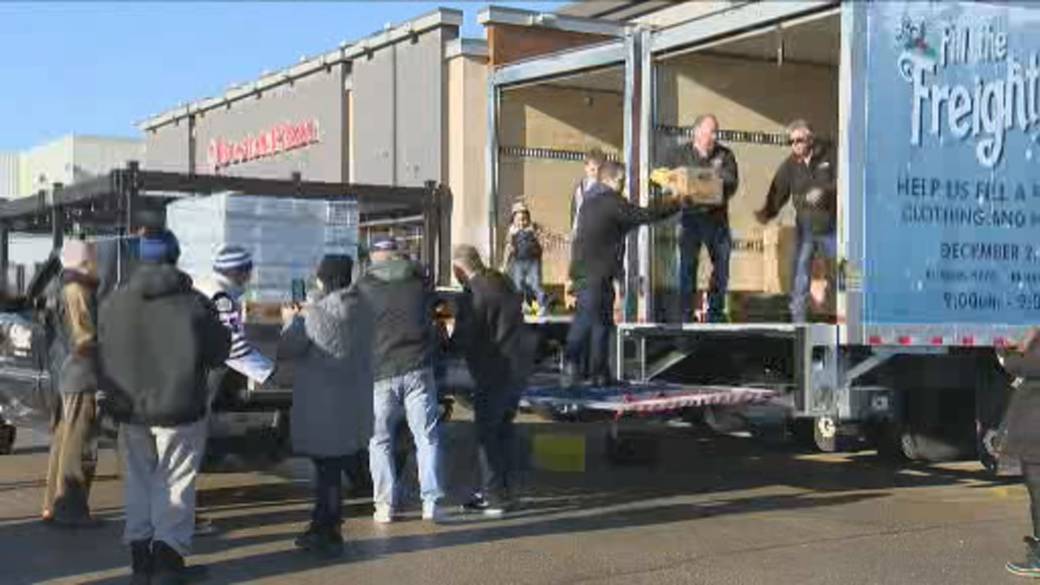 Complete the Freightliner event in support of the Siloam Mission
© 2021 Global News, a division of Corus Entertainment Inc.


Reference-globalnews.ca