They relive the love past of Father Alberto with controversial photos
Now they are husband and wife, but Father Alberto's love story began with controversy
Controversial photos of Father Alberto come to light again after presenting his family
Father Alberto controversial photos. Since Father Alberto and Ruhama began their relationship, the controversy followed. First, because at that time Alberto Cutié was a Catholic priest, and she was a divorced woman; Their romance came to light after a show magazine released controversial photos.
It was in 2009 that TV Notes USA published more than 20 photos in which Father Alberto was seen with a young woman on a Miami beach. At that time he confessed that he was in love and would leave the Roman Catholic Church to change to the Anglican Episcopal Church, where priests are allowed to marry.
Father Alberto controversial photos: Scandal for a forbidden love
The controversial photos of the couple were published in the 646 issue of TVnotas USA magazine. They carried eight pages with 25 photographs of Alberto Cutié, Father Alberto with a woman, one of the images showed the priest with one hand on her bathing suit.
The publication of shows also had video images in which the Catholic father is seen hugging, kissing and inserting his hand inside the lower part of a woman's bikini, on one of the beaches in Miami. It was reported that the photographs were taken on three different days
Father Alberto controversial photos: They were followed for days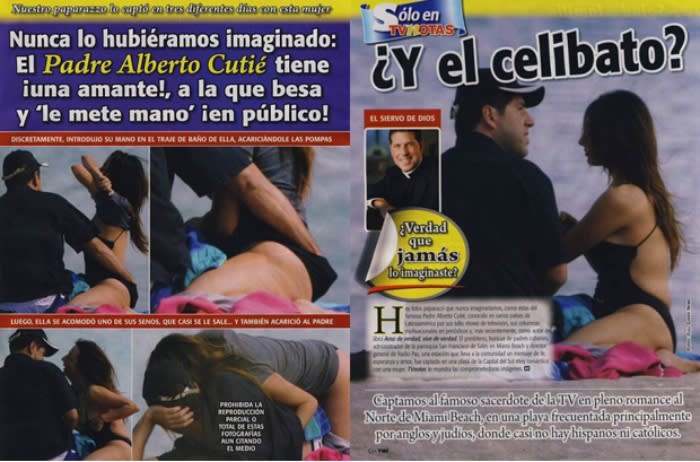 PHOTO TvNotas USA
The director of the magazine at that time, Juan García Alejandro, indicated that the photos were sold exclusively and that they had been taken on different days, some were captured on the terrace of a bar, in front of other clients. Others where they were alone and were very affectionate, as shown in an image where the father was carrying her "on a horse".
In an interview with Cristina Saralegui, the editorial director of TVnotas USA, assured that the controversial photographs were sold and that one day before their publication he spoke with Father Alberto to tell him about their existence. "I spoke to him twice, one day before they were published."
Father Alberto controversial photos: He did not want to hide his love anymore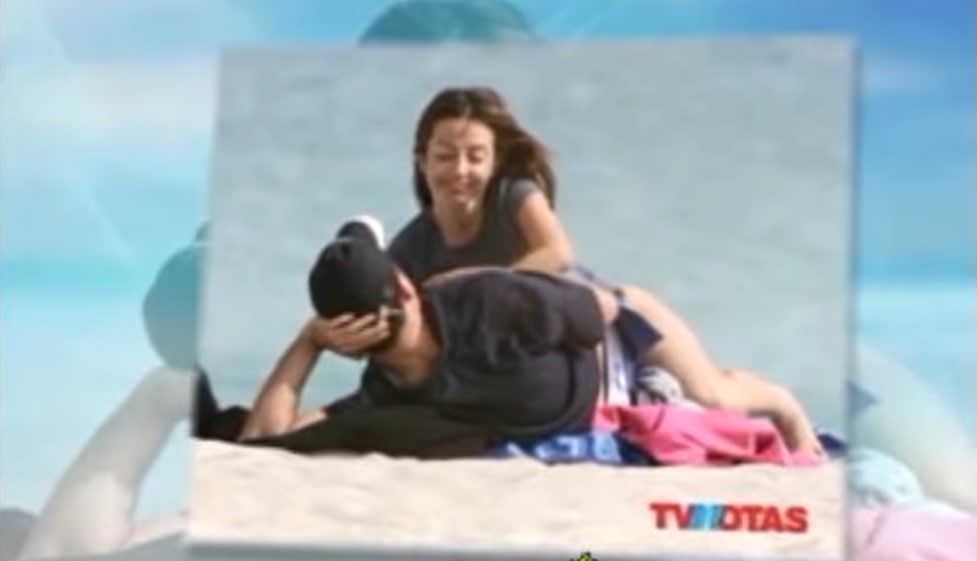 According to the interview that the journalist gave to Cristina's disappeared show, Father Alberto at no time denied that it was him, and the only thing he told him was that he did not want his mother and sister to find out in that way about the relationship with Ruhama, who he had already been with for two years at the time. VIDEO HERE
The journalist announced that the first medium to break the news about Father Alberto's romance was Univision.com, because at that time they had a microsite on their page there. "He told me he was looking for a way to make his romance known, but he didn't want it to be that way."
Father Alberto controversial photos: They did not deny their love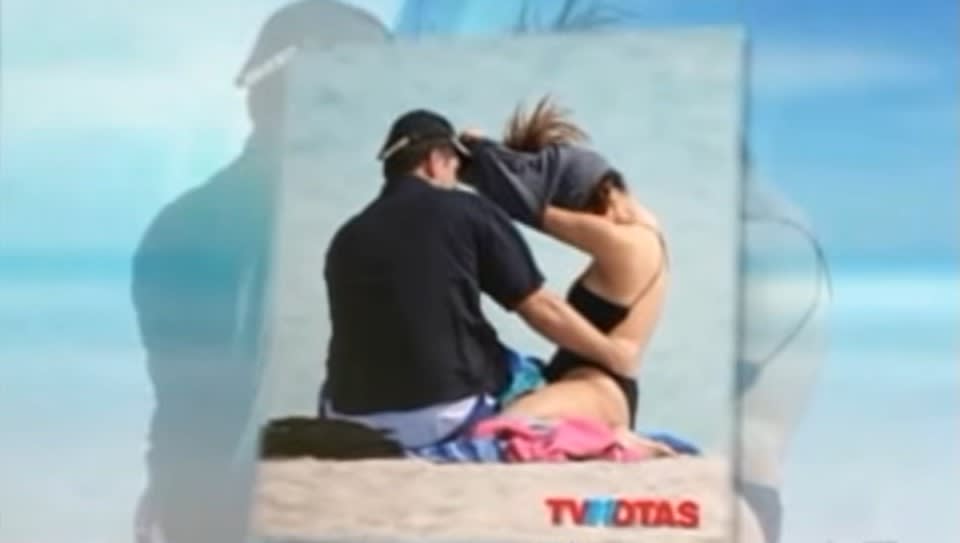 The controversial photographs went around the world because it was the first time that a Catholic father made it known that he had a relationship with a woman, at that time many journalists considered that the whole scandal had been orchestrated and did not have much future for the relationship .
Today, 12 years after that controversy, Father Alberto Cuté is still married to Ruhama Buni Canellis, the Guatemalan woman he met at the church where he worked, and they live happily in Miami with their three children, 26-year-old Christian. , from Ruhama's previous marriage, Camila, 10, and Alberto, 8 years old.
Father Alberto controversial photos: Now they are a happy family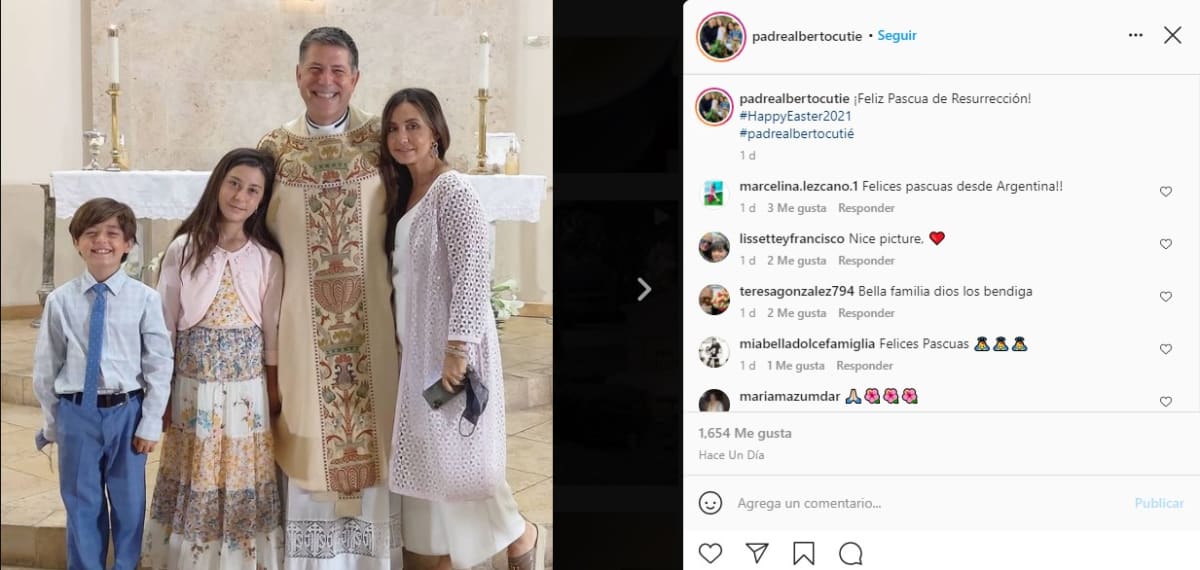 And it was also with some photographs that Father Alberto presented to his happy family. Although these images were not as controversial as the first ones, they did show that despite the forecasts, he and his wife had managed to shut up and show that their love is real.
It was on the official People en Español Instagram account, where they shared a video of an interview they had with Alberto and his family, after celebrating 12 years of marriage, and where they take the opportunity to talk about their children and their return to the TV.
Now they don't hide and pose with their whole family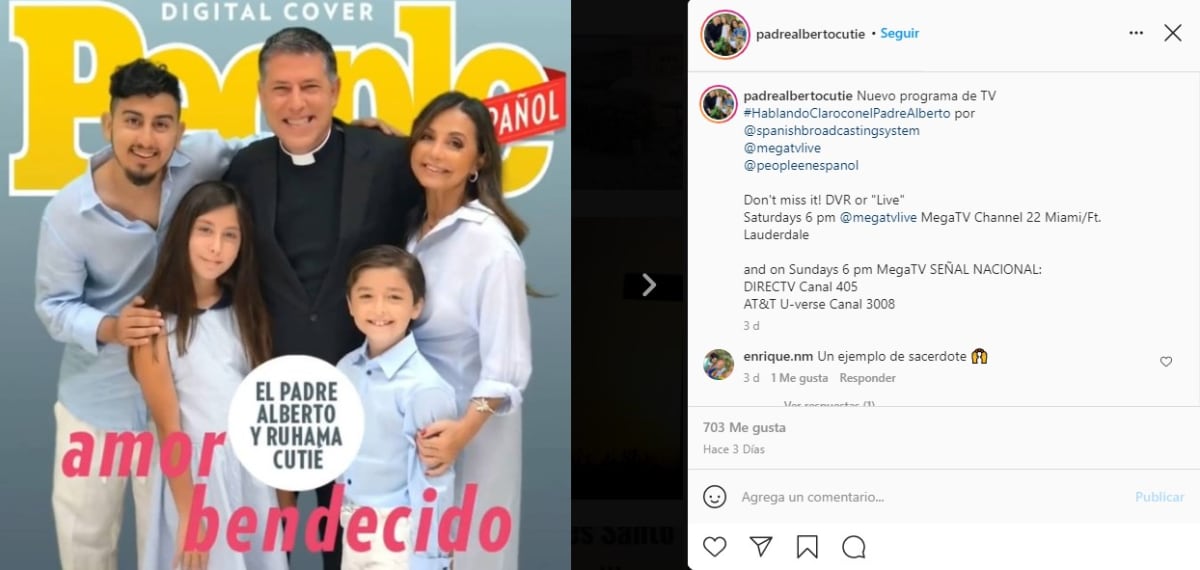 "Father Alberto and Ruhama Cutié celebrate 12 years of marriage! For the first time, the couple open the doors of their home in South Florida to talk exclusively about their lives surrounded by their children, and the return of Father Alberto to television. "It sounds like sacrilege, but I am going to say it: I have always said that God has given me two Saviors, Jesus and my wife, because they both saved me," he said exclusively, "thus accompanying the publication.
In the publication where the Puerto Rican introduces his family, several users sent their comments criticizing the priest for not taking off his clothes: "He should have removed the priest's clothes, a priest kissing a woman?" he feels like it, but take off that outfit ".
Criticism does not leave father Alberto and his family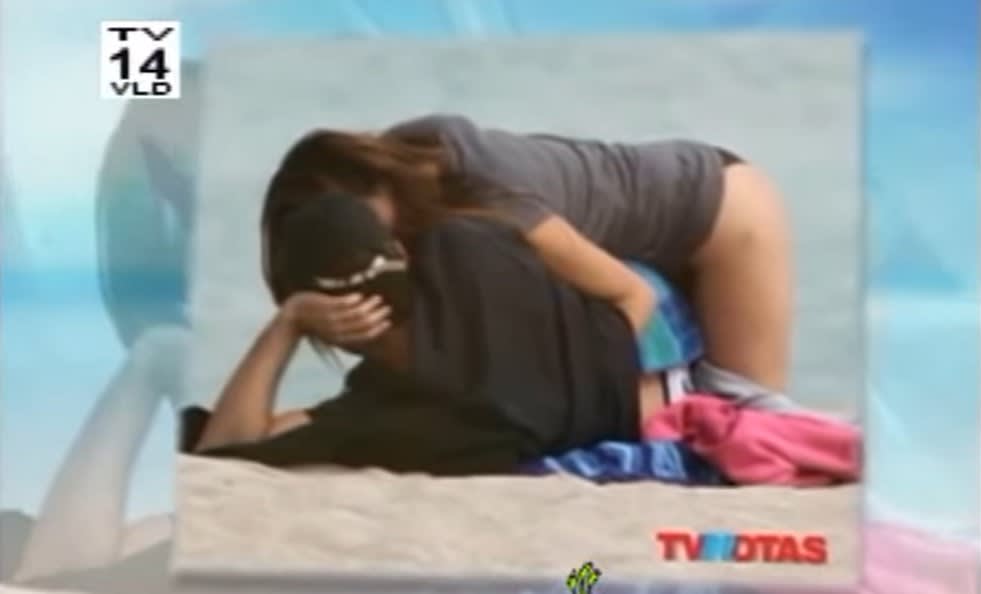 Despite the fact that Father Alberto and his now wife have already left behind the controversy that they caused at the beginning of their relationship, those who seem not to forget it are the users of social networks, who still do not see this couple favorably, as demonstrated in the comments made in the publication of People in Spanish.
"That man is not a priest for him to wear that clothing. There is no longer respect for anything that it costs him to be a man with his sinful wife, by the way, for having messed with a priest … Worse things will be seen. God help us to bear so much mockery and blasphemy against the Catholic Church, "commented the users.
Father Alberto opens the doors of his home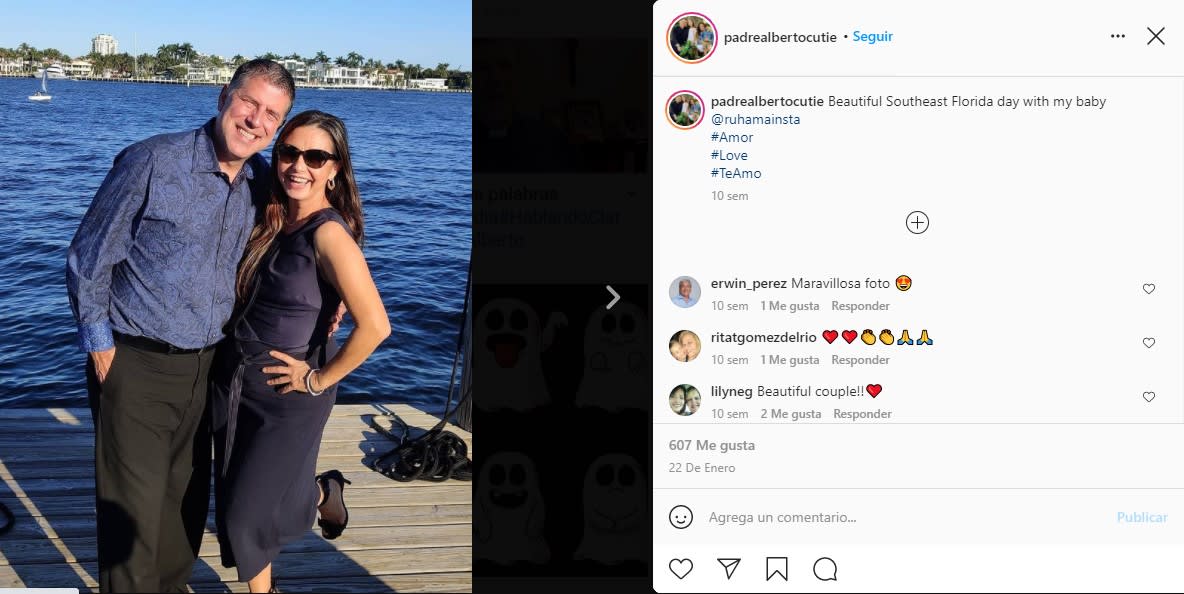 The priest opened the doors of his house to the People en Español magazine, where he decided to tell a little about his personal life, about his wife, his children, and his return to television, and remembers how he left the Catholic Church, for breaking her celibacy.
"The day the photos came out it was very liberating for me to be able to say: 'Yes, I'm in love, this happened. Everything was in God's time. For Ruhama the experience was different because she was not a public person and she was pushed into that world before she was ready, "said the father.
Father Alberto's wife remembers the attacks she received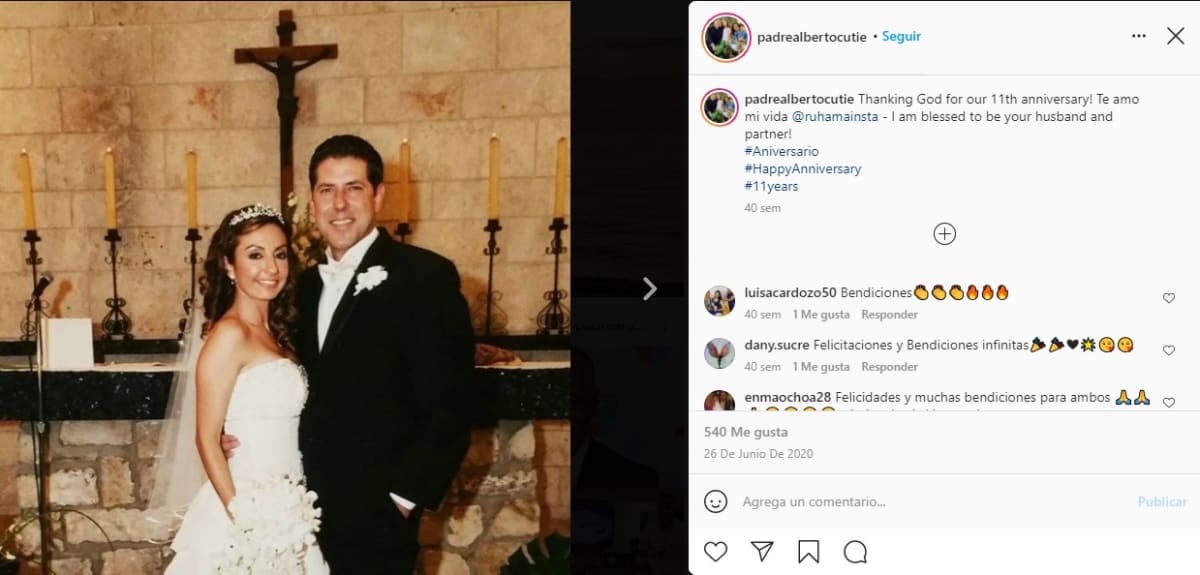 In the interview, Alberto's wife, Ruhama Canellis, 47, recalled that she was attacked, before marrying the Puerto Rican, for being a divorced woman and also being a single mother who would have seduced a priest. magazine:
"It was really hard because they said things that were not true. I was thinking that they could even kill me, I was suffering a lot because I did not know what could happen to my son, who was in a Catholic school, "said Father Alberro's wife about her son Christian.
Father Alberto lives happily next to his family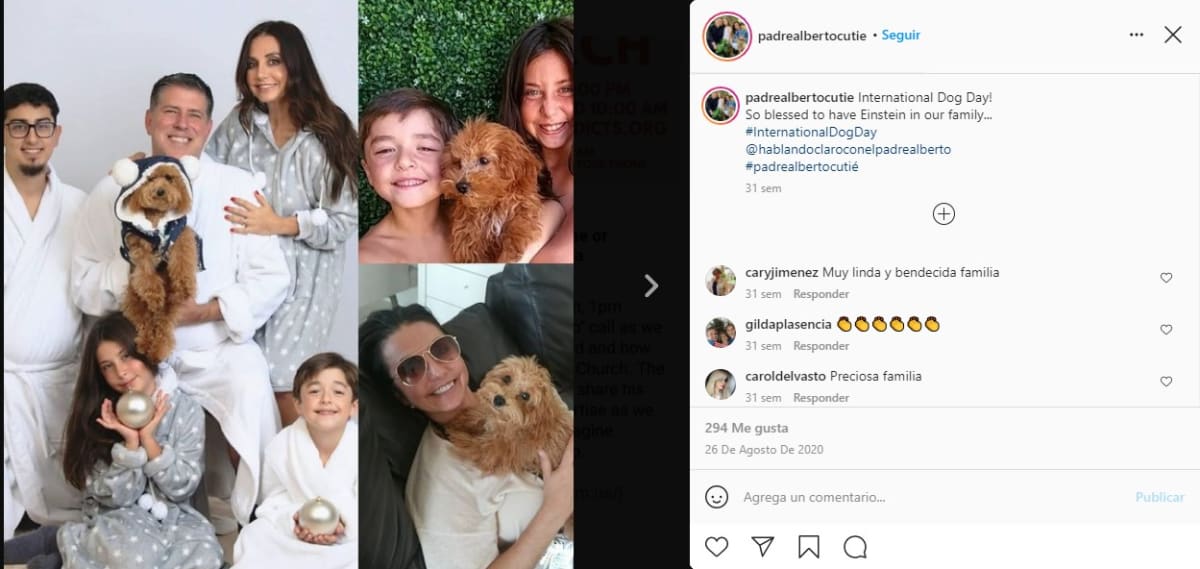 Currently, Father Alberto lives with his wife Ruhama and their three children, Christian, 26 years old; Camila, 10, and Alberto, 8, in South Florida, where they say that on weekends he takes off his priest's garb to go out to play with his family and his pet dog.
"He is a leader not only religious, but also at home. He has always been a very good dad, a good husband, a good friend ", says his wife, after being with him for 12 years, where he has managed to overcome all the adversities that life has put them.


mundohispanico.com