Some demonstrators have already started to gather in some state capitals on Sunday to protest against the swearing-in of President-designate Joe Biden which will take place in Washington on Wednesday.
About two dozen people, many with guns, demonstrated outside the Ohio State Capitol in Columbus. They were observed by several dozen members of the National Guard placed around the building.
Several dozen people – some waving the American flag – also gathered in front of the South Carolina State Capitol in Columbia. They were emulated by a small group of protesters, some of whom were armed, who stood near a chain-link fence surrounding the Michigan Capitol under the surveillance of state police.
In Washington, massive security measures were taken in the wake of the January 6 riot. Hundreds of angry supporters of defeated President Donald Trump stormed the Capitol to prevent elected officials from certifying Joe Biden's victory. The building is surrounded by a high fence, the National Mall has been closed to the general public, the mayoress has asked people not to come and visit the city. Some 25,000 National Guard troops are expected to arrive in the capital in the coming days.
The FBI has warned of armed protests in Washington and all 50 state capitals. There were already messages posted on social media announcing protests, although it is not known how many people could participate.
Authorities in some states say they have no specific indication of possible protests. Several officials have vowed to be ready to face any eventuality. They do not want the January 6 riot to be repeated at home.
Over the past few days, more than 125 people have been arrested in connection with the insurgent unrest.
A counter-protester came to the Pennsylvania State Capitol, claiming to have heard of the possibility of a protest from a group of far-right activists. However, there was no one.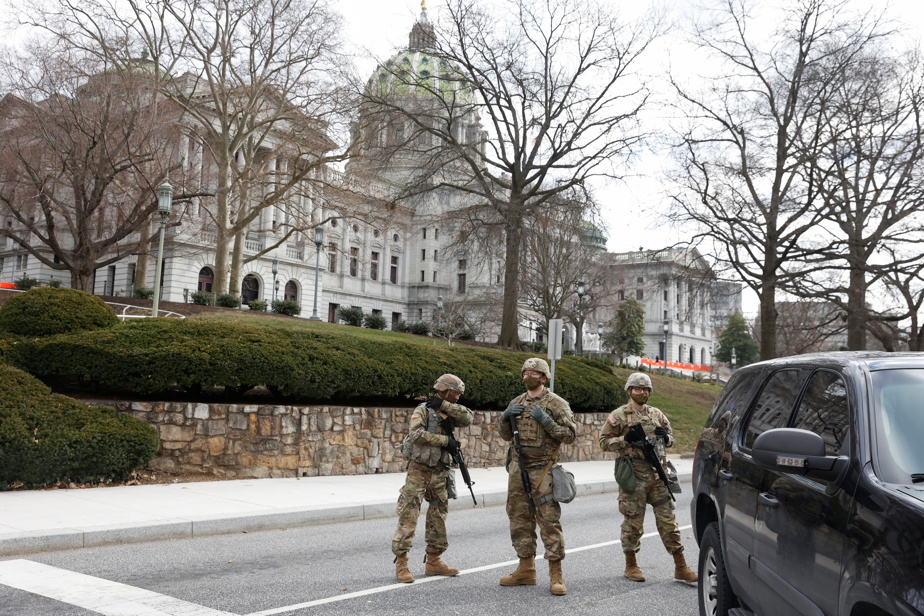 "I fundamentally oppose potential protesters who come here to delegitimize the elections. I don't want to be passive in expressing my disapproval when they arrive in this city, "said Stephen Rzonca.
More than a third of the governors had called the National Guard to protect their capitals and help local law enforcement. Several have declared a state of emergency; others closed their Capitol to the public until after Mr. Biden's inauguration day.
Ohio Governor Mike DeWine said on Sunday that law enforcement "will protect the rights of peaceful protesters, but will also vigorously resist any violence."
Some state legislatures have also canceled sittings or reduced their activities for the coming week, citing security measures.
In Salem, Oregon, where crowds forced their way into the State Capitol last month, the building's first-story windows were boarded up and the National Guard was deployed. The legislature was due to start its parliamentary session on Tuesday, but much of the activity was delayed for at least two days due to warnings of potential violence.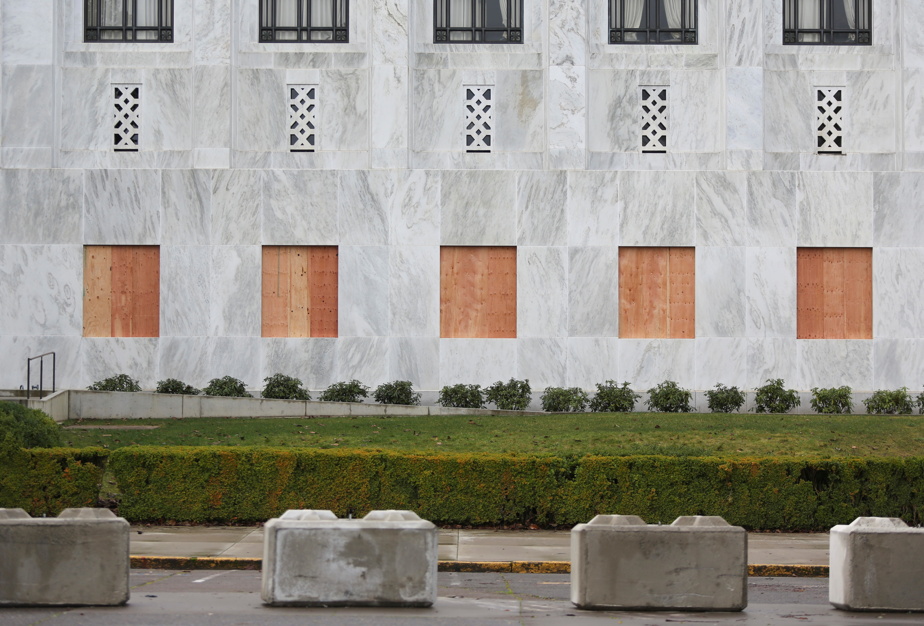 "The state capital has become a fortress," said Oregon Senate Speaker Democrat Peter Courtney. I never thought I would see this. It breaks my heart. "
www.lapresse.ca