The former photographer of Press Michel Gravel, an icon in the profession, died Wednesday at the age of 84. Considered one of the leaders of photojournalism in Quebec, he retired in 2005, after a successful career. Those close to him also remember a modest and deeply unifying man.
"In the family, he was really the central pillar. He was always very humble and he made very little of the famous personalities, as much political as cultural, that he met. It was always someone who did his job. For him, it was natural to do so. And he never bragged about it, "said his son Alexandre Gravel, in an interview with Press Wednesday evening.
Hospitalized since November 15, Michel Gravel had contracted COVID-19 in the past few weeks, but he had recovered from it and did not die. "You can say he was strong until the end. He even went through this virus, he fought it and got away with it like a boss, "his son added.
I think he was able to transmit his values ​​throughout his life to those close to him. He had love for his family until the end. It shows how much he had.
Alexandre Gravel, son of Michel Gravel
An impressive course
It was in 1954 that Michel Gravel made his debut on the job market, first as a photographer assigned to sports. He worked in particular at Studio David Bier between 1956 and 1957, before being recruited by the daily The duty. Also passed through the English-speaking media The Gazette between 1959 and 1965, the photographer was hired at Press in 1965, where he spent four decades. In 1973, he was sent to risky territory, to Vietnam, while war was raging in this Asian country.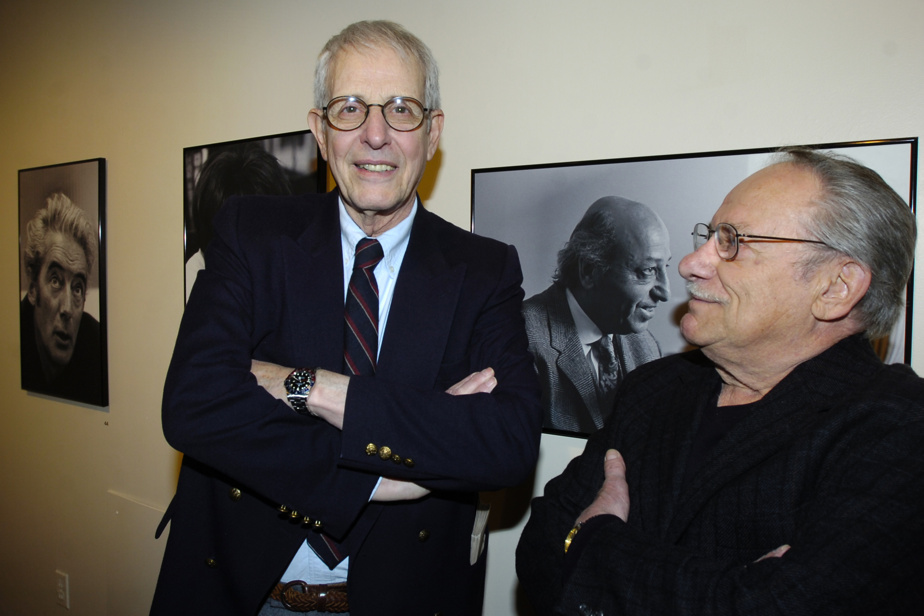 About ten prestigious prizes have been awarded to Mr. Gravel over the course of his career. He won the Canadian National Grand Prix twice, and was also named Press Photographer of the Year in 2005, the year of his retirement. He also received the Award from the Photographers Association of Canada (APC).
He was truly a photography pioneer. He will have done the entire photo spectrum, from 4×5 cameras to digital. He was an excellent photographer, perhaps the best of his generation. He was very meticulous.
Jean Goupil, former photographer and head of the photo division at Press
On a personal level, Mr. Goupil remembers a "good guy", reliable and calm. "He wasn't making waves, wasn't nervous. We could confide in him. And each assignment had a value for him, "he says.
The former photographer Robert Mailloux, him, knew Michel Gravel in the 70s, when he arrived at The Press. "He was a very intelligent man who had his outspokenness. When he had something to say, he said it very clearly. For me, he was a model. He left in 1996, but for years he continued to work one day a week, "Mr. Mailloux recalls.
"He was really excellent. The retrospective of her career at Maison Frontenac, a few years ago, was also really impressive ", also reacted the former journalist Monique Prince, now president of the Retired Information Workers of Press (TRIP).
Other former colleagues still active also wanted to pay tribute to him. "Michel was a gentle and good man. An artist, who loved artists very much and who made magnificent portraits of them. He accompanied several young people who were starting their careers, both photographers and journalists, because they gave us advice with great generosity and a genuine desire to share his immense knowledge. Fortunately, we still have her photos that made history, "said the current director of the production and photo teams, Stéphanie Bérubé.
"He was a great man. He was discreet, humble, calm. And he knew how to observe. I rubbed shoulders with him at the end of his career, enough to forge links. Lover of football and the Alouettes, he continued to shoot volunteering on the edge of the field while I was a team photographer. He gave me advice and especially anecdotes ", also remembered the photographer of Press Patrick Sanfaçon.



www.lapresse.ca