The Dre Stensmyren, who has just been elected president of the World Medical Association, was participating virtually on Friday in the interdisciplinary training days of the Federation of Quebec specialists.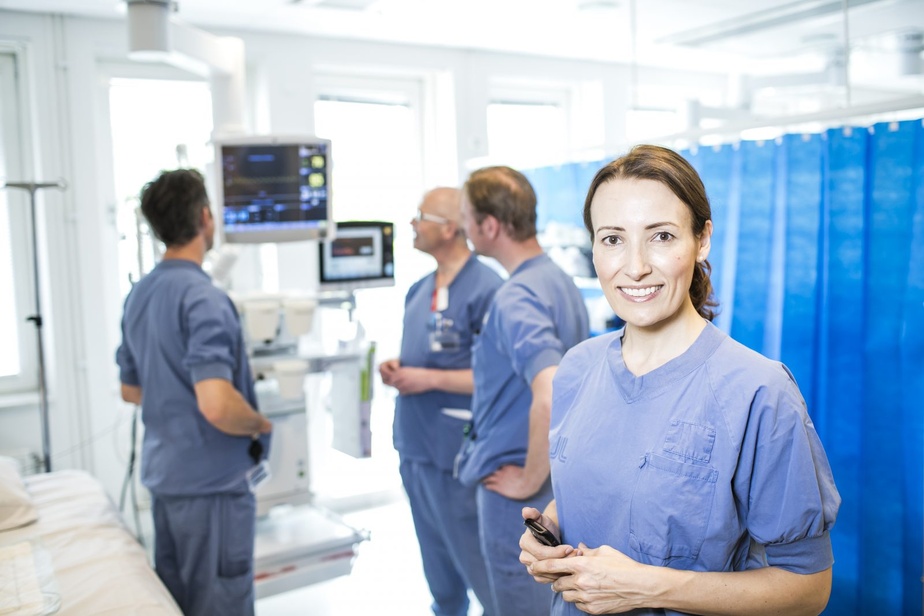 How did the Swedish model change during the second wave?
We had hoped that the second wave would be less important. She is finally more serious [3500 morts durant la première vague, plus de 2500 morts jusqu'à maintenant durant la deuxième]. It is also more widespread, everywhere in the country, whereas in the spring, only Stockholm was affected. And we have re-infections, at least 150 cases in Stockholm of people who tested positive last spring and who had a second positive test this fall.
What changes have been made to avoid containment?
We have limited the number of people who can meet, but we have kept bars, restaurants and nightclubs open. However, we now have more patrols to check that the maximum number of clients and the distance between clients are respected. However, there are many more ways to treat patients, including drugs such as corticosteroids, the antiviral remdesivir and anticoagulants. The proportion of hospitalized patients who end up in intensive care has halved from last spring. Hospital mortality has also declined.
What about the masks?
There is a debate from morning till night, every day, in the media. For the moment, neither the Swedish government nor the officials of the 21 health regions have recommended the wearing of masks, but, in concrete terms, all hospitals and hotels as well as many businesses and establishments impose it on their employees. I think it would be of great benefit to recommend it on public transport.
Could there be an obligation to wear a mask in indoor public places, as in most Western countries?
It would be possible at the level of health regions. But in Sweden a recommendation is much stronger than in other countries. Culturally, the Swedes follow the recommendations.
The pandemic has hit recent immigrants in Sweden the hardest. Some have argued that the government had erroneously assumed that the strong culture of obeying recommendations was present in these communities.
It is true, there are cultural differences in respecting the recommendations of Public Health. I myself am an immigrant [de l'Allemagne]. But there are also economic factors. In recent immigrant groups, there are often several generations under the same roof, and children infect the elderly, there is more smoking, poorer health in general, and people often work in areas where there is contact with the public, retirement homes, transport.
When do you expect the first vaccines?
In January and February. We will start by vaccinating residents of retirement homes and health workers who are in contact with groups at risk of transmitting SARS-CoV-2 [le coronavirus responsable de la COVID-19].
The proportion of people with antibodies to SARS-CoV-2 has increased less quickly than expected in Sweden [moins de 10 % de la population de Stockholm en juin]. Why ?
It seems that some people are infected and do not have antibodies afterwards, but are immunized by another mechanism, T lymphocytes. But it is still too early to know the importance of immunity by T lymphocytes. .
In numbers
Sweden
Number of inhabitants: 10.2 million
Number of COVID-19 cases: 208,000
COVID-19 death toll: 6,406
Quebec
Number of inhabitants: 8.5 million
Number of COVID-19 cases: 130,000
Number of deaths linked to COVID-19: 6,774
Sources: Quebec Ministry of Health and Social Services, Swedish Public Health Agency
www.lapresse.ca