Report disappearance of Hispanic boy Faustino Junior Sánchez
The disappearance occurs after the shock over the case of Rossana Delgado
The Hispanic minor has disappeared and the authorities are asking for help to locate him
While the Hispanic community continues to be shocked by the disappearance and subsequent murder of Rossana Delgado, it is now known that Latinos continue to disappear in the United States and now the worst thing that happened to a minor: Faustino Sánchez Junior.
Investigators from the Hall County Sheriff's Office in Georgia are asking for the help of the Hispanic community to locate the minor Faustino Junior Sánchez, who at only 16 years old, and originally from the town of Gainesville in Georgia, has disappeared.
The Hispanic boy Faustino Junior Sánchez disappears
Faustino Junior Sánchez was last seen on April 27, at Johnson High School, according to an image distributed on Facebook and Twitter by the Hall County Sheriff's Office in Georgia. The Latino was described by the authorities.
Faustino Junior Sánchez is singled out as a teenager who is 5 feet tall, 1 inch tall, and weighs 150 pounds. In addition, he has black hair and brown eyes. Unfortunately, the clothes the young Hispanic wore before his disappearance is unknown.
The case of the Hispanic child Faustino Junior Sánchez is concerned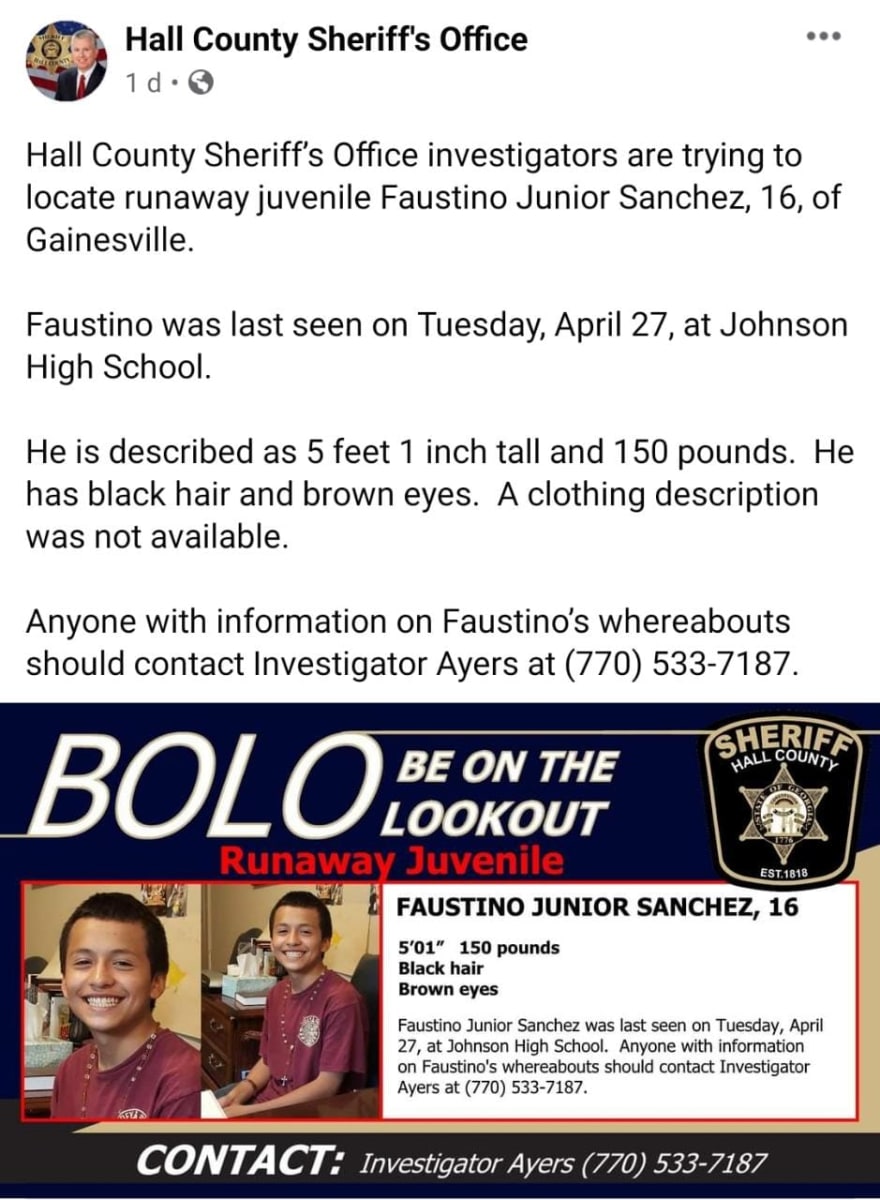 Anyone with information about the disappearance of Faustino Junior Sánchez should call (770) 533-7187. Once the minor's disappearance was reported, the community became concerned because of the 'history' of similar cases among Hispanics.
The weekend was tragic for the Hispanic community in Georgia, as state authorities reported the discovery of the body of a Venezuelan mother who worked as a taxi driver in the metropolitan area of Atlanta and that days before she had been reported as missing by her relatives.
Angustia takes hold of Hispanic families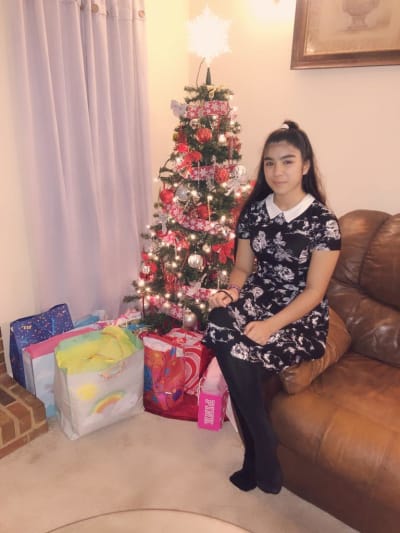 And it is that just when the Hispanic community was preparing to start a collective campaign to help them find Rossana Delgado, the police found her body with obvious signs that it was a murder and although they already have five suspects in their sights, the motive for the crime still remains a mystery.
After the murder of Rossana Delgado became known, at least another couple of girls in the area have just disappeared, which has their relatives in anguish, as they fear that they will have a similar ending. Norma Rubí Gómez, 15, and Jackelin Gutiérrez, 15, had disappeared.
Hispanic girls disappear
Norma Rubí Gómez, of Mexican descent, is a girl who is dedicated to studying 100 percent and who, in her free hours, works to earn a few extra dollars. She is not a rebellious girl or anything like that, so her parents doubt that she has disappeared on her own.
Last Saturday Normita, as some of her relatives affectionately call her, went to work at the Paletería Michoacana in the city of Norcross and left at around 10 at night. She asked a colleague for a favor to take her to an apartment complex in the area. She took it and left it in front of the office.
They are looking for a missing child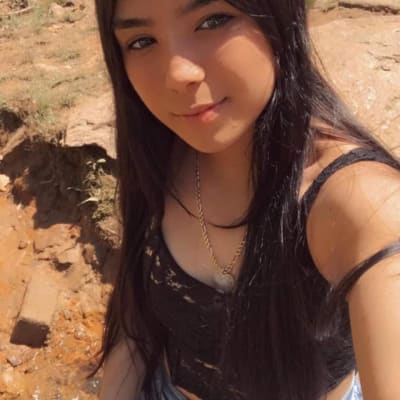 Since then, nothing more has been heard from her and to this day, the Meadowcreek High School student's cell phone is turned off, making it impossible for her parents to track her. They have already reported the case to the Gwinnett County Police Department and informed them that they will begin looking for her when she is 72 hours lost, which will be until today Monday afternoon.
In addition to Norma's family, also the relatives of Jackelin Gutiérrez, another 15-year-old teenager, are desperate for her mysterious disappearance. Nothing has been known about this girl who lives in the city of Burlington, in North Carolina, since last April 16, when she left her house with an unknown destination.
Another minor has disappeared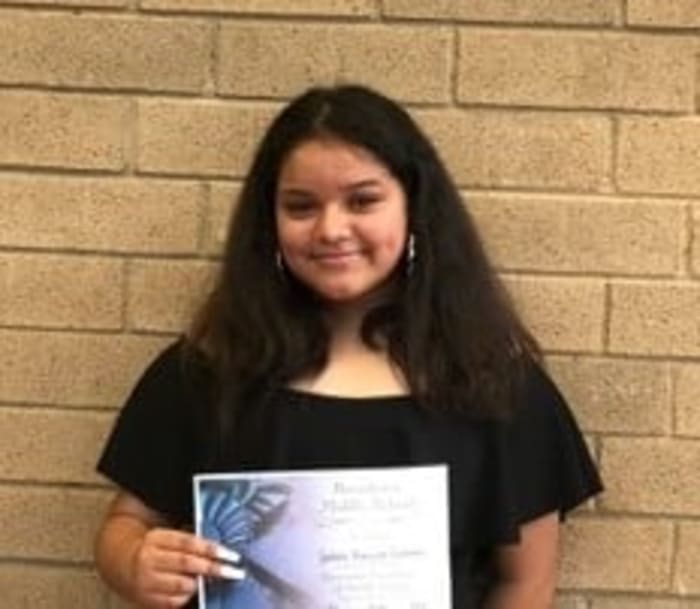 Alamance County authorities are already looking for her, although they have indications that she could be staying with some of her friends who live in the area, according to their official social media accounts. Gutiérrez is 5'6 ″, has black hair and brown eyes.
After the disappearance of the Hispanic girls was made known, new updates have emerged in the case of Rossana Delgado. Three suspects (two men and one woman) who would be linked to the murder of Venezuelan taxi driver Rossana Delgado in Georgia were captured in Texas.
Disappearances recall the case of Rossana Delgado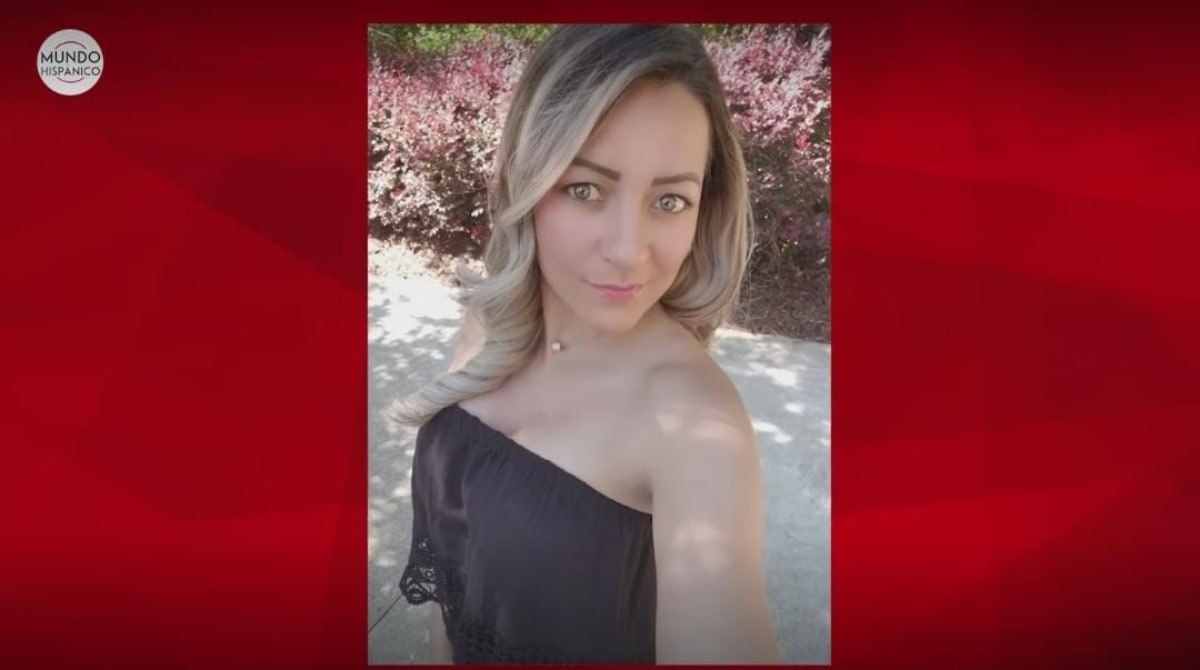 Telemundo Atlanta reported on Tuesday morning that three suspects involved in the murder of Rossana Delgado were arrested in Texas, while the "hunt" for the other cronies continues. The three new arrests in Texas are in addition to Calving Harvard in Georgia.
Harvard, was arrested last week, for a total, so far, of four suspects behind bars for the murder of Rossana Delgado. According to the report, the three suspects were extradited to Georgia over the weekend and identified as Joshua White, 38; Shawn Callaway, also 38, and Terri Garner, 37.
New arrests in the case of Rossana Delgado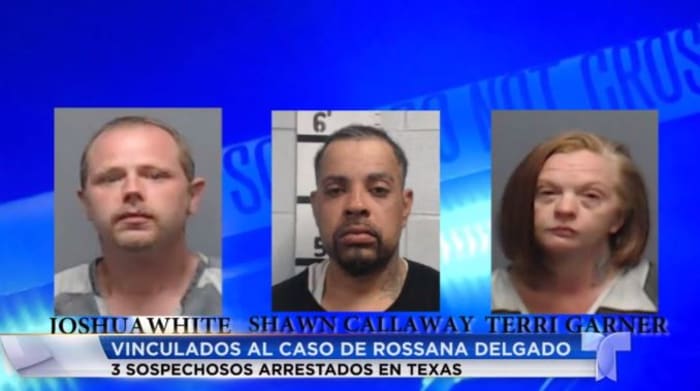 In its report, Telemundo Atlanta cited records from the Gilmer County jail in Georgia, which indicate that only Shawn Callaway and Terri Garner were booked there, each with two counts of participating in activities of criminal organizations. While Joshua White was detained on a charge on suspicion of evading arrest.
The aforementioned newspaper detailed that records from the Jackson County jail specified that the three suspects were captured on Monday, April 26 and extradited to Georgia over the weekend. Telemundo Atlanta noted that it was not clear where Joshua White was booked, since his income does not appear in the records of the Gilmer County jail.
Suspects of the murder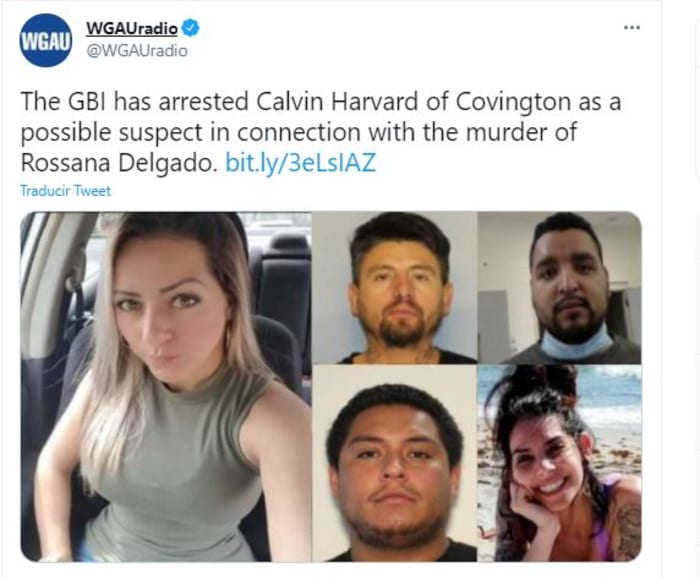 In its review, Telemundo Atlanta mentioned that police in Edna along with the Jackson County Sheriff's Office, the Cattle Police Department and the Texas Department of Public Safety, participated in the arrest of the three suspects and noted that, Apparently, local authorities were unaware that they were wanted in the murder of taxi driver Rossana Delgado in Georgia until they investigated reports that Terri Garner possessed a suspicious car in a private parking lot.
Then, the aforementioned media said, the police went to a Love's Truck Stop gas station on April 26 and approached a woman who was on the site without authorization. Upon inspecting his car, they found methamphetamine, bulletproof vests, bulletproof vest plates, and an AR-15 rifle.
They look for another woman as a suspect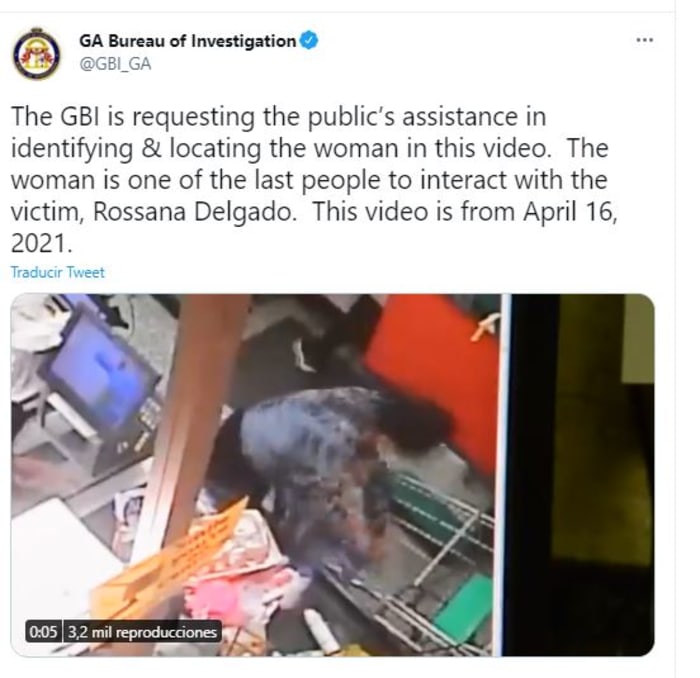 The woman, later identified as Terri Garner, told officers that she had driven Joshua White and Shawn Callaway to the location because they were looking for a hidden vehicle. Later, authorities determined that the hidden vehicle was linked to a murder in Georgia: that of Rossana Delgado.
Citing Lt. Jeremy Crull of the Edna Police Department, Telemundo Atlanta detailed that Texas authorities contacted the Georgia Bureau of Investigation (GBI) after Terri Garner commented on a relationship between the vehicle and the homicide.


mundohispanico.com