More fatal collisions in 2020 than in 2019 despite teleworking and health restrictions. With the borders closed – pandemic obliges -, more Quebecers took the road home by car or motorcycle, explains the Sûreté du Québec (SQ), which also notices a clear increase in distractions at the wheel on the part of drivers.
The year of Grand Containment was marked by an increase in the number of fatal collisions compared to 2019. In 2020, we went from 217 to 228 accidents causing death on the territory of the SQ. We remain below the average of the last five years, which is 236 collisions.
"It surprises us. We would have expected a decrease given that there are fewer people on the roads, "admits Paul Leduc, head of the road safety department at the SQ.
From March to May, there are barely thirty collisions, while the norm is 30 per month. There has been an explosion of travel between regions, with the US border closed and travel not recommended, he said. People have also abandoned public transport for fear of transmission of the virus.
In half of the regions of the province, there is an increase (see table). In the Lanaudière region, the number of accidents has almost doubled.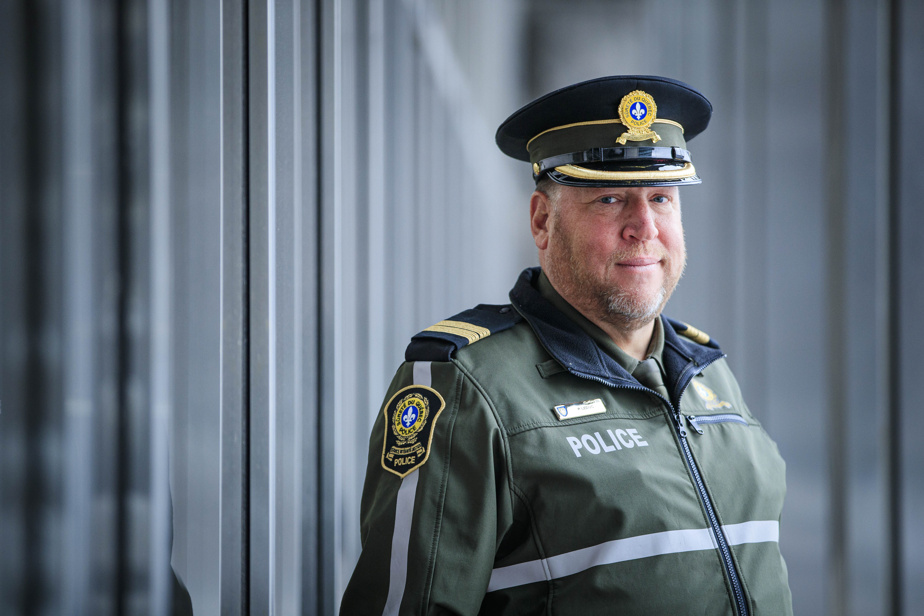 "We have not yet determined a specific cause, but we will adjust and make sure we do prevention," said the captain.
Speed ​​… and texting
Speed ​​is responsible for about 30% of fatal crashes in the past year. Cause number two is no longer impaired driving. Distraction and inattention while driving caused 14% of crashes.
"Texting kills almost as much as speed," says Captain Leduc. A few months earlier, he himself called a driver who was operating the steering wheel of his car with his knees. Her hands were busy chatting on her phone. "He told me that he was answering his wife to choose which pizza they would order for dinner. It's as harmless as that. No text is worth your life or that of others. "
The next prevention campaigns and concerted operations will mainly target this scourge.
Almost 20% of the fatalities in these road crashes were not wearing seat belts. "It's surprising that this trend that we thought we had eliminated is on the rise," said Paul Leduc.
There is a decrease in accidents involving drivers or passengers aged 18 to 24. "The youngest have long been over-represented [dans les accidents de la route]. Now, the 65 and over age group is more affected. It represents 33% of victims, "explains Mr. Leduc.
There are 18 pedestrians and 6 cyclists dead. The number of dead pedestrians has decreased slightly compared to the previous year, when we reported 21. However, one more cyclist was killed in 2020. We are above the five-year average. past years, which is four cyclists.
Rise in motorcycle accidents
Captain Leduc notes a marked increase in motorcycle accidents last summer. A total of 52 collisions involving at least one motorcycle occurred in 2020. These unfortunate events claimed the lives of 54 people, against 40 in 2019. We are well above the average of the previous five years, which is 41.
"This winter, we keep our eyes on snowmobiles. We have been told that snowmobile sales records are being broken this winter in the context of a pandemic. Once again, we want people to enjoy the winter, but without an accident, "emphasizes Paul Leduc.
This is a provisional report, from which the data submitted to the Société de l'assurance automobile du Québec will be used to produce more precise statistics. Details regarding when of the day crashes are more frequent or the most critical points on the road network have not been released. It's a safe bet that the curfew or even the less dense morning traffic attributable to teleworking has changed the situation in recent months. "We adapt our road surveillance strategies according to these changes. We are aiming for targeted actions, so if we notice more vehicles on the road at a certain time. Our goal remains to save lives. "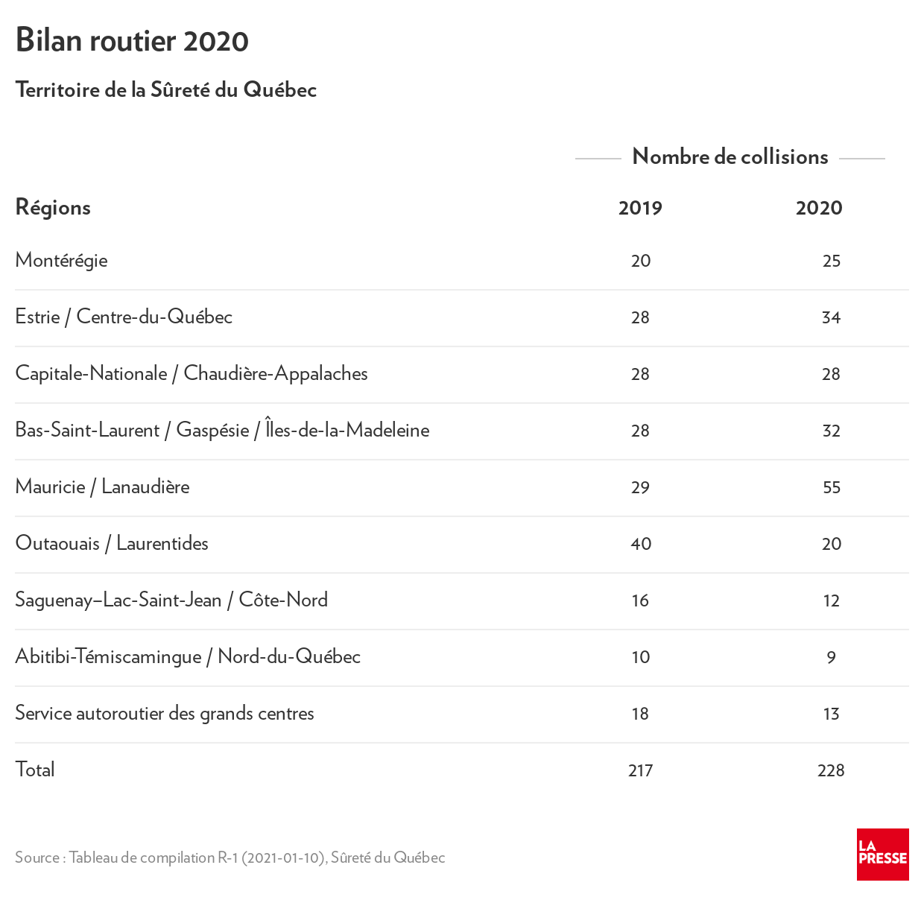 www.lapresse.ca