During the Mercedes Benz Fashion Week Mexico fashion weekdesigners who already have a consolidated brand and the iconic designers of the moment are presented, as well as new proposals and in this edition they did Daniel Herranz with his signature Zurce.
Journalist, creative and now designer, Daniel presented his brand that is peculiar for being crochet clothes by hand with the fingers and not as it is traditionally done, which is with a hook. This clothing is complemented with basic garments such as a shirt, a shirt, shorts, pants or skirt.
Daniel Herranz was fashion editor at Time Out magazine, he was part of the Codigo magazine team, he is the author of the book Made in Mexico together with Paola Palazón and he also created the Mexican Design Collective with her. He knows fashion from the visual part, the social part and the industry as such, he does styling and this passionate about fashion has now launched himself as a designer.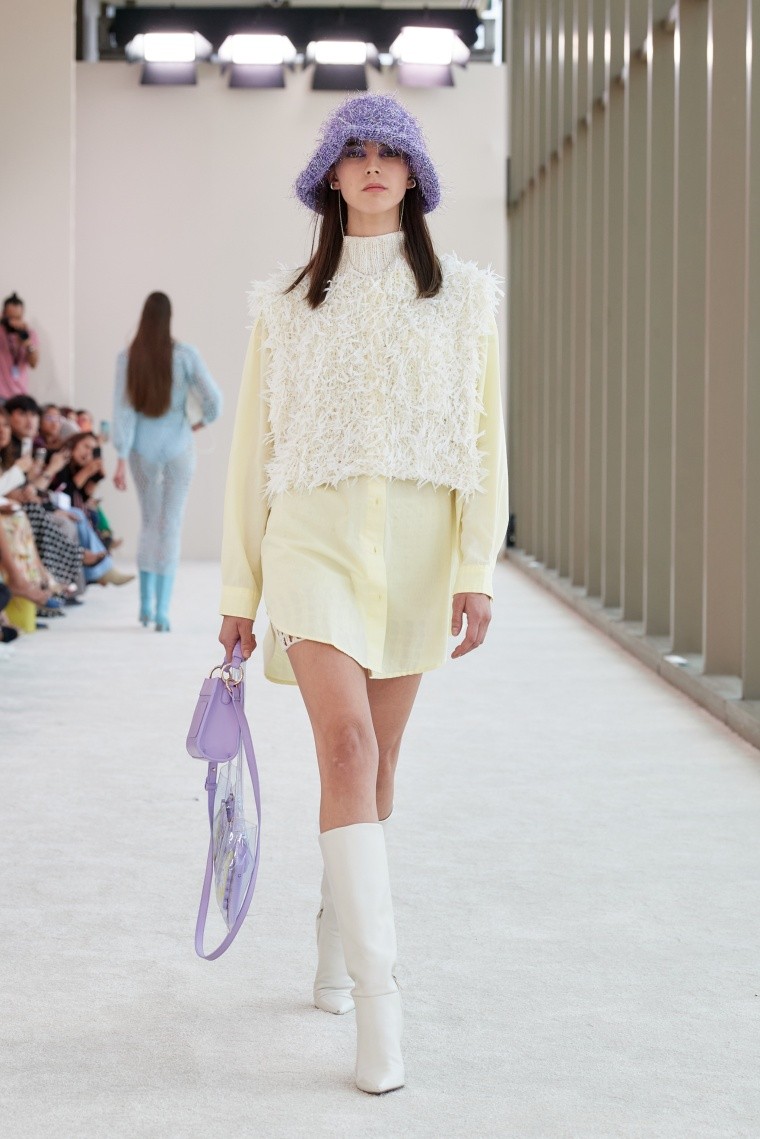 In an interview for The Economist, the designer Herranz said that Zurce was born 8 months ago in the midst of a pandemic. "My parents and I left the house in the city and went to the house in Puebla, there my mother began to weave with her fingers and tried to teach me and we began to test with threads that she had and I told her: 'Hey, why Why don't we make some pieces and sell them?' Then everything turned into creating a brand and making a collection".
"Sentimiento" was the first collection that Zurce wore at Fashion Week and according to Daniel Herranz it seeks to be a serialized concept.
"We want the collections to be serialized clothing and we are not looking to do it for the masses, we could not do it because 80% of all things are hand-woven," said Herranz.
It was a collection of 12 outlets in pastel colors, bottle green, white and Mexican pink, and is inspired by emotions: joy, love, trust, wonder, nostalgia, nuances that all human beings experience throughout our lives.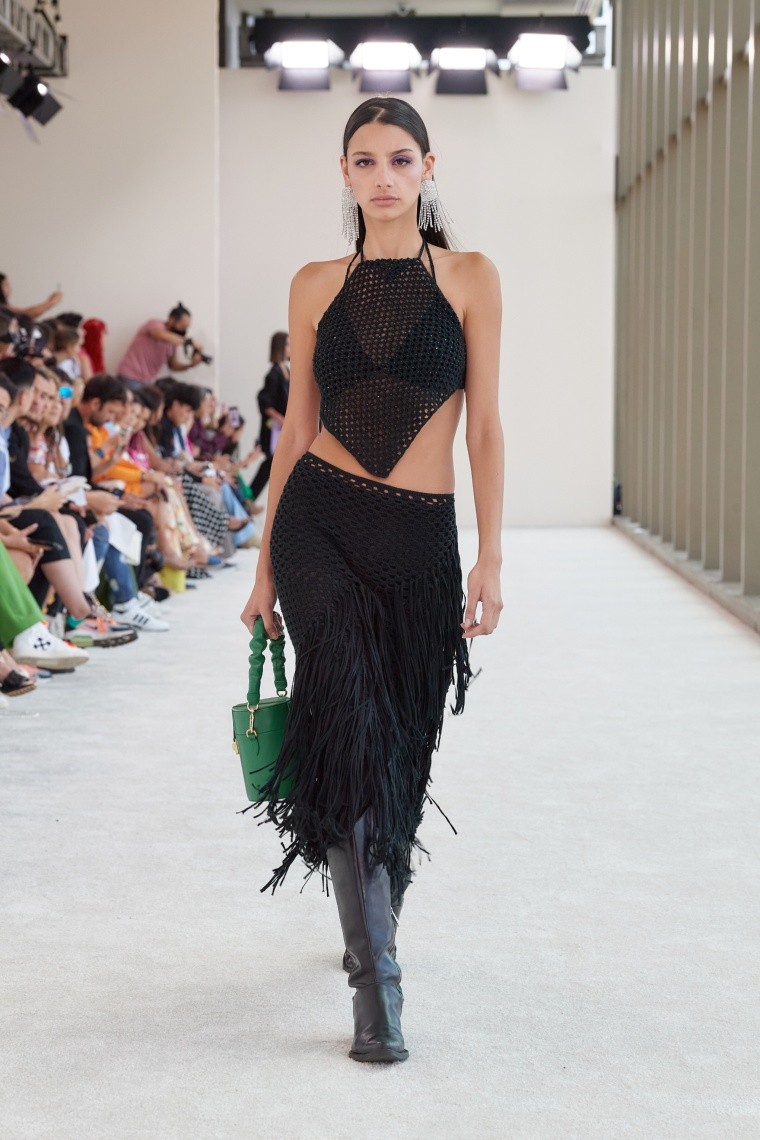 The square details that are formed in the garments knitted together, they make a great garment that gives off the confidence of wearing small clothes or clothes that reveal a little more skin. The cuts of woven garments are not common, therefore, when seen on the body, it attracts attention due to the subtlety with which certain finishes fall. Such is the case of the knitted dress in a pink tone, for example.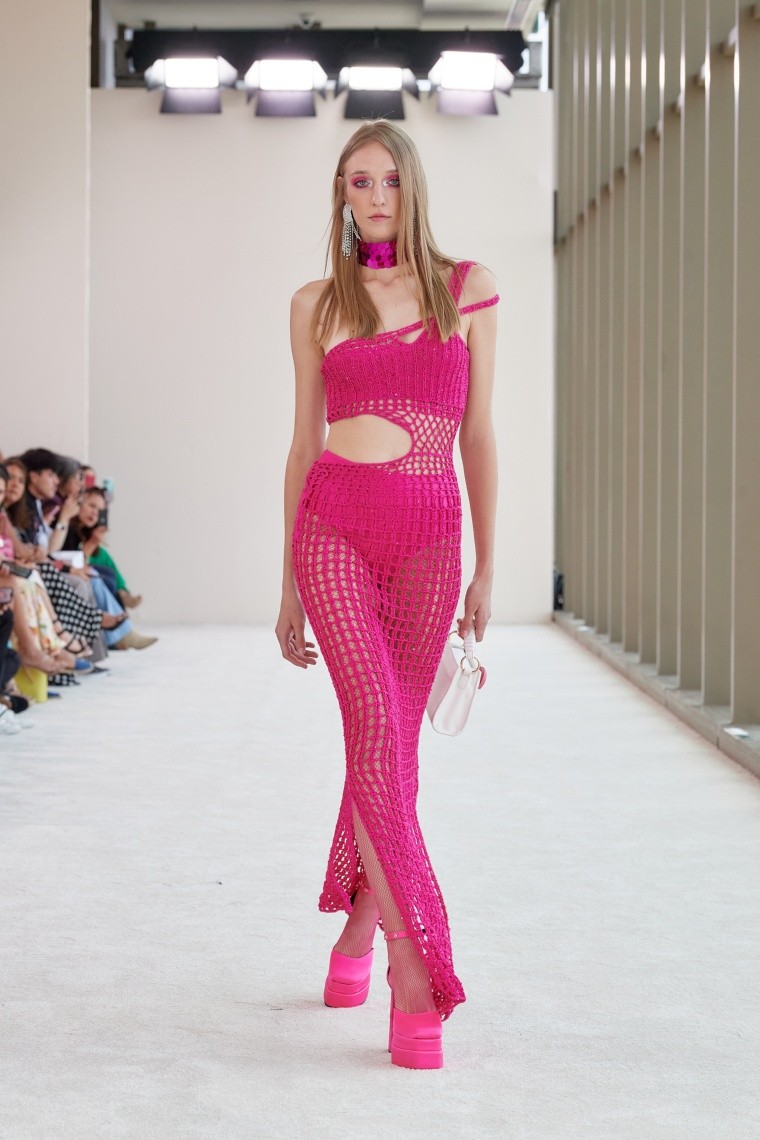 The Zurce clothes, They are woven garments that can be worn on the beach and in the city, complemented with basic tailoring clothing with the advantage of making more than one proposal.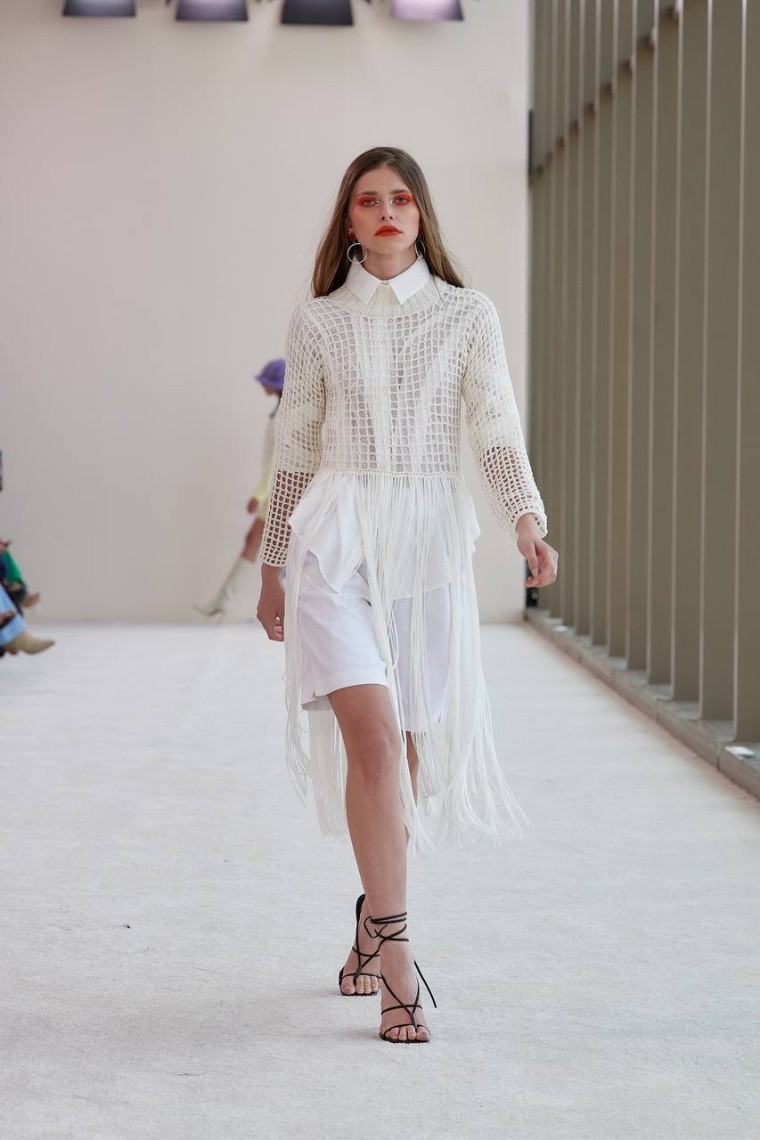 On the catwalk, the way in which Daniel presented his firm Zurce is: basic base garments such as pants, shorts, skirts, dresses and blouses, and on top of that base come the woven garments that are the accessories that make them stand out.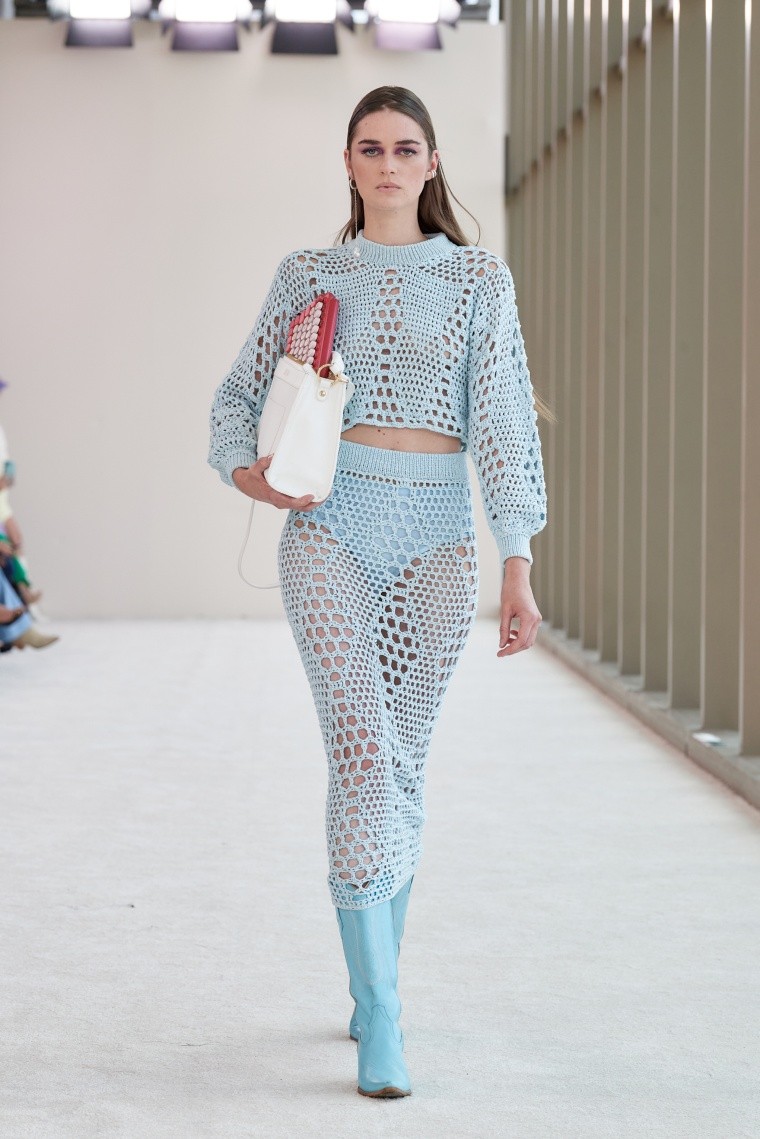 The knitted garments are cotton yarn, which makes it not a hot or heavy material, despite the fact that it is woven, usually worsted woven clothing, and it is warm and fluffy. "At Zurce we seek that everything falls on cotton, more than a sustainable issue, it is because this material is noble with the body and with perspiration, that is why we decided to go for those materials," said Herranz.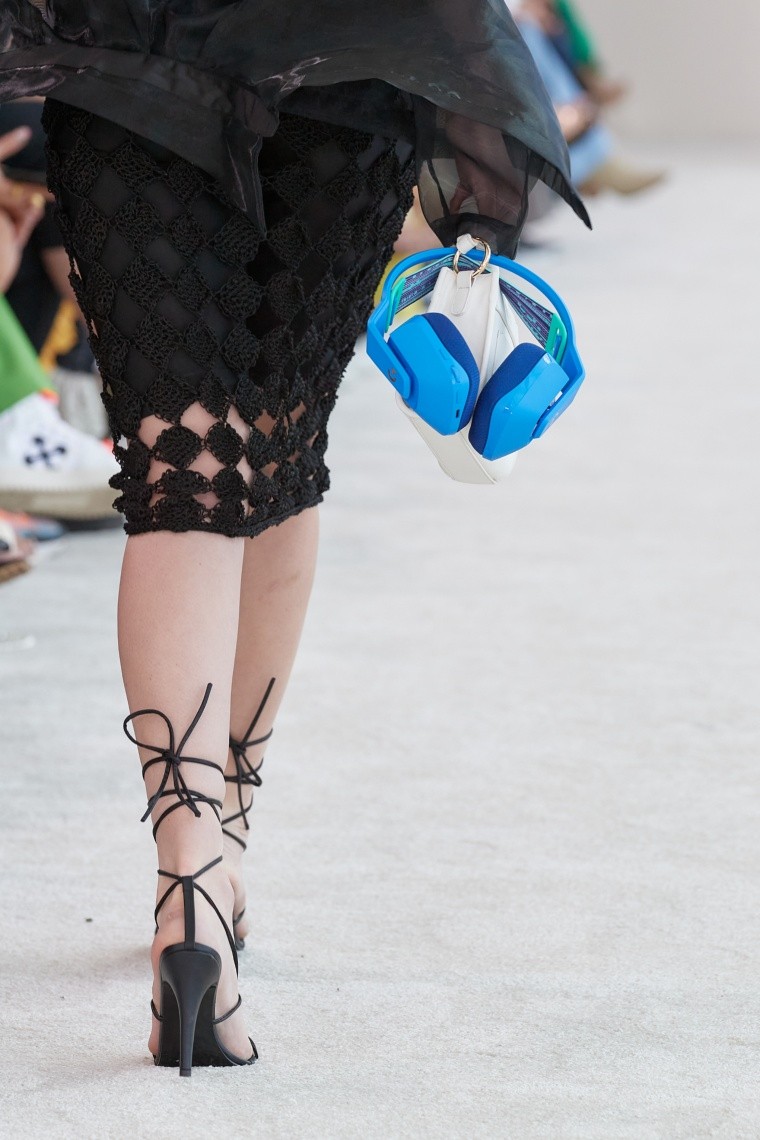 The technique the designer used for his "Feeling" collection It is handmade, with chain stitch and thus they shape creating stitches. It is handmade and is made up of tailor pieces plus woven garments. "Different stitches, different finishes were devised and the pieces were patterned on a mannequin, this is how we have worked, it is a complex challenge because when you do this process with fabrics to make adjustments you put in a machine and that's it and when you make fabric if you make a mistake you have to disrupt everything".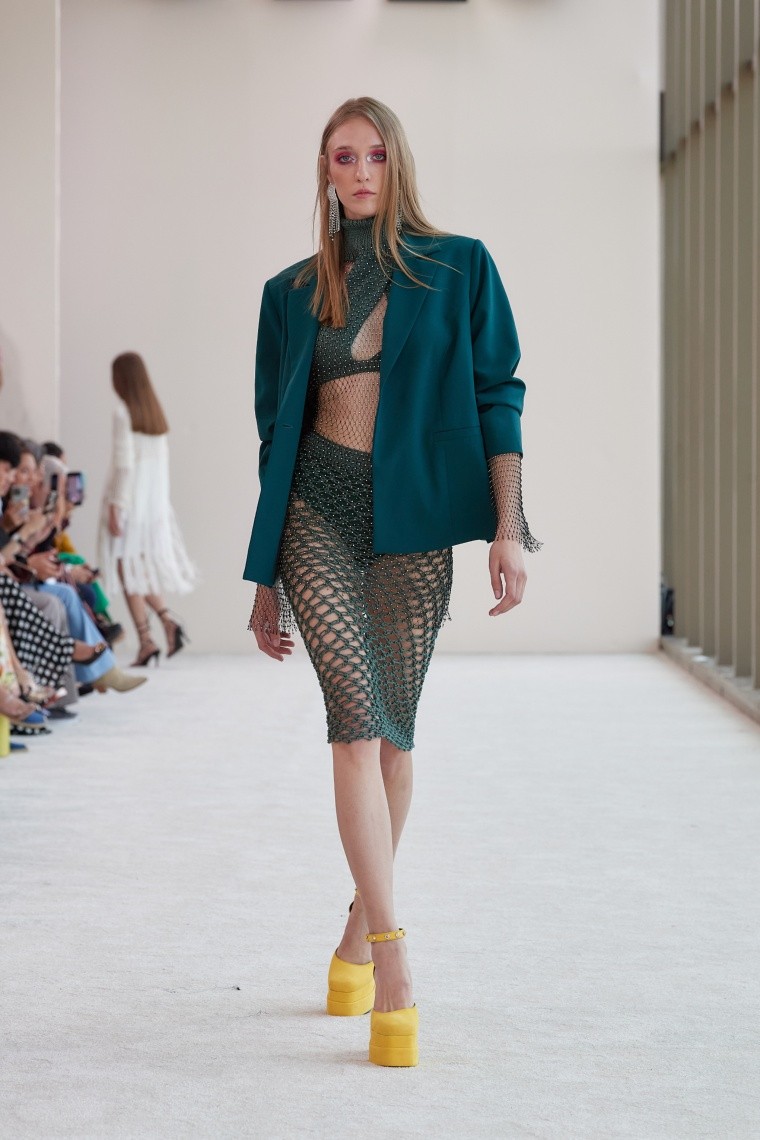 This is how Zurce's first presentation at fashion week conquered the spectators. At the end of the catwalk, the conversation turned to how these knit garments were made. Woven clothing is something that has never been seen in the proposals of fashion week in Mexico and after the designer's announcement of not making garments for the masses, whoever manages to have any of these pieces can be unique and unrepeatable.