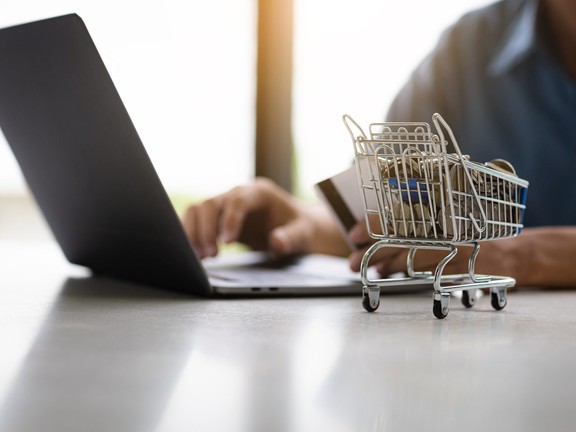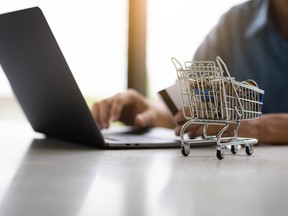 Article content
Young people spend a lot of time on social media.
Article content
And a lot of money.
Article content
The ease and convenience of online shopping took hold in the pandemic and now there's a migration to shopping via social media. 
According to Shopify, social commerce sales — that is, sales through platforms such as Facebook, Instagram, YouTube and TikTok — in the U.S. in 2022 are estimated to be $958 billion. 
The people shopping on social media, says a recent Washington Post article, are in their teens, 20s and 30s, with 60% of Gen Z (born from 1997 to 2012) and 56% of Millennials (1981 to 1996) intending to do at least some holiday shopping that way.
In both groups, that's a jump of about 10% over 2021.
So what's the attraction to social shopping versus visiting a store website?
Social media (especially TikTok and that "for you" algorithm) knows you and knows what you like. And brings it to your attention.
Article content
"It's so much more personal," said one millennial shopper, who prefers not to be named.
"There are a few people I follow online whose taste and recommendations I trust. I can watch them use a product or try on clothing before I buy, and if they like it, I know I will, too. It makes shopping more interesting, and I've found things on social media I've never seen in stores."
The beauty of shopping on social media is that it can provide every step in the process, from inspiration to decision-making to checkout.
The whole world is available online, and that means almost unlimited access to items and ideas — thousands of shopping possibilities you won't find at any store near you.
You can research an item through reviews posted online. You can check with influencers and others who curate the world's merch on your behalf, and then show you a wish list of things that are perfect for you or the people you shop for.
Article content
Recommended video
And then you click and pay and soon that perfect Christmas gift is on your doorstep.
Craig Patterson, president and CEO of Retail Insider Media, said he's increasingly seeing retailers get on board with social media, particularly Instagram and TikTok.
"Social is becoming mainstream.  It's important to have that presence and be able to sell on those platforms."
On the influencer side, Patterson said he follows a couple of salespeople he trusts at high-end stores.
One is specific to Holt Renfrew, "and he posts on Instagram, showing various brands. I trust his taste and advice."
As for in-store shopping versus online, "foot traffic in better malls is about where it was before COVID, but online habits are here to stay," he said. 
Article content
Patterson admitted he recently bought a $7 item online: "I'm lazy, there was snow on the ground — I just clicked and bought, and it was at my door the next day. I've been shopping more on Instagram and TikTok recently."
The curation element of social media is important.  Many shoppers appreciate the fact that an influencer has already taken the time to sort through options and present only those deemed worthy.
"Too much selection can be a bad thing," said Patterson, "which may be an issue with department stores. We're all looking for the best product, not a million ideas. Social can curate based on A.I., and a store can't do that.
"There's a lot of tech coming into shopping."