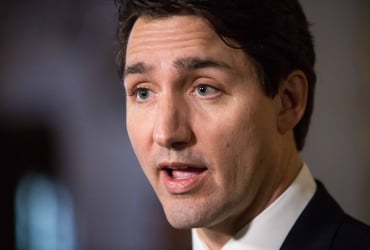 As befits a choice that sometimes seemed like nothing was about anything, we ended up with a result that tells us very little that we didn't know yet. Justin Trudeau is still prime minister, the Conservative Party of Canada is still torn between appealing to urban moderates and playing base, and the NDP is still trying to find its post-Layton identity. But while we may be back where we started politically, the road we traveled along the way was dangerously bumpy. Canadians are more politically divided than ever, both individually and as a party. And while part of this is a reflection of the pandemic and the toll it has taken on our reserves of patience and charity, it is also fueled by our political system and the actors in it.
To hear from some experts, this is about the prime minister and his decision to call an election. As Andrew Potter wrote on The line, "Trudeau has carved out tried and true wedge issues (gun control, healthcare) while doing the usual suck and liberal punch of pandering to Quebec nationalists while demonizing Albertans as non-Canadians. The result is that Canada is not only more divided and polarized than it was in 2019, but it is more divided than it has been at any time in the last half century. "
It doesn't matter, for the moment, that Trudeau has never demonized Albertans as "non-Canadians," and that all federal political leaders are sucking and blowing on Quebec with equal enthusiasm. What's more interesting is the idea that Trudeau – who has been the subject of more than six years of outright hostility, paranoid and perverse conspiracy theories, and a barrage of hatred and vitriol online – is to blame for such hatred and virulence. .
Apparently, it is entirely Trudeau's fault that federal conservatives have spent years actively feeding the anti-expert and anti-government forces that rallied around the PPC and the anti-vaccine movement. One assumes that it will also be their fault when the Conservative Party of Canada tries to bring those same forces back into their partisan fold, and their fault if they don't.
If this sounds familiar, it's because it should. It is exactly the same playbook that the Republicans used against Barack Obama in the United States during his eight years in office, which were also marked by a widening of the partisan divide and accusations by experts that he was responsible. provided health coverage to millions of Americans, it was framed as an attack on freedom by nearly 90 percent of Republicans who opposed it.
When he finished, the first black president of the United States was being blamed for the behavior of those who opposed him, many of whom did so for reasons that went well beyond, or perhaps below, his legislative record. "The worst failure of the Obama presidency, judging by his own promise to unite the nation, has been his division" – Buck Sexton (yes, that's a real person) wrote in a piece from 2017 for CNN. His comments on climate change in particular revealed deep frustration with anyone who questions that carbon emissions will destroy the planet unless drastic measures are taken. Making fun of those who disagree with him on climate change is petty and should be below the president. "
Wow, does that sound familiar? After all, many pundits and political analysts blamed Trudeau for gently taunting an anti-vaccine protester after he made vile comments about Trudeau's wife, Sophie, suggesting that she should have been more tolerant of the man's intolerance.
Love it or hate it, Prime Minister Justin Trudeau is not to blame for the division and discord in Canada today. Look at the conservatives for that. @maxfawcett writes for @natobserver
And that's the problem here: For a growing portion of the conservative political universe, hating Justin Trudeau is the essence of his politics. There is nothing you can do, except resign and leave office, that will make you less hostile, less angry, or less divided.
That might be the best for Canada right now, in some respects. But the anger machine conservatives have built in Canada can just as easily generate and amplify hatred for another person, and it's not hard to imagine how they might use it against, say, Chrystia Freeland. That is why it is incumbent upon you to dismantle it, if you are genuinely interested in making our politics less divided and divisive.
That means the end of funding and support for websites like Canada Proud and Post-Millennial, which are clearinghouses for polarizing political information. That means no more flicker in its far-right base with slogans like "take back Canada" or "secure the future." And that means putting candidates like Cheryl gallant and others who trade in far-right conspiracy theories to shepherd them forever.
However, chances are high that that will happen soon. As Erin O'Toole pointed out in his concession speech, he is far more interested in keeping the fight going than in lowering the temperature. What Toronto star Political reporter Susan Delacourt tweeted, "It looked like the launch of another election campaign. Which, after telling Canadians about an unwanted choice for five weeks, seems strange / strange / strange. "
That was almost certainly because he felt the need to defend his position as the CCP leader, which had already been questioned in some circles. Ironically, O'Toole said that "we have to heal the divisions in Canada, not risk making them worse for selfish gains." If you really believe that, you must start with your own party, and with yourself.
Reference-www.nationalobserver.com