The Senate has already given the go-ahead as well and now it has: VAT (Value Added Tax) will go from 16% to 0% for tampons, towels and menstrual cups, with which a significant reduction in the price of these basic products is expected for public health that will facilitate access for millions of women and teachers.
On October 26, 2021, with 67 votes in favor and 43 against, the upper house generally approved the fiscal plan, which included changes in the area of ​​women's health in terms of taxes.
There is still the approval of the Tax Miscellany 2022 in particular, so the modifications to the text will continue to be debated.
And what does it mean to eliminate VAT on menstrual management products?
Paying taxes just for being a woman is one of the most invisible but most persistent forms of gender-based violence; Until now, the Mexican tax system has omitted that menstruating with dignity is a basic right that all girls, adolescents and women should effectively exercise.
The zero rate is the fiscal mechanism through which the consumer directly receives a benefit when buying a product due to the fact that VAT (Value Added Tax) is eliminated exclusively in the final price.
The modifications contemplated in the fiscal project meet the obligation of the Mexican State to promote health for all its citizens without distinction and under all orders, including taxation.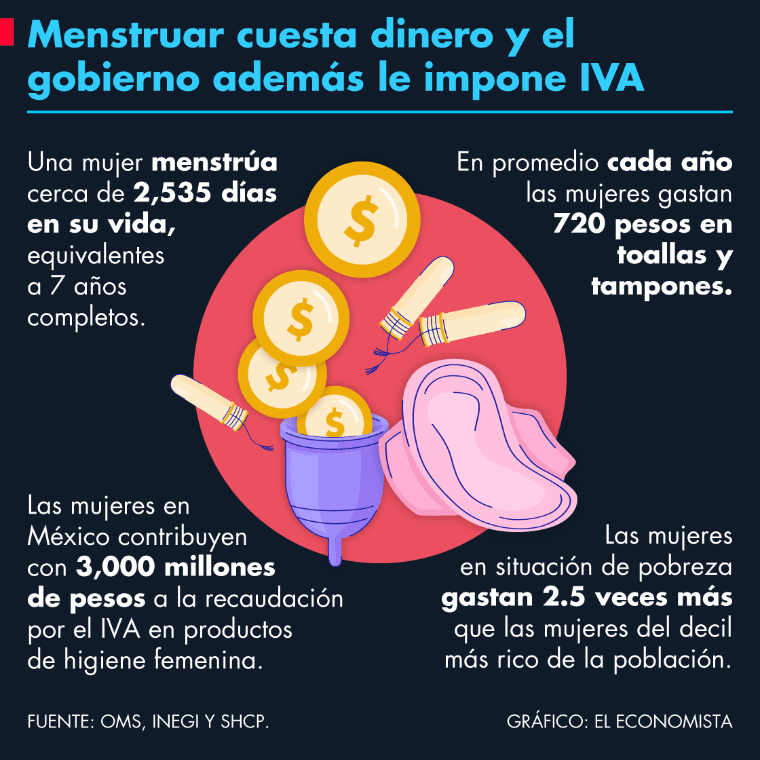 In this case, it is intended that women between 11 and 45 years old who need feminine hygiene products at least once a month can access them on equal terms: if by itself menstruation already implies an additional expense for women, paying additional taxes is undeniably disproportionate.
Although universal access to products to manage menstruation has not yet been achieved, eliminating VAT is an important step because it seeks a significant reduction in the final price paid by consumers.


Reference-www.eleconomista.com.mx