"You see the water, the bridge and all that," says the potential No. 1 pick in the NHL draft. "It's hard not to imagine yourself here."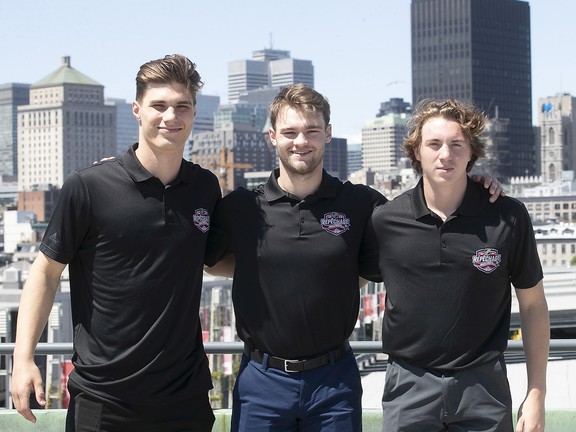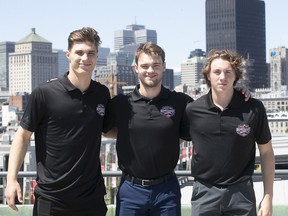 article content
Shane Wright's arrival in Montreal for Thursday's NHL Draft (7 p.m., SN, TVA Sports) was delayed because of the police.
article content
Wright's father, Simon, was driving the family van and had just crossed the Ontario-Quebec border on Tuesday when a police car began following him.
"We were probably five minutes from crossing the border into Quebec and we saw a police officer on the side of the road," Wright said Wednesday morning as the top draft prospects met with the media at the Quebec Science Center. Montreal in the Old Port. "My dad is driving and nothing happens. And then he sees (the police car) drive past him, the same policeman, and then (the police car) pulled to the side like he's trying to look at the car. And then he pulled up behind us, turned on the lights, and pulled us over.
"He walked over to the window and said, 'We're looking for a car that was involved in an accident earlier today that matches the description of yours. Just making sure everything is okay,'" Wright added. "We're like, 'Yeah, we're all good.' Then he looked at me and said, 'Are you guys going to the draft?' We thought, 'Yeah, we're going to the draft.'
article content
The police officer took Wright's father's driver's license and registration and went back to his car to check them.
"It was fun," Wright said. "My dad saw in the back window that the officer had his phone as he was walking. He said: 'Sorry guys, I have to take a picture. I'm a big fan of Montreal, Shane, I have to take a picture. So I got out of the car and took a picture with the officer. Quite a funny story, for sure."
A memorable welcome moment to Montreal.
There could be an even bigger one Thursday night if the Canadiens end up taking Wright with the first overall pick in the draft. The 6-foot, 199-pound center from Burlington, Ontario is the highest-rated North American prospect by NHL Central Scouting after posting totals of 32-62-94 in 63 games this season with OHL's Kingston Frontenacs.
article content
Teenage players don't get to this point in their hockey career without the help of their families, and Wright is no exception. His father is an account manager in the business world and his mother, Tanya, is a high school teacher.
article content
When asked what is the best advice his father has given him, Wright said: "Don't be complacent. Don't be complacent with yourself, don't be complacent with your skills or your game. Always strive, always strive to be the best player you can be. That is something he said to me when I was young and that has always stuck with me over the years."
Wright was granted exceptional player status to play in the OHL a year early at age 15 and posted totals of 39-27-66 in 58 games with Kingston during the 2019-20 season. Last year, the OHL season was canceled due to COVID-19, so Wright did not play.
Wright has been under a very bright spotlight since becoming one of only five players awarded exceptional player status in the OHL, joining John Tavares, Aaron Ekblad, Connor McDavid and Sean Day.
article content
With so much focus on Wright this season ahead of the NHL Draft and with his game in tatters, his father decided to delete his Twitter account, telling Joshua Clipperton of The Canadian Press: "He's out of control."
His mother told Clipperton she wasn't prepared for her son's scrutiny this season.
"If all the kids were scouted to the same extent as Shane, you could pick out any player," he told Clipperton. "That was a real eye-opener."
article content
This marks only the second time Wright has been to Montreal. He said the first time he visited the city was six or seven years ago when he played in a spring hockey tournament.
On Wednesday morning, Wright visited the Canadiens' practice facility in Brossard along with other top prospects for a youth clinic.
"That facility is incredible," Wright said. "Beautiful facility. I think the fact that it's just a practice facility is crazy to me because of the facilities and how nice everything was. I can definitely imagine myself being there. Definitely something I can see myself being in there for a long time."
Asked if he could imagine what it would be like to live in Montreal, Wright said, "It's human nature. It's hard not to imagine there, hard not to imagine that this is the city that I'm potentially in in the future and the city that I play hockey in. Just walking, a beautiful city, an unreal city.
"You look out the window here and you see the water, the bridge and all that. It's hard not to imagine yourself here."
The Canadians will draft Wright, but will he jump straight into the NHL?

Stu Cowan: Canadians would really like Juraj Slafkovsky