[ad_1]

Pride festivities are back on the streets this year, alongside the Toronto Jazz Festival and outdoor film watching at city parks.
We're also updating you on what you need to know regarding ramped up security ahead of the in-person return of Pride events in the city.
Keep in mind there are road closures for events and construction. Scroll below for details.
Here's what's happening this weekend:
---
Need to know: Security at Pride events
People attending Pride events this weekend can expect to see heightened security.
Organizers say the added security is in response to an increase in attacks on people and groups doing 2SLGBTQ+ advocacy work during Pride Month.
Security workers will be at the events to check festival-goers for weapons using a security wand before they can enter specific spaces, like festival stages.
Organizers add the ramped up security measures could lead to a slower check in-process.
---
Pride Toronto's Festival Weekend is making a return with marches, live music and the annual Pride Parade.
Some events include:
Trans Rally & Trans March – The rally starts at 7 pm with the march at 8 pm on Friday and will go from Charles and Church streets to Allan Gardens.
Bi+ Pride: A BiFurious Celebration – The event goes from 8:30 pm to 11 pm on Friday and will recognize and celebrate bi-visibility. Events will also include burlesque and drag performances.
Dyke Rally & Dyke March – The rally starts at 1 pm with the march at 2 pm on Saturday and will go from Charles and Church streets to Allan Gardens.
2Spirit Toronto – The event will recognize and celebrate the diverse sexualities and gender expressions that exist within Indigenous communities. It's happening Saturday from 1 pm to 6 pm at Allan Gardens.
Priyanka – LIVE! – The winner of Canada's Drag race season 1, Priyanka, will be performing on the TD Main Stage on Sunday from 9:30 pm to 11 pm
pride parade – The parade will start at 2 pm on Sunday, traveling from Bloor and Charles streets to Yonge Street and ending up at Yonge-Dundas Square. Over 200 contingents and over 200,000 marchers will join the 41st in-person commemoration.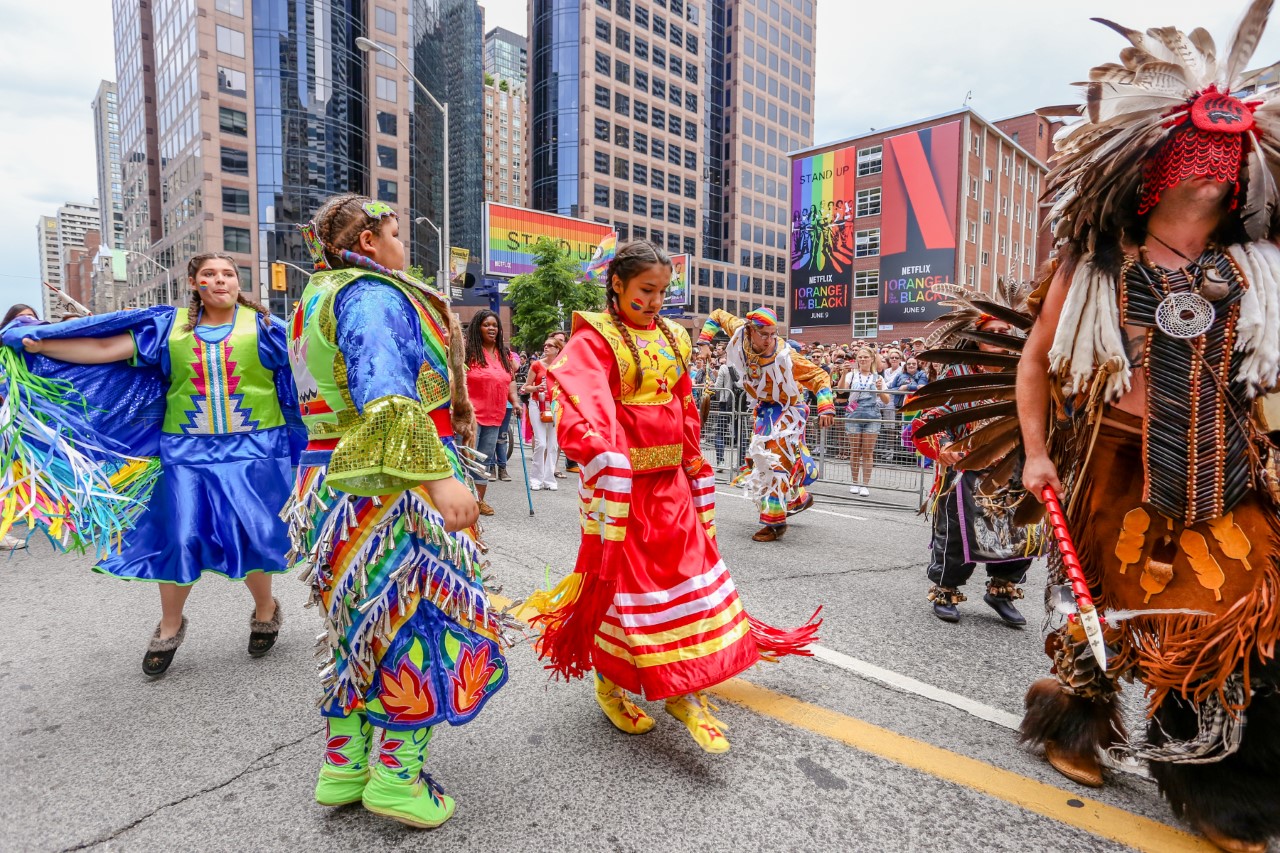 The Toronto Jazz Festival is back this weekend and will last for 10 days. The event will feature the biggest names in jazz, blues, R&B and soul, and will have both free and ticketed venues throughout the downtown core.
On Sunday, Raptors head coach Nick Nurse will be a special guest for The New PowerGeneration, which was Prince's backing band from 1990 to 2013.
The festival, which starts on Friday, runs until July 3.
The Craft Beer Festival returns to Ontario Place this weekend.
Those attending will have over 40 craft beer, cider and spirit varieties to choose from.
The event will be held in four capacity-limited sessions at Ontario Place West Island, 955 Lake Shore Blvd. W. General admission kicks off Friday at 4 pm and runs until Sunday at 7 pm
This event is a giant block party celebrating Filipino heritage with food, drinks, arts and live music. It's the first event of its kind to be hosted by the outdoor food and drink market Street Eats Market.
Part of the event's proceeds will go towards the nonprofit Pinay Tayo Toronto's future projects to help and support Filipino women entrepreneurs.
The market is being held at the Street Eats Market at Scarborough Town Center on 500 Progress Ave. on Friday and Saturday between 4 pm and midnight. On Sunday the event will run from 4 pm to 10 pm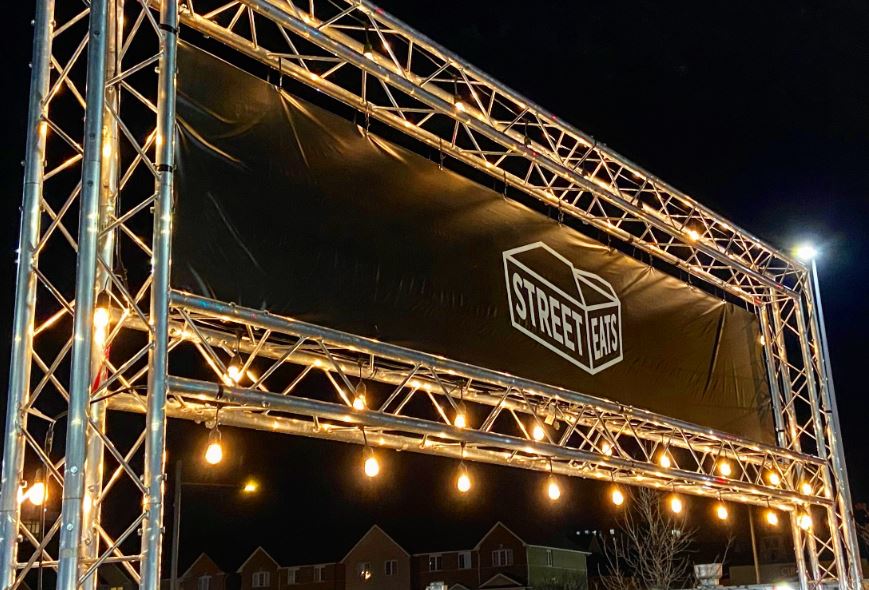 For those wanting to catch a flick outside for free, now you can head back to Fort York and enjoy a show on the big screen this weekend.
Toronto Outdoor Picture Show is hosting Curtains Up! which is a three-week evening-festival program of performance-themed films, taking place at Fort York, Corktown Common, Bell Manor Park, and its signature series, Christie Pits Film Festival.
Friday's viewing is But I'm a cheerleader.
Sunday's viewing is Moulin Rouge!
Gates open at 7 pm for both screenings at Fort York.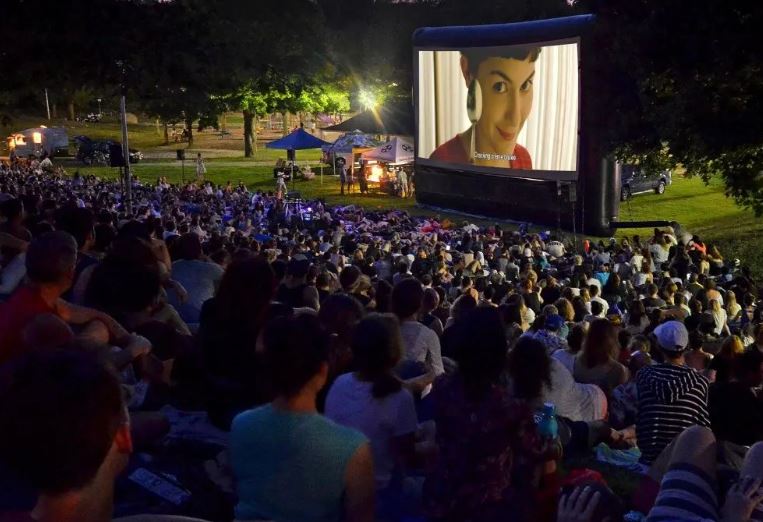 road closures
TD Toronto Jazz Festival (Saturday-Monday):
The festival will take place at various venues Friday to Sunday, and traffic delays can be expected in the area during event hours.
The following road closures will be in effect for two days from Saturday at 12:01 am to Monday at 5 am, to support the main stage located at Queen's Park Crescent:
Queen's Park Crescent from Wellesley Street West to Bloor Street West (full closure)
Charles Street West from St. Thomas Street to Queen's Park Crescent (local traffic only)
Note: Road closures for Pride Weekend to come once posted by City of Toronto and/or Toronto Police Service

[ad_2]