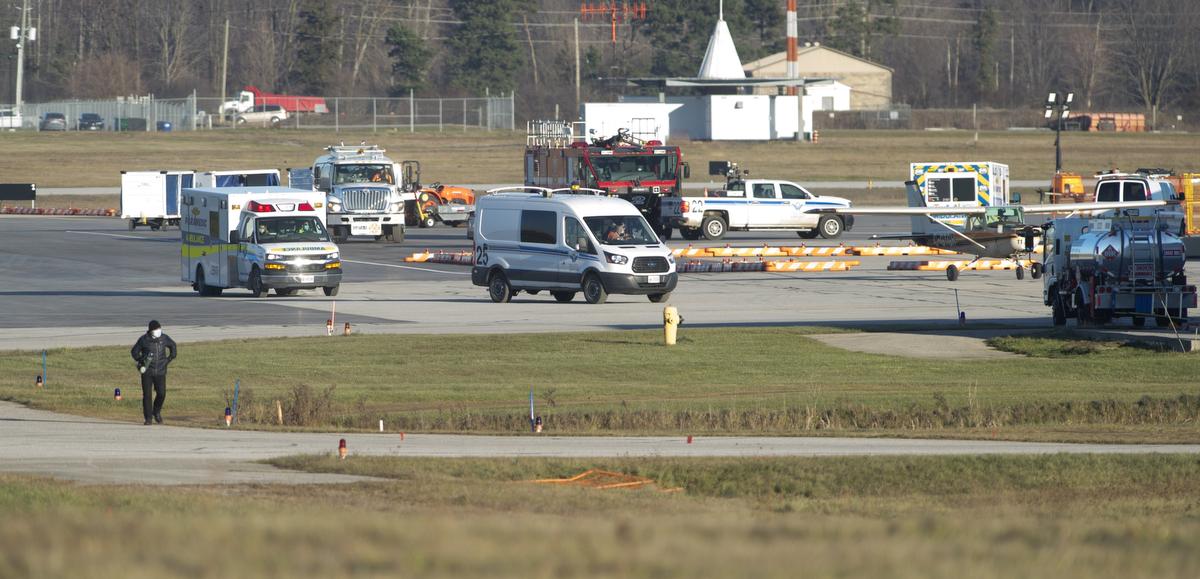 BRESLAU – The Waterloo Region International Airport is blocked after a passenger was heard making a threat about a bomb on the plane.
On Monday at 4 p.m., the Waterloo Regional Police said that no one will be allowed to enter or leave the airport while officers investigate the aircraft.
Police said the airport called officers shortly before 2 pm to report the threat. A passenger on board a flight informed airline staff that another passenger had threatened to have a bomb on the plane.
A man has been arrested and members of the explosives team are investigating. The plane has been evacuated and the airport has been blocked.
Police are asking drivers to avoid the area, as traffic has stopped on nearby roads.
The investigation continues.
More to come.
Reference-www.thestar.com