Could this concert at The Vault be the end of what has been an amazing Journey?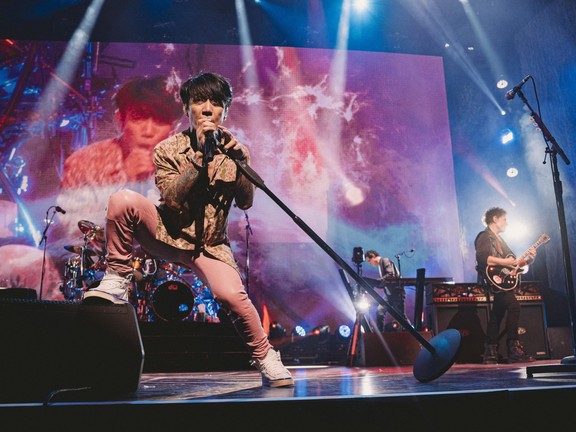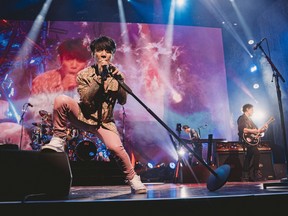 Article content
"I will be fine sir."
Article content
It was a relief to get this message because I was genuinely worried about Arnel Pineda when I sent him a note in early February.
Article content
I was worried for him based on his crying out for help on Twitter but also worried the iconic band Journey that he's the lead singer in would not make it to Sunday for their concert at Scotiabank Arena, which was postponed for a year thanks to COVID-19.
Looks like they are going to make it. And it looks like Arnel and the band, despite all of the friction and turmoil, are pumped to perform another off-the-charts show like they have just pulled off in Montreal and Quebec City as part of their 50th Anniversary Celebration Freedom Tour featuring Toto as their opening act.
Article content
But is this the end of the Journey?
For those of us who sure hope it's not, don't stop believing. This band, it's music, it's lyrics, it's resilience is just too important to people in times of world turmoil to go their separate ways.
Just in case, fans are savouring every moment.
Article content
Many — myself and my family included — are excited about this show. The band rescheduled the Toronto concert for a year later but anybody who follows the news on this iconic band understands the inner workings are much like Canada: Dysfunctional, at constant odds, litigious, but also brilliant and the envy of many.
Sometimes things are complicated. It's like that with Journey.
And this tour has had everything. Social media feuding. Claims of spying on each other, reports of band members hiring bodyguards and, most importantly, sold-out shows and amazing performances. The fans are happy, even if the band does not always seem to be — except when they are on stage where they seem to be killing it.
Article content
The music is bigger than their lawsuits against each other over corporate credit spending. It certainly is for the fans who listen to the soundtrack of their lives and attend these concerts to get away from their problems.
That said, it's difficult for fans to pick a side in the Journey hot war because everybody feuding has a point and they are all good people.
Those who have followed the band for a long time — I saw them open for the Rolling Stones on Sept. 27, 1981 on a very windy and rainy day in Buffalo — simply want them to all get along. But they just don't.
Article content
The story of their amazing comeback thanks to the talented vocal work of the pride of Manila, Philippines. Pineda's story is the stuff of legend. The only thing that should cap off their wild ride is to add Arnel's name to the plaque with them and Steve Perry that is already in the Rock'n'roll Hall of fame because without him this band is not selling out arenas in 2023.
Instead, it seems to be nothing but infighting and mistrust. Thanks to social media, Journey has aired its internal strife out in public for all too see.
Article content
First was founder and guitar God Neal Schon's displeasure that keyboard and songwriter extraordinaire Jonathan Cain with Pineda and bassist Ross Valory visited the Trump White House, saying Journey is non-political.
Cain and Valory claimed it was more about history for them than political support. And Pineda was most excited about meeting legendary White House head chef and fellow Filipino Cristeta Pasia Comerford.
Article content
Then was a complaint Cain sang Don't Stop Believin' at Trump's Mara Lago at an event with his famous pastor wife Paula White. While Schon is entitled to his opinion, Cain wrote the song with Perry and should be able to perform something he wrote wherever or whenever he wants. Schon sees it differently and is not shy to tweet it and to his credit Pineda has fought back. He's talks about band members being "maliciously ignorant" and "(I)'m with the band to sing the legacy…if some of them are tired of me being with them, with (by) all means, they can fire me anytime."
Article content
He also tweeted "all i know? is #ivepaidmydues so stop reminding me where i came from..coz it's in my heart every day" and "you just don't pay attention..im not a slave..im a human being like anybody else."
I reached out to Arnel because it hurt me to see him going through this. What should be a celebration of greatness and appreciation of Arnel and all of this band's achievements has become something ugly that we wish we didn't know about and wish even more would stop.
Article content
Thankfully it appears to have abated somewhat and the focus is back where it should be — on the tour and on the fans who pay the freight.
Perhaps the Canadian leg has helped with that. The shows in Canada have been incredible. Every show is sold out and the fans and the band are bringing their A-game. I asked Arnel to send me a picture from old Quebec, but thanks to the winter storm he messaged: "I'm sorry we did not stay in Quebec. We just there to do the show at the Videotron then bolted right after the show to go straight to Toronto."
Article content
His latest tweet was from the window of the plane landing before the Quebec show and Schon's tweets show the band on stage in fine form. After the Toronto show , they head to Ottawa and then on to Buffalo. It's a grueling schedule ending in California on April 25.
Who knows what will happen after that. My recommendation is the band take a vacation together at the end, talk out their grievances, forgive and forget, and get back in the studio to record some new songs. Then they can back out on tour with all current members not only intact but with a smile on their faces.
Toronto is glad to have Schon, Pineda, Cain, Deen The Drummer Castronovo, Jason Derlatka and Todd Jensen in town and, no matter how they feel about each other, we'll welcome them with open arms while wondering if this could be the end of one long, spectacular Journey.