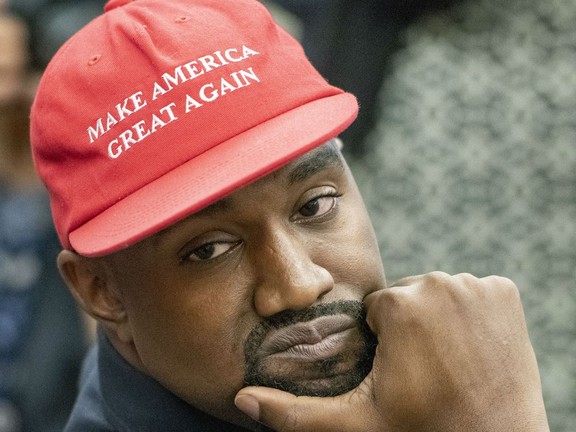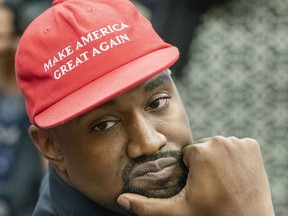 Article content
It doesn't get more evil than to take to the airwaves and praise Adolph Hitler.
Article content
But Kanye West is not the only one with free speech. Disgusted, Toronto's Jewish community is pushing back on his vile attack.
Article content
"Kanye West is busy re-branding himself as a reprehensible figure who engages in the worst form of hatemongering," B'Nai Brith Canada CEO Michael Mostyn said Thursday. "Although he made these latest anti-Semitic comments on a U.S. program, they are harmful and deeply offensive in Canada and worldwide."
The anti-Semitic slurs he spouted on Alex Jones InfoWars show were odious.
"I like Hitler," West said, defending the mastermind of the extermination of six million Jewish people.
The rapper was grotesquely offensive by wearing the same style of ominous mask the Black September killers donned while slaughtering 11 Israeli athletes at the 1972 Munich Olympics.
Article content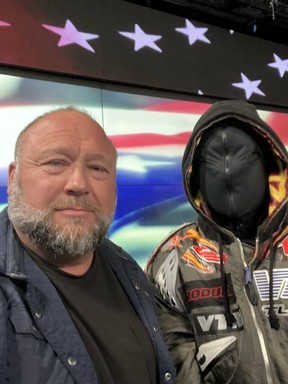 Jones already embarrassed himself by allowing West to cover his face but things descended into the bowels of hell with the defence of Hitler.
"Well, I see good things about Hitler also," said West. "I love everyone, and Jewish people are not going to tell me, 'You can love us and you can love what we're doing to you with the contracts, and you can love what we're pushing with the pornography.' But this guy that invented highways and invented the very microphone I use as a musician, you can't say out loud that this person ever did anything good and I'm done with that. I'm done with the classifications."
"Every human being has something of value that they brought to the table, especially Hitler," added West, who also professed his "love" for the Nazis.
Article content
'I like Hitler': Kanye West doubles down on hate speech on Alex Jones' Infowars show

JIVANI: Kanye West must repent for anti-Semitism

Kanye West insists he isn't losing any money in wake of anti-Semitic slurs
"We must reject those who praise Hitler – a man responsible for the death of millions of Jews and non-Jews in one of the worst periods of human history," said Mostyn. "To idealize Nazism is to worship the worst of human nature. B'nai Brith will continue to advocate for a world free from hate, including the very type West spews."
Dan Panneton, a director at the Friends of Simon Wiesenthal Center for Holocaust Studies ,agrees.
"FSWC is disgusted and horrified by the repugnant statements made by Ye expressing support for Adolf Hitler and explicitly denying the Holocaust, but we are not surprised," he said. "Ye has repeatedly made anti-Semitic, racist, and other hateful statements in recent months, which considering his enormous platform, threatens the safety and well-being of the Jewish and other vulnerable communities."
"(West's) music (is) still carried on all major platforms, Twitter owner Elon Musk allowed him back on the platform, and he was recently given an audience with former President of the United States Donald Trump," but Panneton hopes "his Nazi-worship, Holocaust denial, and affiliation with fascists will put the final nail in his ability to spread such vile hatred."
The damage is done.