A 27-year-old man suspected of shooting another man in Wallaceburg on Sunday was located in Windsor on Monday night.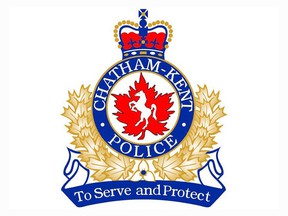 Article content
A man who was wanted in connection with a shooting in Wallaceburg last weekend was found and arrested in Windsor, police say.
Article content
According to the Chatham-Kent Police Service, the suspect, a 27-year-old man with no fixed address, was located in Windsor and taken into custody Monday night.
The suspect faces a charge of attempted murder.
The incident took place Sunday night, shortly after 11 p.m., in the parking lot of an apartment complex on Wallace Street in Wallaceburg.
Chatham-Kent Police said investigators have determined that there was a confrontation between two men who know each other.
As a result, one of the men, a 33-year-old Wallaceburg resident, suffered a gunshot wound.
Police said the injury was serious but not life-threatening. The shooting victim was taken to a Chatham-Kent hospital for treatment and then transferred to a Windsor hospital for further medical care.
Reference-windsorstar.com