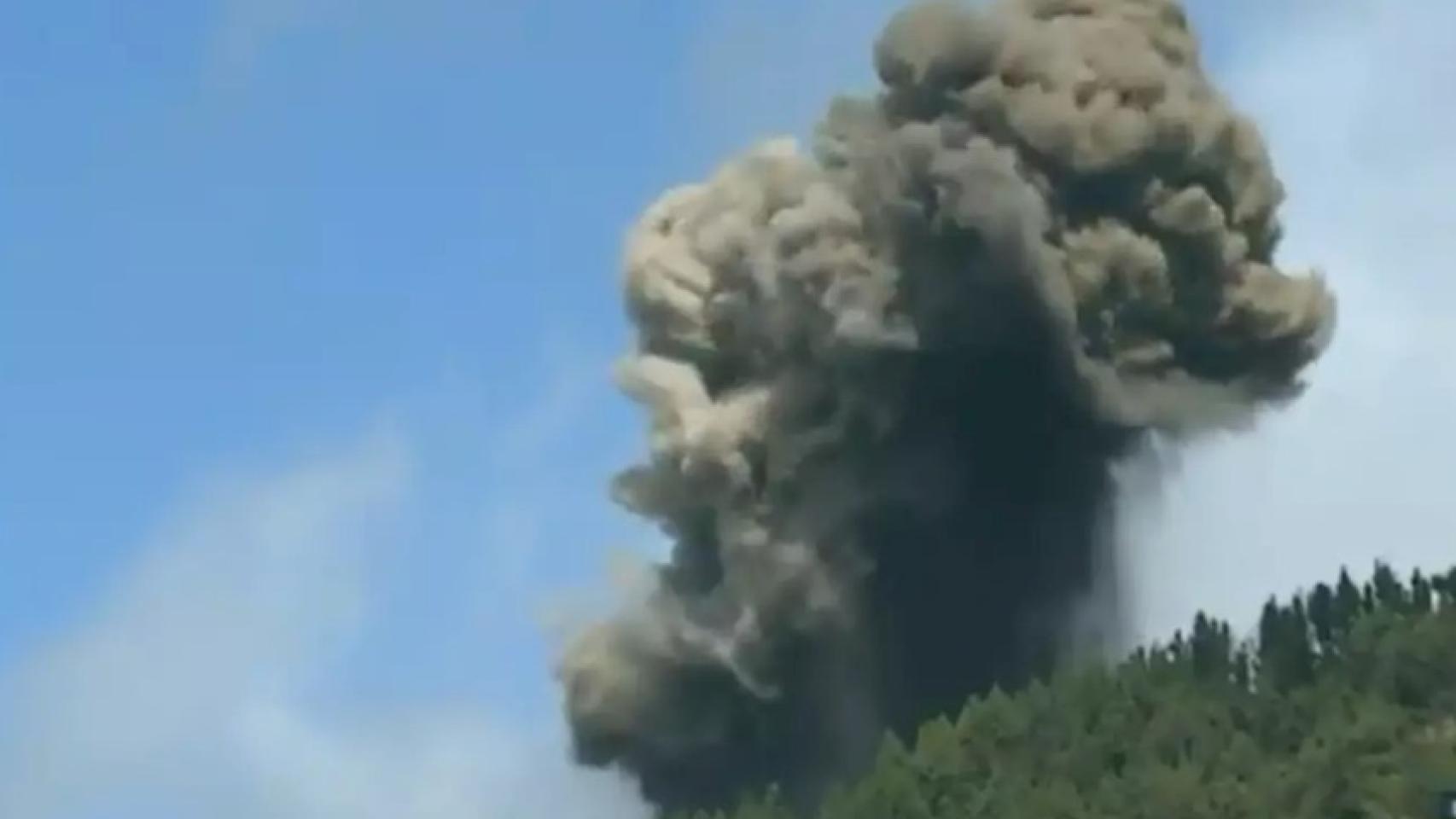 A volcanic eruption started this afternoon, around 3.10 pm, in the area of ​​Cabeza de Vaca, in the municipality of El Paso, on La Palma, just when the seismic activity on the island had reached the maximum since the beginning of the swarm a week ago.
The volcano has at least five mouths, as announced by the president of the Cabildo de La Palma, Mariano Hernandez Zapata, in a recess of the commission of the Volcanic Emergency Plan of the Canary Islands (Pevolca).
Some houses in the settlement are affected by the fire, which has caused 350 people from this municipality have been evacuated. The mayor of El Paso, Sergio Rodríguez, has reported in statements to Efe that the affected homes, which he has not been able to quantify, are located in the upper area of ​​the municipality.
Rodríguez hopes that the bulk of the houses in El Paso will be saved, if there is no new eruptive mouth, as he hopes that the lava will advance along the north side of Montaña Rajada, where there are a small number of houses.
The eruption of the Cumbre Vieja volcano It occurs 50 years after the last one that took place from October 26 to November 18, 1971, and that caused a victim by inhalation of gases.
The first volcanic eruption on La Palma dates back to an unspecified date between 1430-1440, according to the National Geographic Institute (IGN), and occurred at the Tacande volcano or Montaña Quemada de La Palma.
Sánchez suspends his trip to the US and heads to the Canary Islands
The president of the Government, Pedro Sanchez, goes to the Canary Islands before the volcanic eruption on the island of La Palma and postpones his trip to the United States to attend the UN General Assembly in New York, as he himself confirmed through his Twitter account.
Sánchez planned to travel to the American city this Sunday and stay there until September 24 to mark the start of the new session of the UN Assembly, to enhance the role of Spain in the debate on major international affairs and to expose the investment opportunities offered by the country.
Follow the topics that interest you


Reference-www.elespanol.com