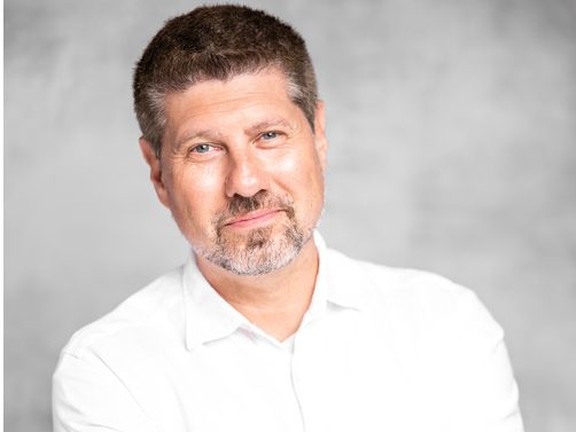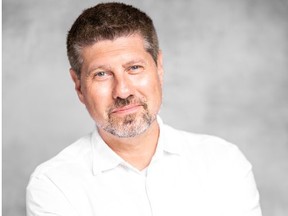 Reviews and recommendations are unbiased and products are independently selected. Postmedia may earn an affiliate commission for purchases made through links on this page.
article content
It is no longer a mystery.
article content
Jack Grinhaus is the new artistic director of Vertigo Theatre, filling the vacancy left when Craig Hall moved to the Taylor Center at Mount Royal University in March. Hall had run the company for nearly a decade.
Grinhaus is no stranger to Calgary, the local theater community, or the mystery genre that has made Vertigo such a beloved and popular theater company.
"This is a true full circle moment for me. When I was six years old, my mother took me to see Agatha Christie's Mousetrap at the Truck Theater in Toronto. I was captivated by the intrigue, the mystery and the suspense," says Grinhaus, who would go on to play Giles, the dutiful husband, in seasons 24 and 25 of The Mousetrap.
He says he loves mystery and thriller genres because "they're great ways to tell exciting stories and I always direct as if I'm a member of the audience. I bring a lot of energy and enthusiasm to everything I do in the theater and I hope that it energizes the people I work with and the audience that comes to see the shows."
article content
Most recently, Grinhaus was the artistic director of Theater Northwest in Prince George for five seasons, where his leadership made it one of the best-known regional theaters in British Columbia.
"I would always visit Calgary two or three times a year and see as much theater as I could, so I get a sense of the scene in Calgary and I love the talent in Calgary, from actors, designers and directors to stage management. I don't feel like a stranger. I consider myself the most Calgarian non-Calgarian you could get."
Grinhaus employed many of the actors he saw on the Calgary stage, including Kate Newby, David Sklar, and Valerie Planche, and counts long-time artistic leaders like Craig Hall, Jamie Dunsdon, Clare Pruess, and Rohit Chokhani.
article content
"Mark Bellamy gave me my first concert in Calgary when he was artistic director of the Lunchbox Theatre. He brought me in to lead the workshop on Neil Fleming's Last Christmas. I have always found Calgary artists to be welcoming, open and talented. I consider it a great honor to work with all of them soon."
Grinhaus will oversee the season that was scripted by Craig Hall and Kathyrn Smith and will direct the remake of the Victorian thriller Gaslight, currently running at the Shaw Festival for Vertigo.
"I'm going to Shaw soon to talk to Johanna Wright, who wrote this version with Patty Jamieson. They are good friends of mine and I will be coming to Calgary at the end of July to host the show."
Grinhaus says his goal as Vertigo's incoming art director is to "build the brand that Calgarians love. Call it world domination, but I want everyone everywhere to know about Vertigo. You have something very special here in Calgary with this company. I'm going to be the biggest cheerleader on Vertigo."
Grinhaus's partner, Lauren Brotman, is an actress and playwright, and he promises that he "will certainly make a significant contribution to this vibrant community."