Opinion: Despite promises of inflation going back to April, the last word is September at the earliest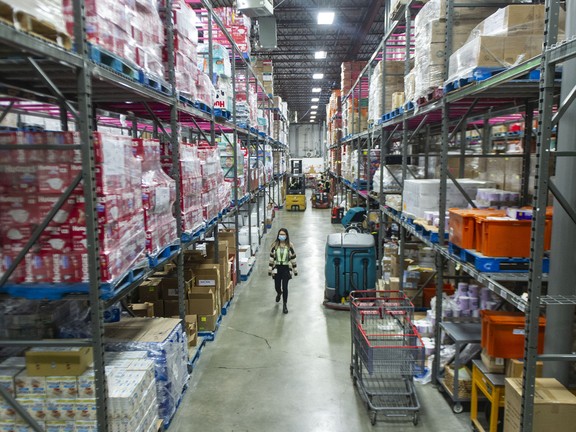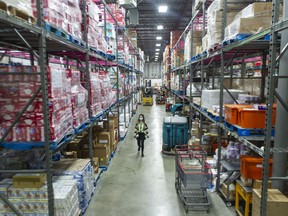 .
VICTORIA — With inflation at its highest level in 40 years, British Columbians are still waiting for the relief Prime Minister John Horgan promised four months ago.
.
It was a long time ago, on April 21, when Horgan announced that Finance Minister Selina Robinson "had been directed by me to discuss efforts to introduce initiatives to help with inflation."
He did not announce details or provide a timetable.
"I don't want to say that we will have something to say in a few weeks, because the questions will start tomorrow," the prime minister told reporters. "But Minister Robinson is busy with this (issue).
"Her responsibility as finance minister is to try to find ways to use the strength of a $70 billion economy to try to make sure we reduce the challenges for British Columbians."
A few days later, Horgan regretted saying even a little bit about the inflation relief plan.
"You know this is the problem with speaking your mind," she told The Vancouver Sun's Katie DeRosa. "You reporters asked me what we are doing. … I said we are working on this, the minister is in charge of it, she has tools at her disposal, and we will have more to say later.
.
"That's a flaw of mine," he continued, "wanting to be genuine and answer a question when it's asked."
Yes, the hard life of a prime minister.
They ask you questions about hot topics like the cost of living and you have to say how the government is doing something about it.
Still, Horgan's statement that "we'll have more to say later" was hard to reconcile with his earlier assertion that Robinson "has been working on it for months."
If you had really been working on easing inflation for months, what was the delay in announcing anything?
Robinson characteristically said as little as possible when asked what was in the works during question period in the legislature.
"Yes, we are concerned about how it is affecting people here in British Columbia," he told the house in late April. "There is concern about rising costs for necessities like food and housing."
.
She "reminded" the chamber that "the federal government and the Bank of Canada have tools to impact inflation directly.
"But we're going to continue to do what we can to help lower costs for British Columbians."
Two weeks later, another angry reporter asked the prime minister again what was being worked on in terms of cost-of-living relief.
Horgan cited the decision to send ICBC $110 rebate checks to help offset rising gas prices.
This was also the press conference where he flippantly encouraged people to "think before you get in the car. … Do you need to make that trip? Is there a way you can do it with a neighbor or someone who is passing by?"
Aside from that horganism, the prime minister said he was "more concerned about the inflationary impacts on other major life-altering products, such as food.
.
"So we are looking at a variety of anti-inflationary measures within the government.
"The cabinet and I have tasked the finance minister to come up with a basket of initiatives because this is not a short-term problem."
"We cannot respond as a government every time there is an inflationary element in the economy, but we have been taking action."
Horgan's promise of a basket of initiatives led to another round of speculation about what they might be.
However, it was in mid-July that reporters got him to speak his mind about the two-and-a-half-month promise again.
This time he suggested relief measures would include a climate action tax credit or some other form of credit for inflation.
The occasion was the Bank of Canada's attempt to stifle inflation with a one percentage point increase in interest rates.
.
Robinson also suggested that action was imminent.
"We have already filed a refund from ICBC," he told reporters on July 13. "There are additional steps that we are considering. And you will hear more about that in a short time."
Three weeks later, Horgan again extended the schedule of measures to alleviate inflation.
"We have a couple of initiatives," he told reporters while confirming that a climate action tax credit was one of them.
"The finance minister is finalizing details in this regard. We are also looking at some Hydro initiatives.
"I suspect early September will be the time you'll hear more about that."
Horgan and Robinson have been on vacation this month.
Perhaps, too, the government does not want to get involved in too many discussions about easing inflation, given the negotiations with public sector workers.
.
Earlier this year, the BCGEU was asking for 5 percent in each of the two years. With inflation now at eight percent, the union is seeking further protection in the form of a cost-of-living adjustment.
It is also worth noting that the government is in a period of transition due to the NDP's five-month leadership race.
Horgan is retiring for health reasons and may not have the same sense of urgency as he did in earlier days. His presumed favourite, David Eby, is out of the cabinet and unable to influence the pace of events within the government.
Whatever the excuse, British Columbians have had to wait four months and counting as inflation squeezes household budgets every day in every way.