The gains have allowed Canada's five largest producers to return more money to shareholders and modestly increase capital spending.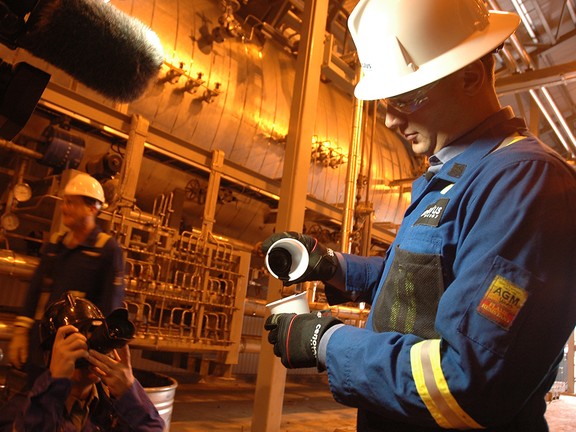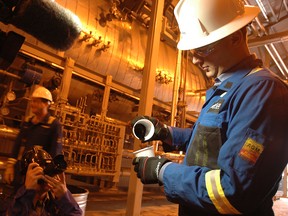 .
More money more problems?
.
That's not the case in the Canadian tar sands today, though rising levels of cash flow and earnings haven't made all outstanding problems simply go away either.
However, more money certainly provides a variety of options for producers to move forward.
Canada's five largest oil sands producers reported a record $12.5 billion in second-quarter profit in recent days, allowing companies to return more money to shareholders and modestly increase capital spending.
"They are cash-generating machines right now," Wood Mackenzie analyst Scott Norlin said on Friday.
"From an earnings standpoint…this is an absolute box office hit."
Suncor Energy posted $4 billion in net profit during the period, while interim CEO Kris Smith pledged during a conference call Friday to focus on improving the integrated producer's safety record and operating performance.
.
On Thursday, the country's largest oil producer, Canadian Natural Resources, reported $3.5 billion in profit, while President Tim McKay spoke out against Ottawa's planned emissions cap for the oil and gas sector.
At the top five oil sands operators, including Cenovus Energy, Imperial Oil and MEG Energy, combined profits rose more than 300 percent from the same quarter in 2021 as oil and gas prices soared over the period. from April to June.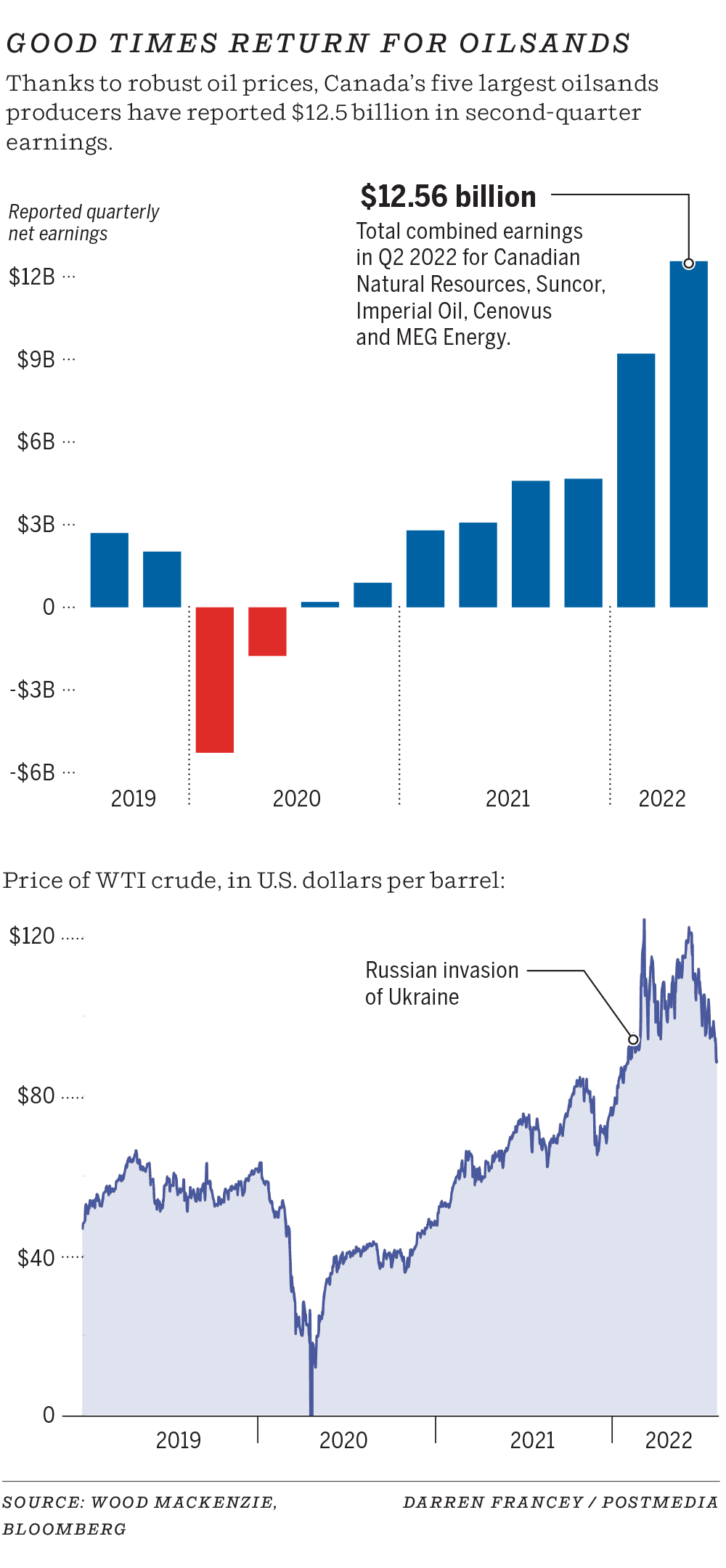 Norlin noted that these producers paid $1.9 billion in dividends during the second quarter and bought back $8.1 billion of their own shares.
Since 2020, companies have spent a combined $46.8 billion on debt payments, dividends and buybacks, according to data from Wood Mackenzie.
.
"This is a wake-up call for people to realize how profitable this business is," said Rafi Tahmazian, senior portfolio manager at Canoe Financial, which owns shares in both Suncor and Canadian Natural Resources.
Oil and gas prices soared this spring following the Russian invasion of Ukraine, although benchmark US crude prices have tumbled in recent days, closing at $89.01 a barrel on Friday.
At Suncor, the integrated producer reported a record $5.3 billion in adjusted funds from operations during the quarter. The company's downstream refining and marketing operations delivered strong results, while Suncor also announced the sale of assets in Norway for $410 million.
Total production averaged 720,000 barrels of oil equivalent (boe) per day in the quarter, although the company lowered its full-year production guidance.
.
It also raised its capex outlook for the year to about $5 billion from $4.7 billion.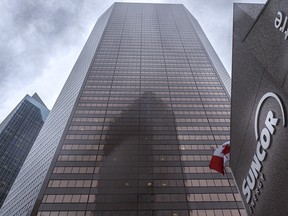 About half the increase was due to inflationary pressures, a common refrain across the sector as labor and equipment costs have soared. The remainder was tied to the restart of the West White Rose project, along with increased spending during maintenance work to improve safety and reliability.
Security is a key issue for Suncor.
According to activist investor Elliott Investment Management, which has a stake in Suncor, there have been 12 employee and contractor deaths since 2014, including the death of a contractor on July 7 at Suncor's tar sands base mine.
The next day, CEO Mark Little resigned from the top job.
.
Kris Smith, previously executive vice president of Suncor's downstream division, was named interim CEO, and the company later accepted Elliott's recommendation to conduct a strategic review that could lead to the sale of its chain of retail sites to Petro-Canada.
"My primary focus is improving Suncor's safety and operational performance," Smith told analysts on Friday's call.
"We are clear about what we need to do to improve our safety performance. We don't need any more diagnosis. But what we have to do is execute."
Suncor is strengthening its risk management systems and will continue to invest in technology to improve safety, such as collision avoidance systems.
"It will take time and money to fix the problem," said Eight Capital analyst Phil Skonick.
.
"They have a long road ahead of them."
Suncor interim CEO's top priority is fixing oil company's poor safety record

Varcoe: Even With Crude Prices Pulling Back, M&A Action Picks Up In Canada's Oilfield With $2.3B Deal

Canadian Natural Resources Announces Special Dividend As Earnings Rise To $3.5 Billion

Upstream growth takes a backseat as oil majors pour billions into buybacks and dividends
At Canadian Natural Resources, the company posted another strong quarter, producing 1.21 million boe per day, up six percent from a year earlier.
Net earnings increased 125 percent to $3.5 billion.
The Calgary-based company joined the ranks of producers announcing special dividends and increased its capital spending for the year by $575 million to $4.9 billion, fueled by inflation but also adding $375 million. for strategic growth opportunities.
.
Canadian Natural raised its production outlook for next year by an additional 40,000 boe a day.
A concern was raised during the company's second-quarter earnings call; McKay questioned the federal government's inbound emissions cap for the Canadian oil and gas sector.
Last month, the Trudeau government began consultations on its commitment to "limit and reduce" greenhouse gas emissions from industry.
The model contained in the federal government plan indicates that total oil patch emissions will fall 42 percent by 2030 (from 2019 levels), requiring large investments in a relatively short time by companies in areas such as carbon capture and storage developments.
Canadian Natural is part of a consortium of tar sands producers working together to reach net-zero emissions by 2050, though Pathways Alliance members are increasingly concerned about the federal cap and meeting interim Ottawa targets, which McKay called too ambitious.
.
In an interview, McKay welcomed an incoming federal tax credit for CCUS projects, but noted that the group has hired engineering and regulatory experts to develop its emissions plans and stressed that the alliance is already "going as fast as we can." .
"The (federal) government, in my opinion, arbitrarily puts a number on a certain date and it would have been better if they had really reviewed all the regulatory and engineering (work) that needs to be done to proceed with these projects," he added.
"It is very difficult to do it in the time they have."
Those goals will be difficult to achieve in less than eight years, but oil sands producers are quickly gaining the financial muscle to tackle a long list of goals.
Chris Varcoe is a columnist for the Calgary Herald.