The Canadian economy is in a strong position today, but it is also "flying too high," Poloz said.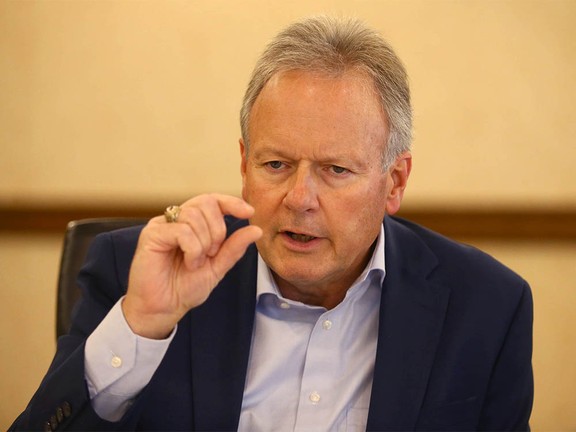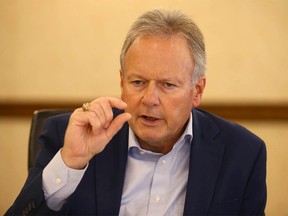 .
Is Canada facing a soft economic landing or a hard recession in the journey ahead?
.
It's a question weighing on the minds of consumers, businessmen and economists as inflation in the country takes off and interest rates soar.
.
As business leaders gather Thursday in Banff for the Global Business Forum, one of the most pressing issues is whether Canada — and Alberta — can avoid a full-blown economic contraction.
"I'm going to say nobody knows," said Stephen Poloz, a former governor of the Bank of Canada.
The discussion comes as central banks mark interest rates higher to cool red-hot prices and seek to keep inflation expectations at bay.
The Canadian economy is in a strong position today, but it is also "flying too high," Poloz told reporters on the sidelines of the conference before speaking at the annual summit.
.
Compare the situation to a pilot who has flown too high and needs to rev up the engines to descend.
"You don't have to land the plane on the ground or crash the plane or any of those things to do that. But there are limitations," she said.
"We know that we are going to have slower growth. The pressures in the labor market will have to disappear; that means excess demand has to flow out of the economy.
"Now, can you go there in a smooth, straight line? Or do you have to dip below and have a downturn on the way? No one knows the answer to that."
The way forward is important for consumers and business operators as interest rates continue to rise around the world.
On Thursday, the Bank of England raised its main rate by half a percentage point to 2.25 percent, its highest level since 2008. The US Federal Reserve raised its main rate by 75 basis points on Wednesday.
.
Many economists expect the Bank of Canada to raise rates again in October, after five hikes in the past seven months have pushed the policy rate to 3.25 percent.
The Bank of Canada, which has an inflation target of two percent, says it could take up to two years for such interest rate increases to take full effect.
Global Business Forum talks about opportunities in a changing global order

'Everything but set in stone': More economists join the chorus predicting a Canadian recession

Bank of Canada raises key interest rate 75 bps to 3.25%

Inflation and worker shortages put increasing pressure on Calgary businesses: survey

Alberta partially reinstates fuel tax next month as NDP calls for longer delay
Poloz, the bank's governor from 2013 to 2020, said it is too early for interest rates to have a widespread impact, though they have cooled housing markets. Higher prices for items like gasoline are already slowing consumer spending.
.
"It is certainly possible that we have what is called a soft landing," he said.
"But I don't even like that as a metaphor, because we're not trying to land. We're just trying to slow down. Behind all of that, if inflation expectations are still pretty well anchored at two percent or so… then it will be easier."
Inflation in Canada rose 7 percent in August from a year earlier, cooling somewhat from July's 7.6 percent jump as pump prices fell.
Since hitting more than $120 a barrel in early June following Russia's invasion of Ukraine, benchmark US crude prices have fallen sharply, settling at $83.49 on Thursday.
At the same time, nearly a million jobs in Canada went unfilled in the second quarter and many companies are facing severe labor shortages.
.
Can the economy engine downshift without stalling?
"It's about a 50-50 chance and maybe with the new (inflation) numbers coming in, it's a little bit higher than that," Ted Mallett, chief economic forecaster for the Conference Board, said in an interview Wednesday. from Canada.
"A recession may or may not happen, but what is pretty certain is that we are in a growth pause for at least the next two or three quarters."
The Royal Bank of Canada has projected that a recession will hit the Canadian economy next year as rising interest rates, high inflation and the ongoing jobs crisis push the country into a "moderate and short-lived" contraction. "in 2023.
As for Alberta, RBC forecasts the province will see economic growth slow to 1.8 percent next year from around five percent in 2022.
.
High oil prices continue to be a positive economic force for Alberta; the provincial government expects a surplus of $13.2 billion for the fiscal year that ends next March.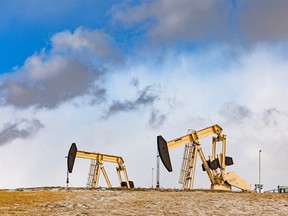 "Alberta is in a good position, quite solid. With that in mind, of course, there are factors at play that will affect all Canadian residents, regardless of where they live," said RBC economist Carrie Freestone.
Another Bank of Canada rate hike of 50 basis points is expected in October, and possibly a smaller hike in December, Alberta Central Chief Economist Charles St-Arnaud said.
He puts the probability of a recession on an equal footing and worries that with high levels of household debt and wages below spending, a "big consumer contraction" could occur.
.
"The Bank of Canada expects a Goldilocks situation where we don't go down too much, but down enough to keep inflation down," he said.
"The question is not whether we get negative quarters of growth, but how far we get into negative territory and for how long."
Business Council of Alberta President Adam Legge, who moderated a conference panel Thursday with Poloz, said the effects of inflation and higher interest rates, labor restrictions and supply chain disruptions are the main concerns of companies planning for 2023.
However, high commodity prices should also help the province weather some of the turbulence ahead.
"Everyone is preparing for an economic slowdown in order to control this inflation," Legge added.
"The world is short of oil and gas and those prices, I hope, will stay high, which will make Alberta's economy hold up better than our other peer provinces."
Chris Varcoe is a columnist for the Calgary Herald.