Veterans Brett Mydske and Logan Schuss are up for grabs for the Desert Dogs but the thinking is that the expansion club will take a pass on trying to bring in unrestricted free agents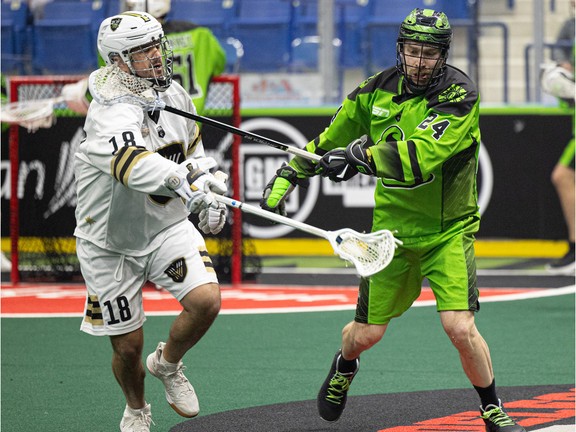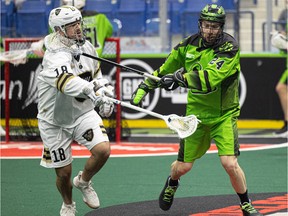 Article content
The Vancouver Warriors have left team captain and top defender Brett Mydske and veteran forward Logan Schuss unprotected for the upcoming Las Vegas Desert Dogs expansion draft but general manager Dan Richardson believes it's a calculated risk.
Article content
The Desert Dogs, who will become the National Lacrosse League's 15th team when they start play next winter, will pick one player from each of the existing clubs on July 7 to help start their team.
Mydske and Schuss are both pending unrestricted free agents. Las Vegas can choose pending UFAs, but they must come to a contract agreement or use their franchise player tag on a newcomer to secure his playing rights prior to the opening of free agency on Aug. 1. If neither happens, the player enters the free agent pool.
Mydske, who's from New Westminster and a Burnaby firefighter by trade, can reject the franchise player tag, since he turns 34 next month. That's the minimum age for a player to be permitted to reject. Schuss, who's 31, is not eligible yet to turn down the tag. He's from Ladner and works as a longshoreman dispatcher.
"I've had veteran players tell me, 'Don't protect me. I'm not going anywhere,'" said Richardson, who wouldn't get into exact names. "That's been very helpful.
"In the end, this is a game of chess. You're trying to figure out the moves that Vegas is trying to make before they make them."
Article content
There were various protected list formats available and Richardson opted to secure five forwards (Keegan Bal, Adam Charalambides, Kyle Killen, Ryan Martel and Mitch Jones), five defenders (Owen Barker, Reid Bowering, Brandon Goodwin, Anthony Kalinich and Taylor Stuart) and one goaltender (Alex Buque).
Martel has spent the least time in Vancouver colors of that group, coming over from the Calgary Roughnecks in a preseason trade and then suiting up for nine games for the 6-12 Warriors this past season. The southpaw had six goals and 15 points.
He's just 24, and was a big-time scorer in the summer time BC Junior A League, including producing 46 goals and 102 points in 17 games for the Langley Thunder in 2019.
Mydske was voted Warrior of the year and defensive player of the year by the club this season. He had two goals and 12 points in 18 games. He signed with Vancouver as a free agent in December 2019 after 10 seasons with the Saskatchewan Rush. He missed the first season with Vancouver due to work commitments.
Article content
Schuss, a left-hander, finished second in Vancouver scoring this past season with 70 points, including 19 goals, in 16 games. Only Bal, who had 99 points, had more points with the Warriors last season.
Schuss had been with the Warriors franchise since 2015, coming over to the Vancouver Stealth from the Minnesota Swarm in a midseason trade that campaign for Johnny Powless. The Vancouver Canucks bought the Stealth in June 2018, moved them from the Langley Events Center to Rogers Arena and gave them a new look and name.
The Warriors, who missed the playoffs for the seventh time in the past eight seasons this year, are on the hunt for a head coach as well after opting against renewing the contract of bench boss Chris Gill earlier this month. Richardson says he's hoping to have an announcement in the coming weeks.
The Desert Dogs, whose ownership group features Wayne Gretzky, Dustin Johnson, Steve Nash and Joe Tsai, will be based out of the Michelob Ultra Arena, a 12,000-seat venue at the Mandalay Bay Resort and Casino.
The NLL had added six teams since the 2018 season.
@SteveEwen