If you make less than $80,000 a year in BC, you can get $9,000 back on an electric car sold for less than $50,000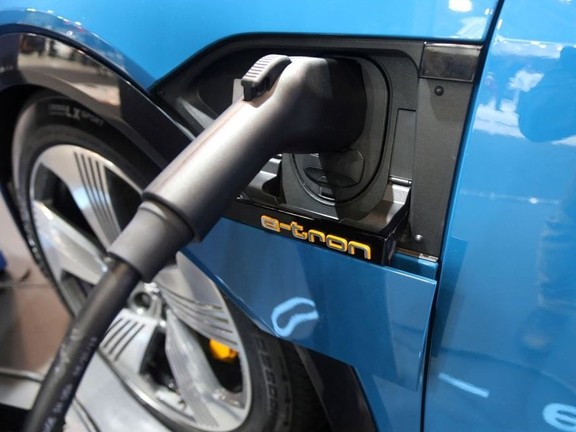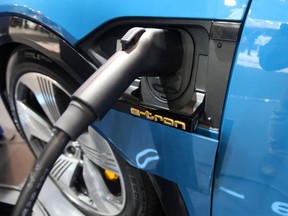 Article content
A Metro Vancouver real estate development company will install dozens of electric vehicle chargers at two of its Vancouver multi-unit projects as part of the federal government's multi-billion dollar efforts to phase out gasoline-burning cars.
Article content
According to the Ministry of Environment and Climate Change, PCI Developments received $280,000 in federal cash to help finance the installation of 75 chargers at a cost of $7,500 per charger, with the company paying the balance.
Article content
Julie Dabrusin, Parliamentary Secretary to the Minister for the Environment and Climate Change, said the funding came from "a new set of digital resources to access funding from federal departments and the Canadian Infrastructure Bank."
Since 2016, the federal government has spent $1 billion in subsidies for the purchase of zero-emission vehicles and their charging and refueling stations, including the $5,000 rebate offered to anyone who purchases a light passenger vehicle zero emissions. A ZEV includes electric and hydrogen vehicles, but consumers are overwhelmingly buying rechargeable electric vehicles.
Article content
So far, the federal government has subsidized the installation of 34,500 zero emission chargers across Canada. However, according to the 2022 federal budget, another $900 million has been allocated for the installation of 50,000 additional electric vehicle chargers by 2027.
The federal Liberal government's goal is for 100 percent of all passenger cars sold to be ZEVs by 2035. It also wants 90 percent of power to be provided by emission-free power sources by 2030, becoming 100 percent cent by 2050. All of these goals could be changed by another federal government.
Dabrusin said an additional $1.7 billion would be spent to extend the zero-emission vehicle purchase program through March 2025, which would include the expansion of eligible vehicles to include ZEV vans, trucks and SUVs.
Article content
PCI Developments spokesman Brad Howard said the company would also install 800 charging stations at its King George Hub development in Surrey.
"In total, the chargers in these three PCI projects represent a shared investment of more than $6 million," Howard said.
The BC government also offers rebates on the purchase of an electric vehicle, but it is subject to proof of income. This means that if the homeowner makes less than $80,000 a year, he or she can get a $4,000 rebate, while someone who makes more than $100,000 a year will get no rebate.
Another limitation of the provincial program is that it will only apply to an electric car sold for less than $55,000.