Valérie Plante was re-elected mayor of Montreal on Sunday, beating her rival Denis Coderre for the second time in a row.
Plante had captured more than 52 percent of the vote as of 11:30 p.m., when he was reporting 88 percent of the polls. Coderre, the one-term mayor Plante toppled in 2017, got about 38 percent of the vote.
Plante campaigned on his leadership record in Montreal during the pandemic and vowed to focus on fighting climate change and building more social housing.
"We have a unique opportunity to accelerate our green transition and position Montreal at the global forefront of the economy of the future," Plante told supporters at a victory party in downtown Montreal.
Plante, who is known for her trademark laugh, said her re-election was proof that Montréal's appreciated her style of government and that "yes, you can run Montreal with a smile."
"Tonight, I am proud to say that I will continue to be the mayor and we will continue to be the team of all Montréal," she said. "You have given us the privilege and honor to be your administration once again and we take this responsibility very seriously, you can count on us to be there, listen to you and represent you all."
In a defiant concession speech, Coderre, a former liberal federal cabinet minister, repeated many of the same themes from his campaign: that Montreal is dirty, dangerous and has lost its influence.
What people are reading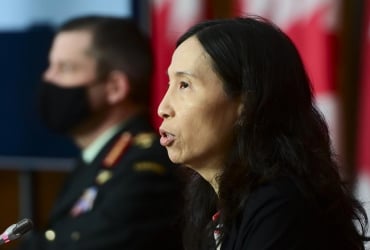 "The result is clear, you win something, you lose something. But I'm very happy to be pushing ideas, I'm very, very happy that no matter what kind of label they tried on me, that I was focusing on ideas and I was focusing on the people, because I love the people, I love Montreal, "Coderre told his fans.
Plante ran a largely positive campaign, though the final days of the race took on a nastier tone, with the top two candidates accusing each other of a lack of integrity. Coderre accused Plante of not caring about victims of sexual assault and Plante attacked Coderre for concealing his businesses.
Plante's margin of victory seems greater than in 2017, when she defeated the then incumbent Coderre, with 51.42% of the votes compared to her 45.66%.
Valérie Plante, re-elected #mayor of #Montreal, defeats Denis Coderre for the second time. #MTLPoli
Plante also appears poised to increase her majority on the Montreal city council, with members of her Projet Montréal party topping 38 of the council's 65 seats.
Balarama Holness, a former CFL player turned lawyer, came in third with 7.29 percent of the vote.
While Montreal saw the incumbent compete against a former mayor, the next four largest cities in Quebec saw their incumbents resign.
In Quebec City, it seems likely that Bruno Marchand will win a close contest with 32.32 percent of the vote and all votes counted.
Several television networks declared Marie-Josée Savard, who had been endorsed by the city's mayor, Régis Labeaume, as the winner early in the evening, only to retract the statement.
Marchand, who led by less than 1,000 votes, is the former United Way director in the region and campaigned on a platform to enhance neighborhood-focused development, the environment and make city management more transparent.
A tram project that had been supported by Labeaume and a tunnel that the provincial government wants to build between the city center and the suburbs were major problems in the second-largest city in the province.
In Laval, the large northern suburb of Montreal, Stéphane Boyer led with 41.4 percent of the vote and almost all the votes counted. Boyer has been described as the "heir" to current Mayor Marc Demers, who was first elected in 2013 and now heads the municipal party founded by Demers.
Plante, the first woman elected mayor of Montreal, was not the only woman to win a major race in the province, women are at the forefront or are elected in three of the five largest cities in the province.
In Gatineau, near Ottawa, France Bélisle, a former journalist who recently headed the regional tourism office, led with 42.8 percent of the vote and almost all the votes counted.
In Longueuil, a large Montreal suburb, Catherine Fournier, a 29-year-old member of the province's legislature, led with more than 60 percent of the vote.
This Canadian Press report was first published on November 7, 2021.
This story was produced with financial assistance from Facebook and the Canadian Press News Fellowship.
Reference-www.nationalobserver.com