The latest batch of 2021 census results provides a picture of the composition of Canadian households.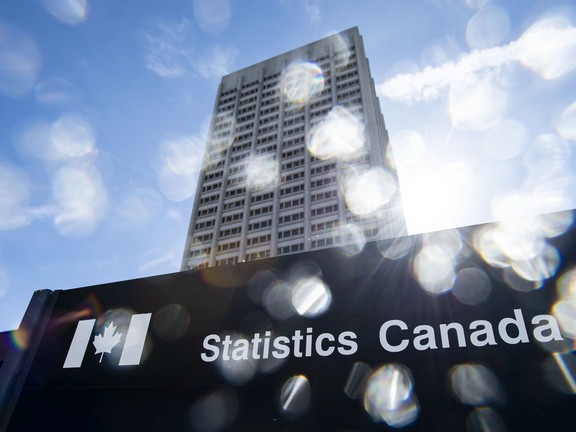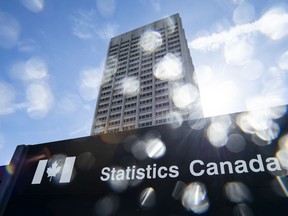 .
Quebec has the highest proportion of people living alone in Canada and the highest number of domestic partners, new 2021 census results show.
.
And while marriage remains the number one type of union nationwide, the number of domestic partners continues to rise, rising 447 percent since 1981.
"Canada is first among the G7 countries in terms of the prevalence of domestic partnerships in 2021," said Laurent Martel, director of Statistics Canada's center for demographics, during a press conference on Wednesday.
"And this is especially due to the situation in Quebec."
Released by Statistics Canada on Wednesday, the latest batch of 2021 census results provides details on the composition of Canadian households and families, as well as their financial situation in light of the COVID-19 pandemic.
According to the data, there are now more people living alone than ever before in Canada, and Quebec remains the province with the highest proportion of them, at 19 percent. By comparison, that number is 12 percent in Ontario and 13 percent in Alberta.
.
The federal agency said there are several factors contributing to the situation in Quebec, such as "lower housing costs, tax refunds for people living alone in certain circumstances, as well as various socio-cultural factors, including increased union instability." .
In general, the data shows that people are more likely to live alone when they reside in the center of large urban centers. The results showed that this is also true in Quebec.
As examples, the agency says nearly half of adults live alone in downtown Trois-Rivières and Saguenay, and similarly high levels were found in Drummondville, Quebec City and Sherbrooke.
At the same time, across the country, people living with roommates now represent the fastest growing type of household, with a total increase of 54 percent since 2001.
.
Asked Wednesday if this points to Canadians trying to find solutions amid rising housing costs, Martel said it's not the first census to show more and more people opting for roommates.
But he agreed that part of the reason is probably strategic.
"Especially as we see roommate households growing fastest in larger urban centers, we can certainly think of it as a strategy to address housing affordability and also cost of living," he said.
Wednesday's release also provides a snapshot of median household income across the country and how it was affected by the early part of the COVID-19 pandemic.
The data shows that two-thirds of Canadian adults received income from some type of pandemic relief program, such as the Canada Emergency Response Benefit (CERB).
.
The average amount people received through the programs in 2020 was $8,000, the agency said.
More broadly, in Quebec, the median after-tax household income was $63,200 in 2020, up 12 percent from 2015. Meanwhile, the prevalence of low-income households in the province was 11.9 percent. hundred.
In terms of family composition, as of 2021, 46 percent of couples in Quebec had children, nearly 43 percent were common-law couples, and 15 percent of two-parent families were stepfamilies.
Transgender or non-binary couples were found to be prevalent in urban centers such as Victoria, Halifax and Fredericton, the agency said, but less so in Quebec.
However, the province recorded the highest proportion of same-sex couples in Canada, at 1.4 percent. That number rises to about six percent in both Quebec City and Montreal.
Wednesday's release from Statistics Canada was the third of seven expected from the 2021 census. Upcoming releases will address linguistic diversity, immigration, and education, among other topics.
Quebec sees part of the Canadian population fall for the eleventh consecutive census

Quebec's demographic weight within Canada continues to erode, according to census