The 'mysterious relationship' between Toni Costa and Ana Patricia Gámez is revealed
Toni Costa will have millions and is Adamari López going to miss them?
Monat is behind the mysterious link between the two celebrities
Two months after Toni Costa and Adamari López announced their separation and after seeing them together by their daughter Alaïa, still without confirming if there is a possibility of reconciliation, the time and mind of the famous dancer seems to be that he was already occupied by another goal: to be businessman and earn millions like Ana Patricia Gámez, and that's thanks to Monat.
Could it be that the Spaniard is ready to start his own company and earn millions of dollars and will Adamari López miss all of that? Toni Costa rebuilds his life after unexpectedly suffered a break in his 10-year relationship with the host of 'Hoy Día'.
Toni Costa is ready to start 'a new life'
Is there a mysterious 'relationship' between Toni Costa and Ana Patricia Gámez, who just retired from television? It could be if at some point they cross paths thanks to the Monat company, created by Venezuelans and that would leave the Mexican company juicy profits, which would even keep her very comfortable financially without television.
Magazine 'People in spanish' realizes that Toni Costa, former Adamari López, is ready to 'aspire to more' and once and for all remove the stigma that people have put on him as 'maintained' since he was with the Puerto Rican, because he becomes as an entrepreneur and thanks to Monat.
Monat is the way Toni Costa would become an entrepreneur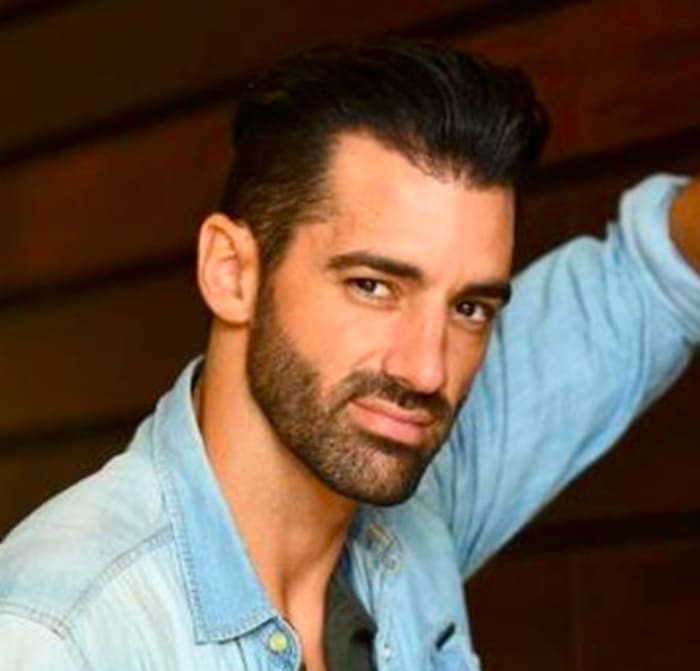 Toni Costa focuses on his work as a businessman to 'shovel' the separation with Adamari López, who according to reports was in charge of providing most of the money when they lived together as a family with his daughter Alaïa and the Spaniard would achieve it with the Monat company .
Ana Patricia Gámez is an ambassador for this company created by Venezuelans and now, Toni Costa will do the same with a headquarters in her native Spain, and her place becomes more relevant within the corporation that is dedicated to selling and shipping various types of products for the people.
Ana Patricia Gámez and the 'mysterious link' with Toni Costa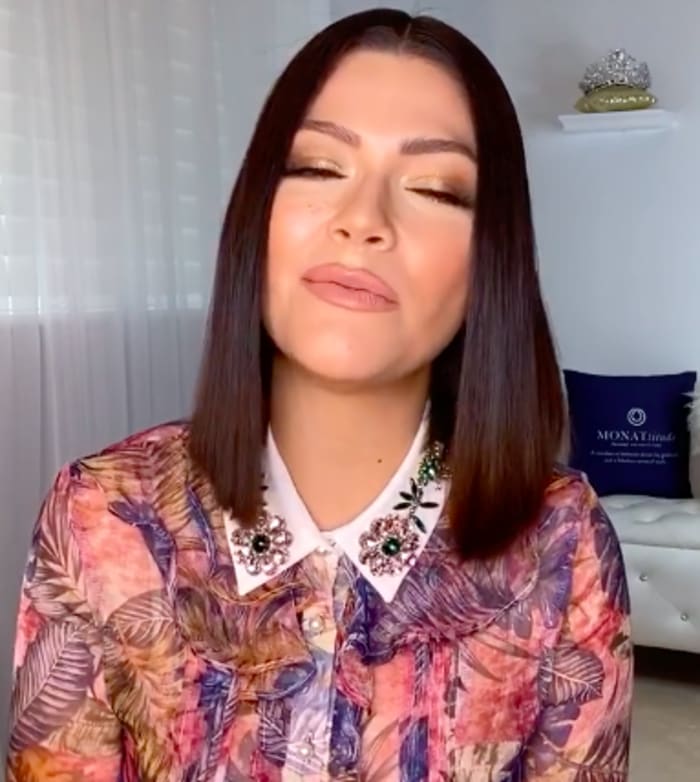 Last year, through her Facebook, Ana Patricia Gámez, recounted her experience in the Monat company, when she was just starting to be an ambassador and finally managed to earn so much money that she even had the 'luxury' of announcing her retirement from television to devote himself to his other activities.
"Monat is a company created by a Latino family, Venezuelan to be exact, as a Latina I feel very proud that they have created such a successful company and above all that they have thought of all those products for people because they are anti-aging products for the skin and hair care, these products do not have chemicals, they are vegan, they do not have sulfates, and those are super important to me because they are health products that we all use every day ", stated Ana Patricia Gámez in the video.
Ana Patricia Gámez and now Adamari López's ex are delighted with the company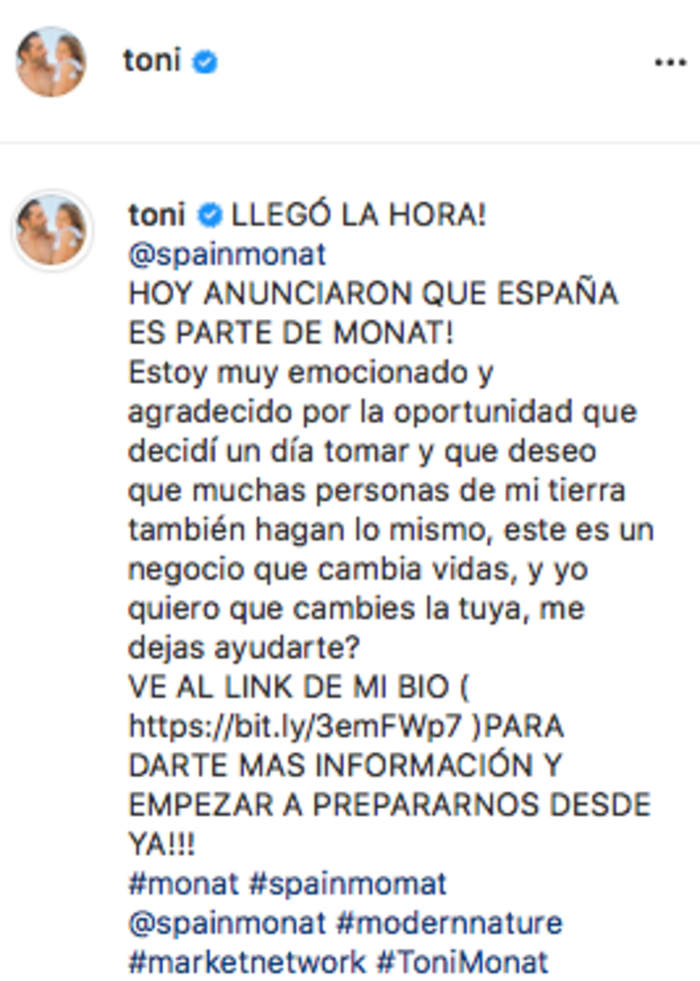 Ana Patricia Gámez was also emphatic that Monat offers a job opportunity for all the people who want it: "It can help you with a marketing network to work from home, to have other income, to leave your routine work or to try something new… ", assured the Mexican.
For his part, Toni Costa wrote a few weeks ago on his Instagram: "THE TIME HAS COME! @spainmonat TODAY THEY ANNOUNCED THAT SPAIN IS PART OF MONAT! I am very excited and grateful for the opportunity that I decided one day to take and I wish that many people from my land will also do the same, this is a business that changes lives, and I want you to change yours, will you let me help you? ", He posted the Spanish.
Toni Costa is ready to earn millions, will Adamari López miss them?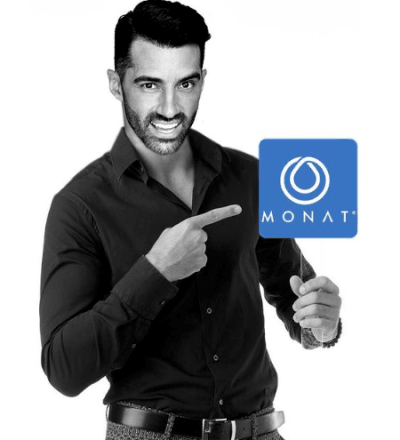 In recent days, Toni Costa shared two Instagram stories from Monat's headquarters in Spain of which he is an ambassador and businessman to generate his own income, as well as supposedly helping people who want the same thing; the first photograph was of the packaging and shipping area of ​​the company's products.
"Visiting the house", was what he wrote, in addition to "It is incredible to see this live … a marvel", while several people could be seen working and ready to deliver boxes of the products they sell; Also in another Instagram story he posed with the Monat team, including the president of the company.
Does Ana Patricia Gámez earn enough not to return to the company?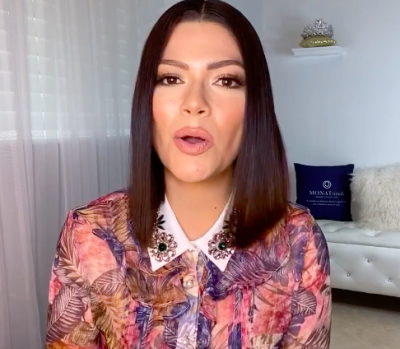 Ana Patricia Gámez said she was very happy to belong to the company: "I have been part of the company since the beginning of the year (2020) and believe me it is true what they say about the good thing about Monat because in addition to paying compensation in 10 different ways, Monat rewards when you reach a certain rank, with a truck, a Cadillac, with prizes such as trips three times a year and an infinity of things, "said the Mexican.
Among one of the things that is said about the Mexican after her retirement, is that she has several activities in addition to Monat, since she participated in the Urban Menu channel with Pork is flavor, the sponsorship that the host has with General Milks when promoting the brand of Nestlé's Lucky Charms cereal, and also with the Mexican multinational company Bimbo, this could be a very valid reason for her not to worry so much if she strayed a bit from artistic life. HERE YOU CAN SEE THE VIDEO OF SHE TALKING ABOUT MONAT
Toni Costa and his other works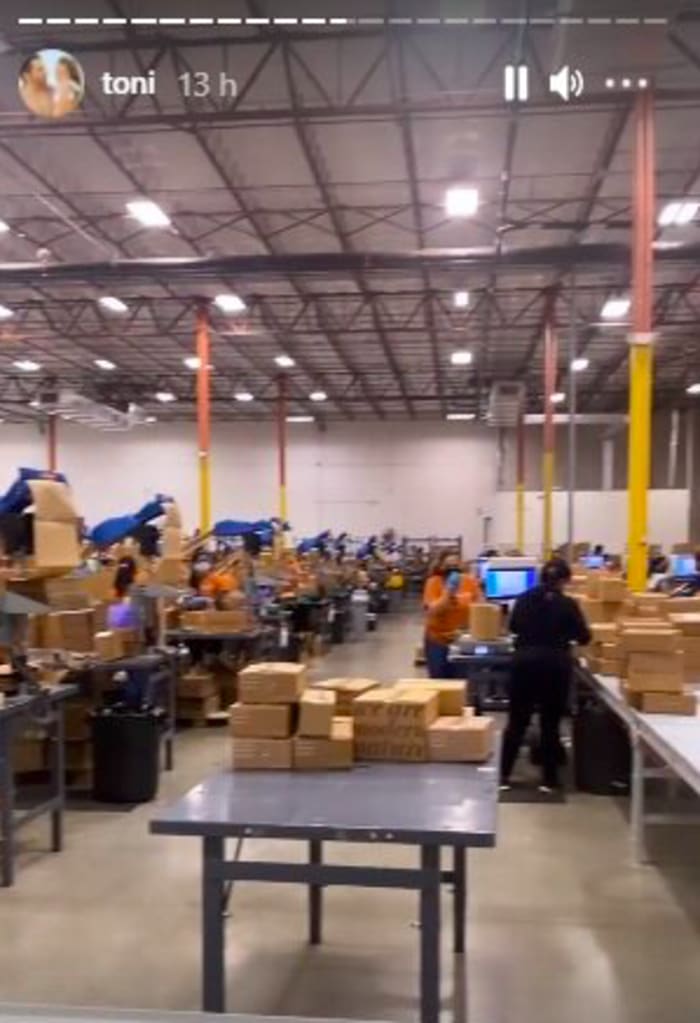 Toni Costa, were you ready for a new job and stop having the money that Adamari López supposedly gave you? A few days after announcing his separation, now the Spanish dancer not only reappeared playing golf very relaxed with friends, but now a new video suggests that will I stop dancing?
And it is that while Adamari López went on a trip with Alaïa and some friends this weekend, the Spanish dancer spent an afternoon playing golf very relaxed, forgetting about the chili peppers and the speculations of why the separation of the couple, however He was present again with an unexpected video.
The Spanish dancer focuses on being an entrepreneur for Monat and other brands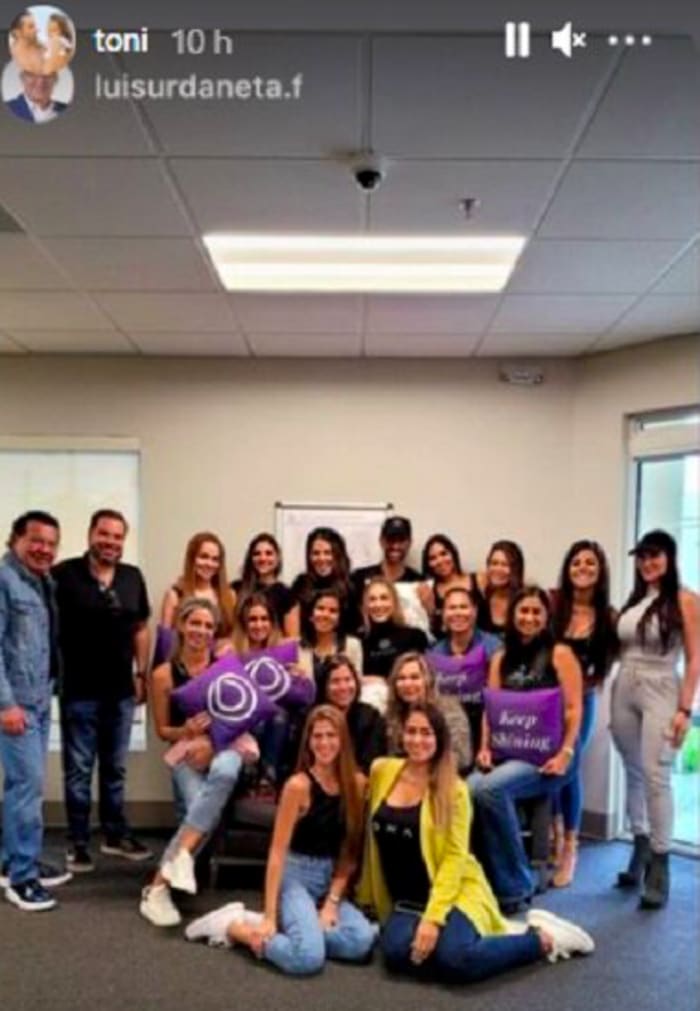 The latest Instagram posts by Toni Costa show a lot the attitude she has towards the separation with Adamari López and while she was in a relationship with the Puerto Rican for 10 years, she remained under the shadow that she was in charge of supporting the home of the relationship, however, did he prepare for when she was missing him?
Toni Costa met the Puerto Rican in the dance contest of a popular television network and as a result of the connection they began a love relationship that led to his daughter Alaïa, but people always doubted whether the host of 'Hoy Día' would be capable of having a man with a 'lesser' occupation than hers, as he was a Zumba teacher.
Ana Patricia Gámez and Toni Costa look for other alternatives to earn money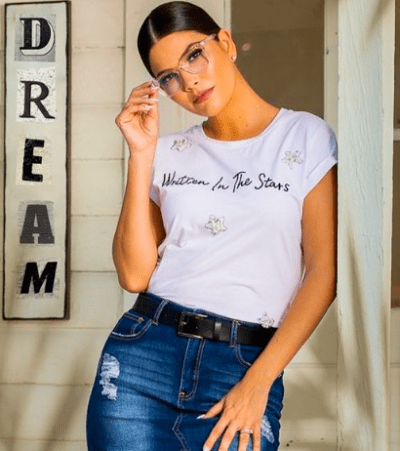 One of the most recent videos of Toni Costa, who incidentally still has as a profile photo one with Adamari López and her daughter Alaïa, points out that with her Zumba dance classes she will not get enough money because now she promotes a new service and let his followers know:
"Hello family! I have a question…. Who does not like to enjoy the cinema at home? I love it! And even more since I have @flixlatino, I recommend the #Malaka series, it has me like this! It will leave you glued to the tv !!!!!! ", he wrote in the description of the video, in which he premieres his new look.
Promote other products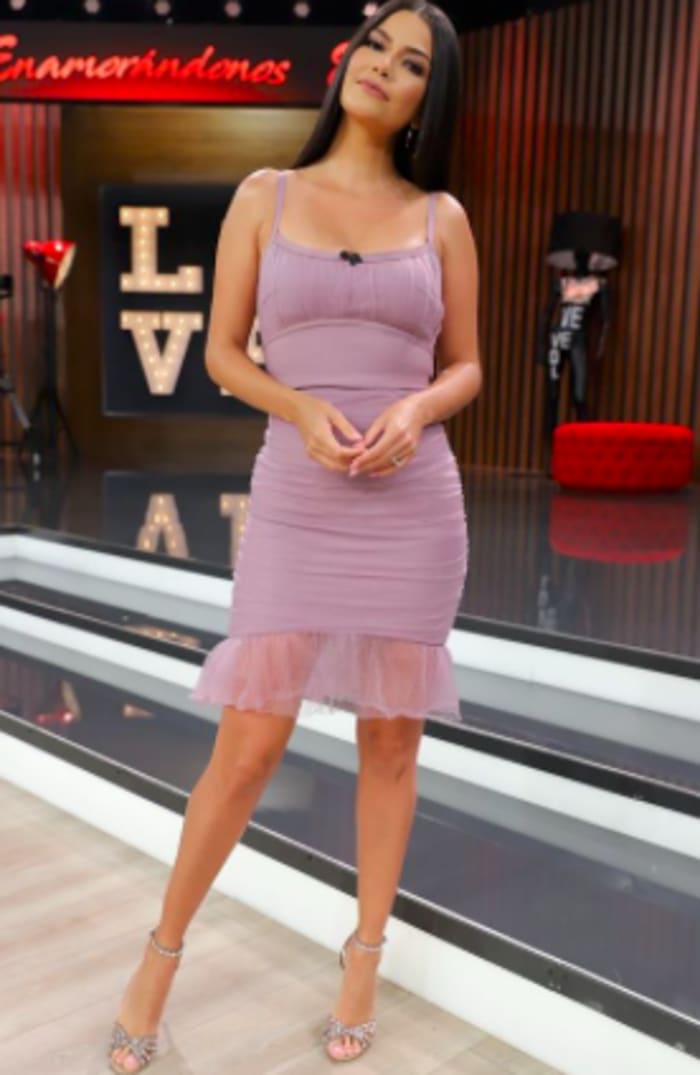 "Hello family, how are you? Well, I have to tell you a secret, and that is that I love home theater, from movies, documentaries, series, whatever, and whenever I have time, I take advantage of the best application in Spanish, 'Latin Flix' in case you don't know, you can have it on your phone, on your tablet, on your computer to be able to enjoy it directly on television… ", said Toni Costa with shorter hair and in front of a television.
And very excited about his 'new job', Toni Costa recommended the series: "as for example I am now watching 'Malaka', a super incredible series filmed in Spain, with disappearances and it has a great suspense and I imagine you will wonder how You can get this great platform, then attention, go to Flix latino.com and you can download the application for Android and Apple, without contracts, without commitments and with an incredible price, 2.99 a month, and what's more, you have a totally free week. I'm going to continue here attached to Flix Latino and my favorite series Malaka ", ended the video of Toni Costa. Some images of this note come from the following video


mundohispanico.com
The Canadian News
Canada's largets news curation site with over 20+ agency partners