An adviser to Ukraine's presidential office says Russian forces are attacking a steel plant that is the last bastion of defense for Ukrainian forces in the strategic port city of Mariupol.
Oleksiy Arestovich, adviser to the head of Ukraine's presidential office, said during a briefing on Saturday that Russian forces had resumed air strikes on the Azovstal steel plant and were trying to storm it.
"The enemy is trying to completely suppress the resistance of the Mariupol defenders in the Azovstal area," Arestovich said.
Arestovich's statement came two days after Russian Defense Minister Sergei Shoigu informed President Vladimir Putin that all of Mariupol, with the exception of Azovstal, had been "liberated" by the Russians.
Putin ordered the Russian military not to storm the plant and instead blockade it in an apparent attempt to quell the remaining pocket of resistance there.
Ukrainian officials have estimated that around 2,000 of their troops are inside the plant, along with around 1,000 refugees in the facility's underground tunnels.
Arestovich said Ukrainian fighters were still holding on despite renewed attacks and were trying to counter them.
Women and children are said to be holding out in the underground bunkers of the steel complex. In a video released by Ukraine's Azov Battalion on Saturday, they said they wanted to return home to their families.
The video showed women wearing Azovstal's uniform design, which Reuters verified, matched the file footage. Reuters was unable to independently verify where or when the video was recorded.
Mariupol has been largely reduced to smoldering rubble by weeks of shelling, and Russian state television showed the flag of pro-Moscow Donetsk separatists raised on what it said was the city's highest point, its television tower. He also showed what he said was the main building of the Azovstal steel plant on fire.
SEE | Russia rejects ceasefire in Ukraine, civilians bear war wounds:
WARNING: This video contains graphic images | Ukrainian President Volodymyr Zelensky says Russia has rejected a proposal for an Easter truce in the war that has killed thousands of civilians and left many others with mortal injuries. 2:40
Under cover of darkness, Ukrainian forces have managed to deliver weapons to the besieged steel mill via helicopter, said Oleksiy Danilov, secretary of Ukraine's National Security and Defense Council.
Meanwhile, Russian troops continue to fight for full control of the Donetsk and Luhansk regions that make up the Donbas in eastern Ukraine. They seek to secure "a land route between these territories and occupied Crimea" by removing the last pocket of Ukrainian resistance in Mariupol, Ukraine's General Staff said in its morning update.
Ukrainian forces in the past 24 hours repelled eight Russian attacks in the two regions, destroying nine tanks, 18 armored units and 13 vehicles, a tanker truck and three artillery systems, the General Staff said.
"Russian occupier units are regrouping. The Russian enemy continues to launch missile and bomb attacks against military and civilian infrastructure," the General Staff said on its Facebook page.
'Not all survived'
Lugansk Governor Serhiy Haidai said on Saturday that two people had been killed by Russian shelling in the city of Popasna.
"In addition to the fact that street fighting continues in the city for several weeks, the Russian army is constantly shooting at multi-storey residential buildings and private houses," Haidai wrote on the Instagram messaging app. "Just yesterday, local residents withstood five enemy artillery attacks. Not all of them survived."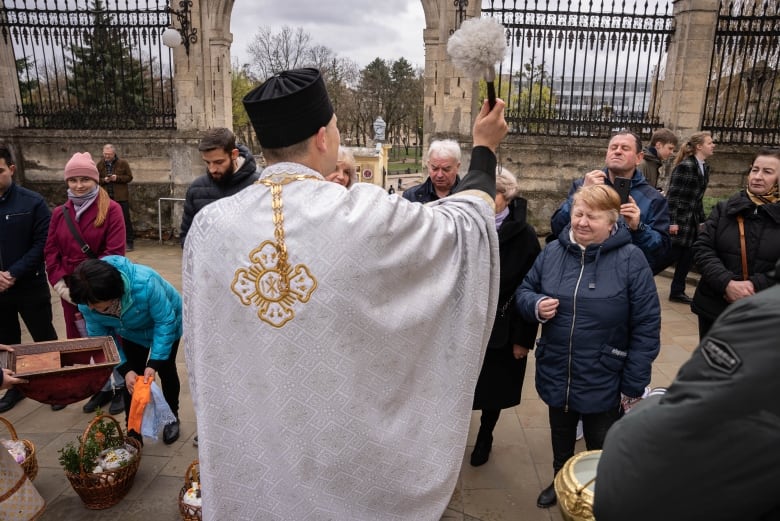 Britain's Defense Ministry said that despite their increased activity, "Russian forces have made no major gains in the past 24 hours as Ukrainian counterattacks continue to hamper efforts."
Russia has yet to establish air or sea control due to Ukrainian resistance, and despite the Russian president's declaration of victory in Mariupol, "heavy fighting continues, thwarting Russian attempts to capture the city, further slows their desired advance into Donbass." ", the Ministry of Defense said.
Overall, the Kremlin has sent more than 100,000 soldiers and mercenaries from Syria and Libya to the fighting in Ukraine and is deploying more forces to the country every day, Danilov said.
"We have a difficult situation, but our army is defending our state," he said.
The second apparent mass grave is seen
The latest satellite photos from Maxar Technologies revealed what appeared to be a second mass grave near Mariupol. The site at a cemetery in the town of Vynohradne has several newly dug parallel trenches measuring about 40 meters long, Maxar said in a statement.
A day earlier, Maxar posted photos of what appeared to be rows and rows of more than 200 freshly dug mass graves next to a cemetery in the town of Manhush, outside Mariupol. That prompted Ukrainian accusations that the Russians are trying to cover up the killing of civilians in the city.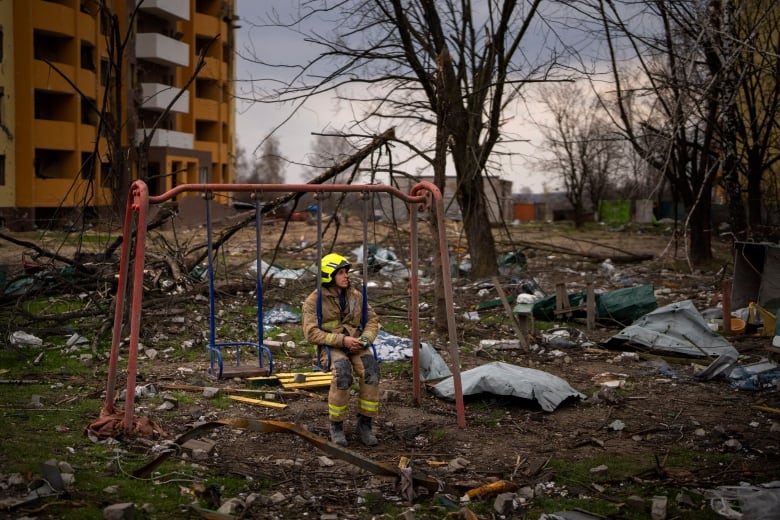 "This again confirms that the occupiers organize the collection, burial and cremation of dead residents in all districts of the city," Petro Andryushchenko, adviser to the mayor of Mariupol, said on the Telegram messaging app.
Ukrainians estimated that the graves seen in photos released Thursday could contain 9,000 bodies. The Kremlin did not respond to satellite images.
More than 100,000 people, out of a population of about 430,000 before the war, are believed to be trapped in Mariupol with little food, water or heating, and more than 20,000 civilians have been killed in the nearly two-month siege, according to reports. Ukrainian authorities.
Most attempts to evacuate civilians from the city have failed due to what the Ukrainians said was continued Russian shelling.
Missile attack in Odessa
West of Mariupol and the Sea of ​​Azov, a missile attack killed at least five people and wounded 18 others in the Black Sea port of Odessa on Saturday, the president's chief of staff Andriy Yermak said in a statement. online publication.
Ukraine's southern air command said two missiles hit a military facility and two residential buildings in Odessa.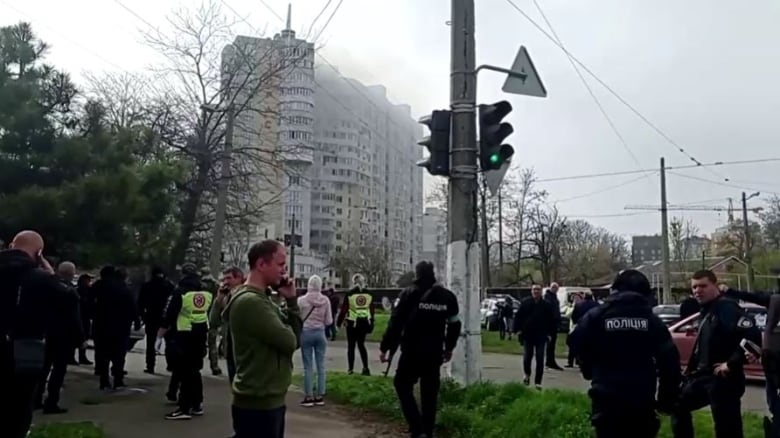 Smoke billowed from one of the residential buildings which was hit as emergency services could be seen rushing to the scene.
The last big strike in or near Odessa was in early April. Russia has denied targeting civilians in what it calls its "special military operation," which began on February 24.


Reference-www.cbc.ca
The Canadian News
Canada's largets news curation site with over 20+ agency partners