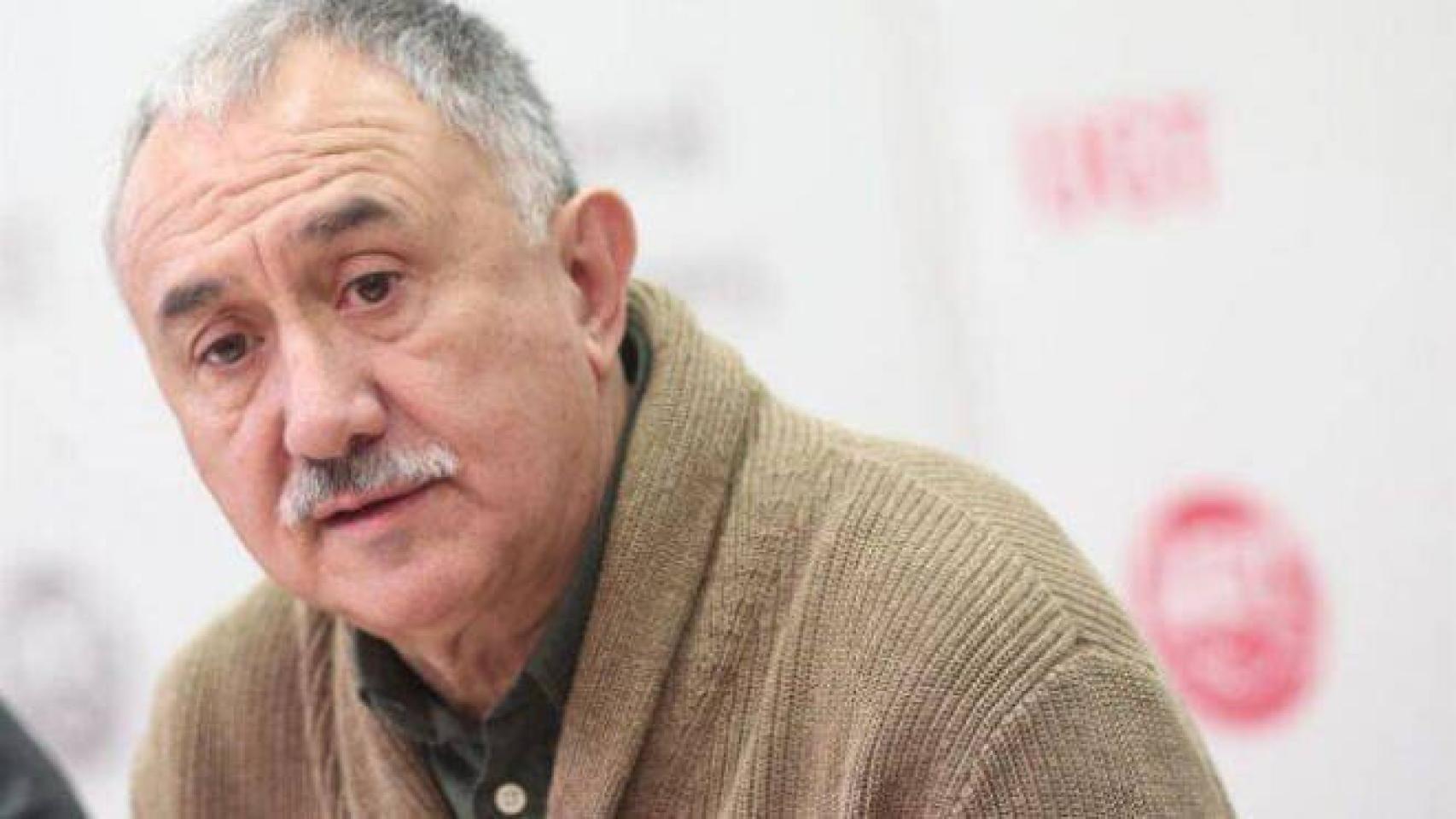 The Secretary General of UGT, Pepe Álvarez, has recognized this Tuesday that the increase in the minimum interprofessional wage (SMI) by 15 euros that they have agreed with the Government for the period September-December 2021 is "shit" and "misery" and has warned the Executive that or what it rises to 1,000 euros per month from 2022, or the UGT will not sign any more social agreements.
"You have to tell the truth. The 15 euros are a pittance in a country that has an inflation of 3%. But we have thought that a signature of 15 euros for four months with a public commitment, not written but public, of the Government that this line is going to be followed (to reach 60% of the average salary in 2023). But I will be very clear: either on January 1, 2022 the SMI is at 1,000 euros or the Government has to be aware of that at least with the UGT the pacts are over, "he warned.
Álvarez, in statements to RNE collected by Europa Press, has indicated that he has supported the rise of 15 euros, but he has also done so with the "uneasiness" of not having been able to achieve an increase highest for the last four months of 2021.
The union leader has affirmed that this demand to reach 1,000 euros per month on January 1, 2022 will be part of each and every one of the union's actions. "If it is possible and the pandemic allows it, we will begin a process of mobilizations so that it is known that this is the path that we are going to follow," he added.
Álvarez has also indicated that "he is not going to get carried away" by the internal problems of the Government. "It seems that 15 euros is a lot and 15 euros, speaking badly and soon, it sucks," he acknowledged.
"It is not a gift"
The union leader believes that the Government "has been absolutely overwhelmed by union, social and pressure within the Government itself and has had to give in" with the rise in the SMI. "But no one here gives anything away. Let people not believe that this has been a gift. It is a job that we have been doing for months. I call people not to let their guard down. To have the 1,000 euros you have to start working now ", has added.
Álvarez pointed out that, with the rise in the SMI, "surely some processes will be automated", which can reduce employment on the one hand, but at the same time jobs will be created so that these automation processes can be produced.
"The rise in the SMI is helping to consolidate economic growth because the people who are going to charge those 15 euros more per month are sure to invest it in paying their peremptory needs, in buying food or items to wear, and that by itself stretches the economy, "he concluded.
Follow the topics that interest you
Reference-www.elespanol.com