Dr. Kai Chan has launched a website called CoSphere to help people connect with others and learn how to take action for a sustainable future.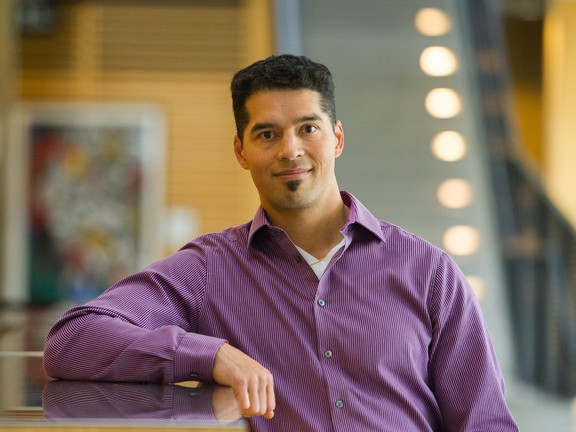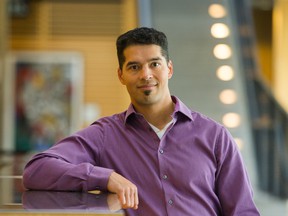 Article content
Hearing that "transformative change" is required to address the world's climate and ecological crises can feel overwhelming.
Article content
That's one of the reasons why UBC professor Dr. Kai Chan and his team at the university created CoSphere, a new online social media hub where people can connect and learn how to take action for a sustainable future. Chan and his team are launching the new site on Monday.
Users can create accounts, post topics of discussion in a forum, and learn about what steps they can take as an individual or collectively to create meaningful change. It offers explainers on complex issues and posts upcoming climate action events.
One of the first topics up — Earth Overshoot Day, which this year for North America falls on Sunday. It's the date each year when North Americans have already consumed the world's share of Earth's renewable resources for the entire year.
Article content
To address this overshoot, many assume they need to do more to reduce their environmental footprint, but it's more than that, said Chan.
"That narrative is a distraction from what's really needed," he said, which is an unprecedented collaboration to change economic and societal norms.
So, for example, a polluting lifestyle has been normalized—think single-use throwaway culture or economic growth as a marker for progress despite the environmental cost.
"Often we think about what we can do as a consumer or a concerned citizen, like composting and recycling or not using plastic bags or buying an electric vehicle, but that's really expensive," said Chan, a professor at the Institute for Resources, Environment and Sustainability at UBC.
Article content
"Transformative social change really takes way more than those private actions…and when you change social norms and put pressure on the system to change in particular ways. That's when you have power."
Chan was riding his bike into UBC one day when he came up with the idea for CoSphere (Co representing community and sphere the planet.)
He didn't want to just create a website with a one directional flow of information, but rather a place where people could connect with one another and share ideas about how to tackle some of the changes needed, like how to address the problem of overconsumption .
"We're buying so many things we don't need, and then that requires that we can buy those things cheaply. And so there's downward pressure on the price of goods which translates to a continuation of slave labor and sweatshops," he said.
"So all across the board, those norms can change and when they change it'll be really good for both people and nature."
As the hub evolves, Chan hopes to have more interactive elements such as AMAs and webinars. He would also like to develop programs that can be used in schools.
The need for a system change was outlined in a 2019 intergovernmental report called the IPBES Global Assessment, which found that up to a million species are at risk of extinction. Chan said that even though 132 countries agreed to transformative change was necessary, little has been done to initiate that system change.