In my last inauguration speech, I promised to make the Community of Madrid the greenest, cleanest and freest region in Europe. Reducing CO₂ emissions in cities is one of the greatest environmental, economic and social challenges facing European regions in the coming years.
From the Community of Madrid we will continue to put all the tools that are within our reach to protect our nature and improve air quality. We have not stopped to date.
CO₂ emissions in the autonomous community have been reduced by 20% and this because we have been working in this line. Over the last 6 years we have allocated close to 300 million euros, which is equivalent to 140,000 euros a day, to conserve our natural spaces, which are essential for capturing CO₂.
But also to start up wastewater regeneration systems and to improve the collection and treatment of domestic waste.
We have awarded grants for reduce greenhouse gas emissions in the residential sector or for the energy renovation of homes. And others related to transportation with incentives for the acquisition of electric vehicles or alternative energies to conventional fuels.
What's more, we have planted 450,000 trees in the region, an amount that allows absorbing the annual emissions of more than 30,000 vehicles.
We will continue to promote a green economy to implement a reformist and incentivizing environmental model, with real projects that improve the environment, generate economic activity and increase the quality of life of the people of Madrid.
Decarbonisation to reduce direct emissions, increase energy efficiency and favor research and innovation
A model that reduces the consumption of fossil fuels and is committed to generating energy with renewable sources or without emissions, as well as the good use of natural resources, the efficient management of the mountains, the improvement of the competitiveness of the Madrid countryside or the innovation in new waste treatment plants, as we are already doing.
Aligned with the objectives set by the Green Pact of the European Union, we have already drawn up a roadmap towards a carbon neutral region with four strategic objectives and 42 measures or action programs that will lead us towards the regional Plan for Decarbonization and against Climate Change.
Four objectives that go through reducing direct emissions, increasing energy efficiency, and, finally, favoring research and innovation in new technologies to promote decarbonisation.
Decarbonisation is part of our strategy to maintain leadership of the Madrid economy, contribute to the stabilization of energy prices and increase the attractiveness of Madrid's investors. If we can make it effective, we will not only improve air quality, but also we will reduce costs in the face of new climate scenarios adverse.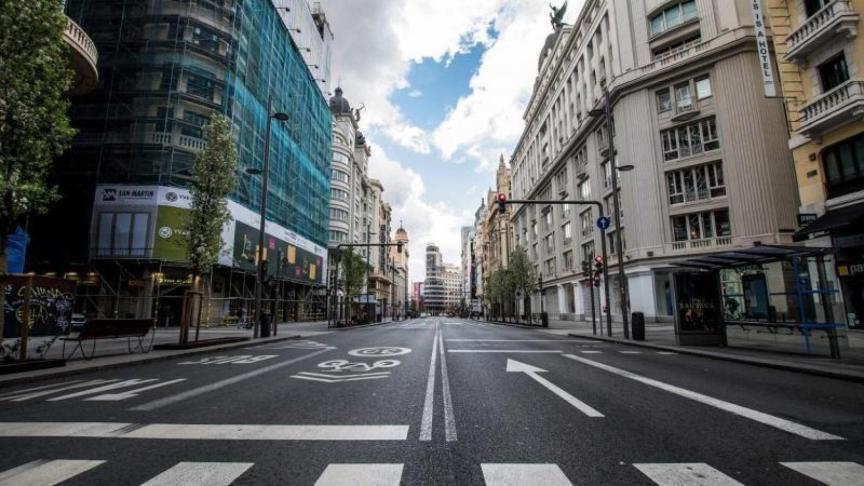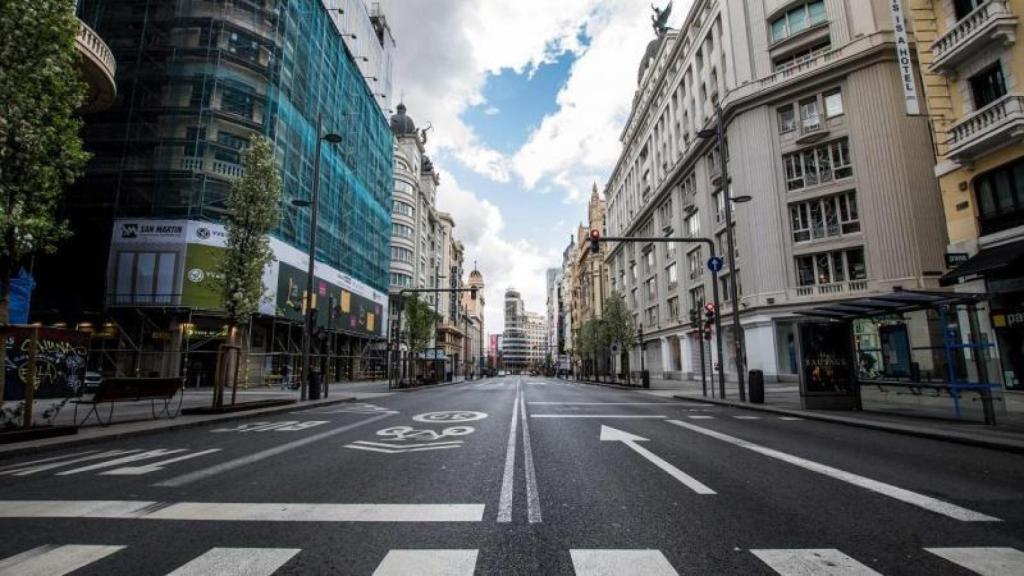 The first of the four strategic objectives on our roadmap coincides with one of our main challenges: reducing direct emissions. Despite the fact that Madrid is the autonomous community that produces the least emissions per inhabitant in Spain, we have two key sectors that produce 84% of direct emissions such as transportation and residential.
For this reason, the path we have set for ourselves is to act mainly in these two areas.
In the transport sector – which produces more than half of our direct emissions – we are implementing a sustainable mobility model. We are already leading the deployment of the electric vehicle: in the Community of Madrid around 45% of those in all of Spain are enrolled.
And we will follow that line through the launch of new electrolineras. The first of them will start operating at the end of the year in Pozuelo de Alarcón and we have already identified five plots of public land to be able to install these infrastructures.
In addition, we have grants to promote personal mobility with zero emissions and we have been the first autonomy to implement environmental bonds worth 1,200 euros to each Madrilenian who takes his old car to scrap.
We have also been one of the first regions in activate the MOVES III plan incentives for electric mobility. In just one month, more than 1,248 individuals and companies have signed up.
In the transport sector, which produces more than half of our direct emissions, we are implementing a sustainable mobility model
We will also act on the residential sector, which produces 32% of emissions, promoting programs for the energy rehabilitation of buildings, favoring the reduction of heating systems in buildings and digitizing them to promote energy savings.
We will also promote self-consumption, promoting the installation of photovoltaic panels in public buildings, as well as in private homes or neighborhood communities. With them, in addition, they will see their electricity bill reduced now that their cost has increased.
All this will be accompanied by a regulatory simplification and elimination of bureaucratic obstacles that will help us to be more competitive to attract the best projects for fight climate change and to achieve our goal, which is none other than to be the greenest and freest region in Europe.
Follow the topics that interest you