Tourism GDP grew in seasonally adjusted figures by 9.2% during the second quarter of the year, in relation to the previous period, after a fall of 1.4% in the same reference was observed in the first three months of 2021 (the services component rose by 9.5% and that of goods 8.1% in the same period), according to the National Institute of Statistics and Geography (INEGI).
Meanwhile, domestic tourism consumption grew 8.5% in the second quarter of this year compared to the immediately previous quarter and, disaggregated, inbound tourism grew 56.5% and domestic tourism rose 3.2% in the quarter .
In addition, in its annual comparison, tourism GDP grew 52.2%, after five consecutive quarters with negative signs, according to the institute.
Regarding the indicators, the director of the Center for Research and Tourist Competitiveness (Cicotur) Anáhuac, Francisco Madrid, considered that the annual growth is atypical because during the second quarter of last year Mexico was at the worst moment of the pandemic and the collapse of the GDP tourism was 47.2% compared to the same period of 2019.
"To make an adequate comparison, we must refer to the second quarter of 2019, where a 19.5% drop can be seen, which remains deep despite the fact that a recovery was seen," he said.
In annual comparison, the 52.2% increase in GDP was the consequence of increases of 57.6% in goods and 51.3% in services. While domestic tourism consumption grew 62.1% year-on-year, with an increase of 645.9% in the receptive component and 41.1% in the domestic one.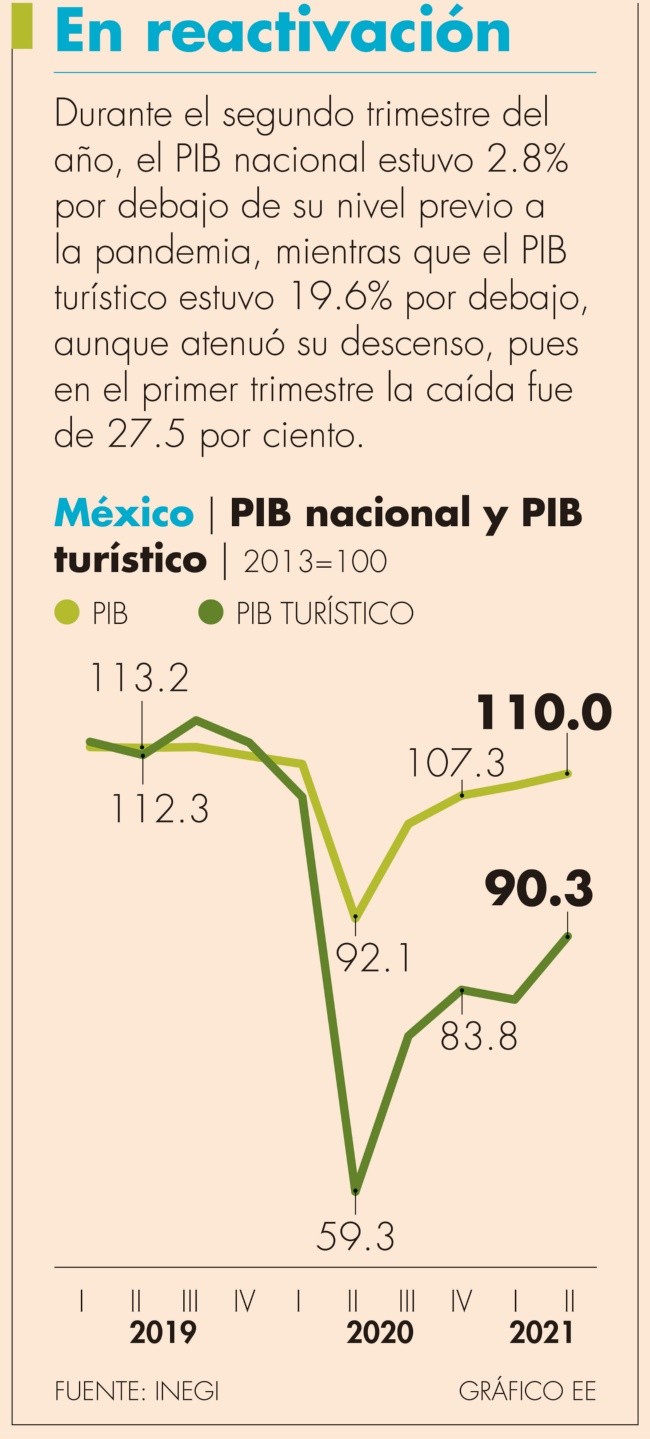 Reference-www.eleconomista.com.mx