Toronto's largest school board says that while it continues to strongly encourage mask-wearing indoors, the public health measure will remain a personal choice.
The Toronto District School Board (TDSB) updated its masking policy on Wednesday, acknowledging that the province is in the sixth wave of COVID-19, which has subsequently led to an "uptick in cases" throughout city-based schools.
The TDSB, however, won't reintroduce a mask mandate at this time.
"As you know, public health officials have confirmed that Ontario is currently in the sixth wave of COVID-19. Cases of COVID-19 are up across the province, and you may have noticed an uptick in cases through our COVID-19 notification letters, which now provide the whole school community with a snapshot of cases at their school," wrote TDSB directors, including the Director of Education, Colleen Russell-Rawlins.
"…While the TDSB takes its direction from the province, which does not require masks, given the increase in COVID-19 cases and the high number of absences, we as a system are asking that all staff and students please wear a well-fitting mask when indoors in schools to limit the spread of COVID-19 and help minimize disruption from COVID-related absences. To be clear, this remains a personal decision."
---
Related stories:
Sick children are flooding Ontario emergency rooms with COVID-like symptoms in 'dramatic increase'

GTA doctors sound alarm, urge province to reinforce COVID public health measures
---
The update follows a decision from the Ottawa school board after officials voted to, once again, make masks a requirement for students and staff despite the province's decision to end the mask mandate in March. A motion was brought before the Ottawa-Carleton District School Board (OCDSB) late Tuesday for masks to be required for staff and educators indoors until the local public health unit says otherwise.
School boards in Halton and Hamilton are set to discuss similar mask motions later this month.
Like the Ford government's recent messaging, the TDSB says that an increase in COVID-19 transmission was expected. As such, many officials continue to "strongly recommend the use of masks, even though they are no longer required by provincial law."
Moore says to wear masks indoors, won't enforce provincewide mandate
In the news release, the TDSB recognized Ontario's chief medical officer of health, Dr. Kieran Moore, who on Tuesday said that masks should continue to be worn where necessary.
Moore's advice followed a similar direction from Canada's Chief Public Health Officer, Dr. Theresa Tam, and Toronto's Medical Officer of Health, Dr. Eileen de Villa, who both recommend using masks indoors.
"Schools and all TDSB spaces will remain welcoming, respectful and safe places for all, no matter what others' personal decisions may be," the TDSB said. "Thank you for your consideration of this important measure. We know that it is not where we expected or hoped to be, but our collective actions can make a difference."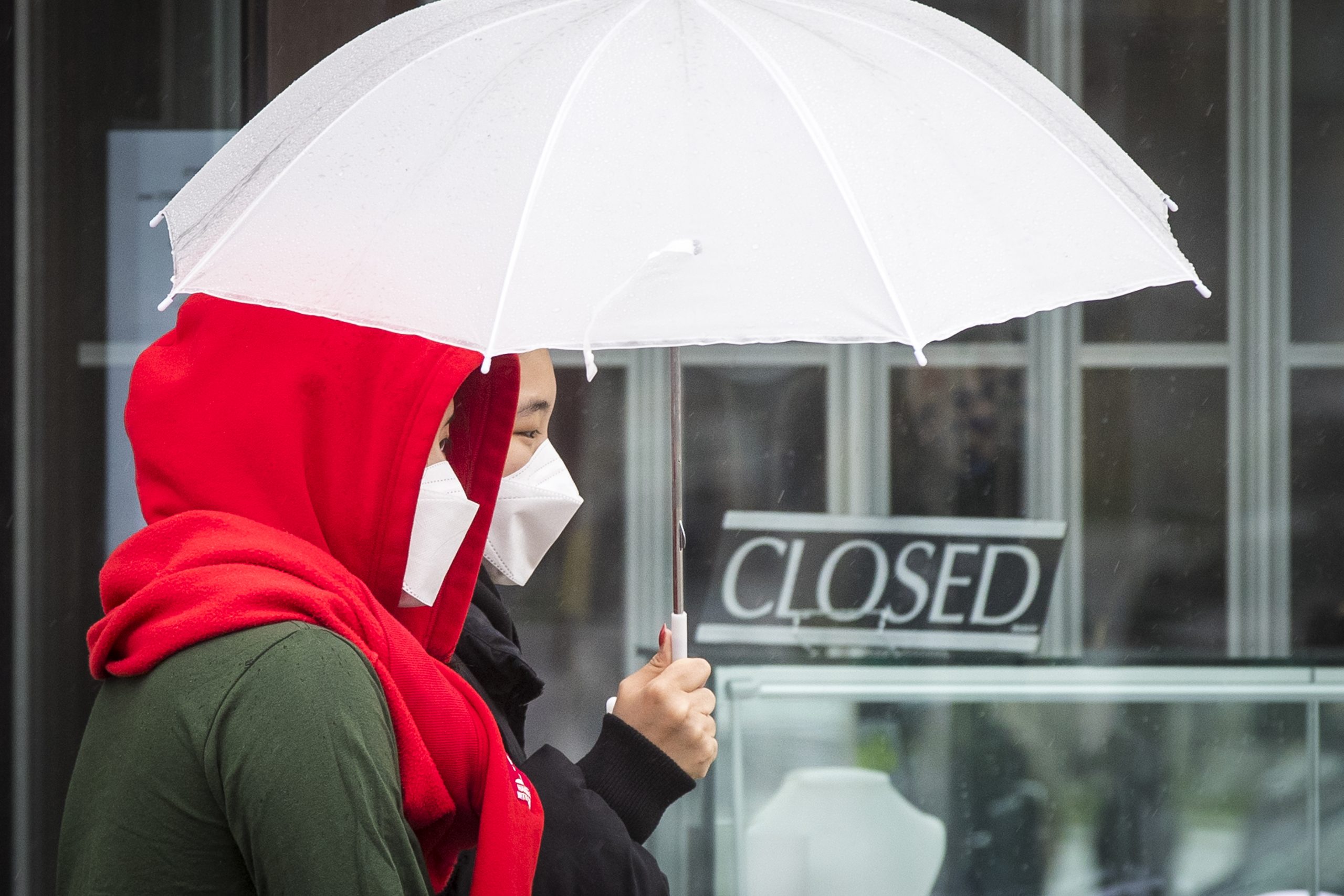 ---
Last week, Public Health Ontario released an updated COVID-19 risk assessment briefing and suggested that the reintroduction of masking for indoor settings would help curb transmission in classrooms.
A spokesperson for Education Minister Stephen Lecce said nothing has changed since Moore's comments on Tuesday.
"The CMOH's position on this matter has not changed. Therefore, Ontario's position has not changed," they said to CityNews. "He spoke at length this Monday on the matter, so we refer you to his thorough response from him."
Elsewhere, Nova Scotia's Education Department announced that masking will remain mandatory in schools until at least the Victoria Day long weekend in May.
Most public health restrictions, including mask-wearing in public spaces, ended in Nova Scotia on March 21.