Toronto police have arrested a man accused of two separate "unprovoked" murders of a 21-year-old international student and a 35-year-old man.
Richard Jonathan Edwin, 39, has been charged with two counts of first-degree murder in the deaths of Kartik Vasudev and Elijah Eleazar Mahepath.
Police say Edwin was arrested Sunday night and had a cache of loaded guns within his reach at the time of his arrest.
"Any death is tragic, but these men were completely innocent and their murders were absolutely random acts of violence," Police Chief James Ramer told reporters Tuesday.
Vasudevaa 21-year-old international student from India, was shot at Sherbourne tube station on April 7 at around 5 pm He was transported to hospital with multiple gunshot wounds, where he later died.
Two days later, Mahepath was shot multiple times near the intersection of Dundas Street East and George Street, just east of Jarvis Street, shortly before 7 p.m. He also died in hospital hours later.
Police believe Edwin was a "complete stranger" to both men. Ramer also said that the victims did not know each other.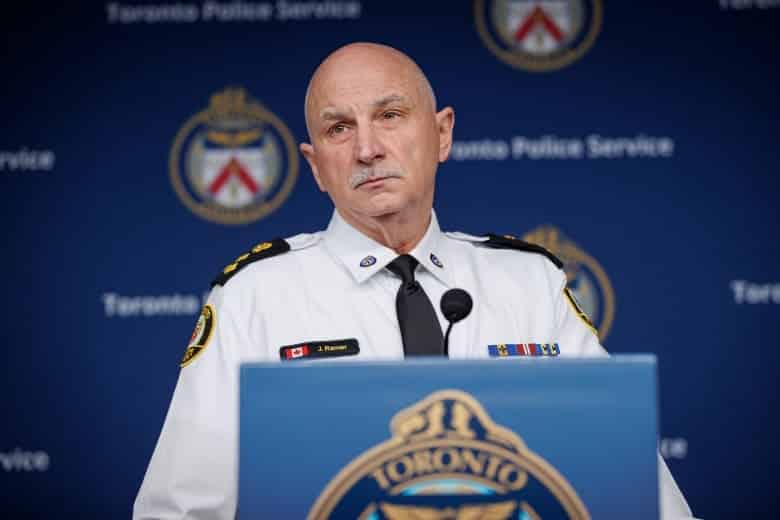 Edwin had no criminal record and was "legally" in possession of his guns, police said.
And while there is no longer a threat to public safety, Ramer said he believes there could have been more killings if the suspect hadn't been caught.
"I don't know when, but he had an arsenal at home," Ramer said. "Frankly, I think this might have just been a first step."
Vasudev and Mahepath were the 19th and 20th homicides of the year in the city.
'He seemed like a nice guy'
Based on the "nature of the crimes," Det. Sergeant Terry Browne said police were able to connect the two homicides to each other "very quickly."
Ramer says an "all-out effort" was launched to track down the suspect, with the help of the Toronto Police Emergency Task Force. Edwin was found and arrested in a building near Bloor Street West and Spadina Avenue on Sunday night.
Edwin's neighbors say they were shocked by his arrest and learning of the charges against him.
"He seemed like a nice guy, I would talk to him and he would always say 'Hi,'" said Benjamin Hannah, who lives in the same building as Edwin.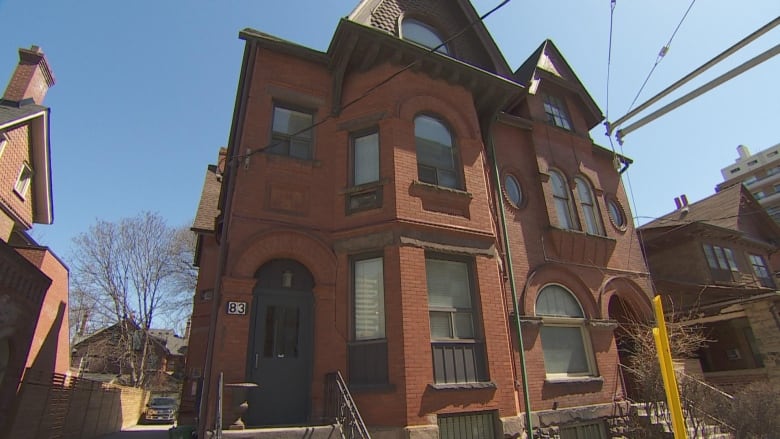 Hannah was working by her window when the arrest occurred, and she remembers seeing the officers arrive and then hearing loud noises in the basement.
"It was like something out of a movie," he said.
Lily Whittle, who also lives in the building, says she was on her way to buy groceries during the arrest. She says she heard a police officer yell, 'Get on the ground.'"
Since Edwin's arrest, she says officers have been stationed in the building and along the street.
"I'm glad they handled everything," Whittle said.
Loved ones describe Vasudev as 'courteous, gentle'
Ramer said he hopes the arrest will provide a "point of closure" for the families of the victims.
Vasudev's father, Jitesh Vasudev, said in an interview from India that the family is devastated.
"Anyone who knows him, he was very polite, gentle, a brilliant student," Jitesh told CBC Toronto on Tuesday.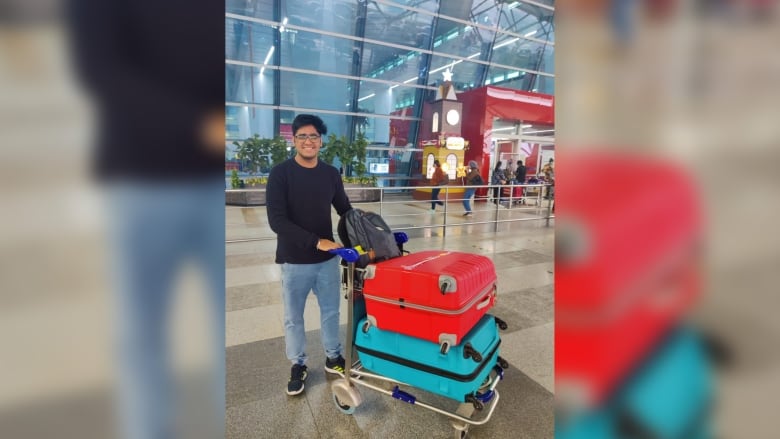 Vasudev said goodbye to his father, mother and 16-year-old brother earlier this year to continue his studies in Canada. He arrived in Toronto on January 5 after years of planning his career and a new life here.
He was in his first semester of business administration at Seneca College and was on his way to his part-time job when he was killed.
"I sent my son there for his studies, and within three months, someone randomly shot him," the victim's father said.
Family 'grateful' for arrest
Vasudev's family, friends and co-workers gathered for a vigil in Nathan Phillips Square over the weekend and remembered him as a bright and ambitious student.
Police said they have also spoken with the victim's family, who are "grateful" for the arrest.
Despite the development, Jitesh said he is still looking for answers.
"I just close my eyes and imagine that scene and what happened to my son," Jitesh said through tears.
The family's grief, he said, was made worse by the fact that the shooting occurred "thousands of miles" away.
"We think [Canada] it was a safe country," said the victim's mother, Pooja Vasudev.
"Now, if anyone asks me, I'm not going to tell them that Canada is a safe country," Jitesh added.
Now, the couple is left waiting for their son's body to arrive in India on Saturday.
Police didn't provide many details about Mahepath on Tuesday, except that his loved ones describe him as a "lazy-go-lucky" person.
Police said he was just running errands when he was randomly attacked.
"His family is devastated," Browne said.


Reference-www.cbc.ca