Article content
The Toronto Sun takes you straight to the heart of the action.
Article content
Whether it's local news, provincial and national politics, or the worlds of celebrity and sports, we have you covered.
Article content
Some stories set the world on fire. And these ones are the most popular online stories from the past seven days, clicked on by Sun readers like you.
Here are our top stories:
Democratic candidate filmed webcam sex romps — and asked for tips
Aspiring Democratic politician Susanna Gibson may have blown her chances at electoral glory after it was revealed she performed sex acts with her husband on an adult streaming website, Brad Hunter reported.
If that wasn't enough, Gibson, a candidate for the the Virginia House of Delegates, then asked for tips. And by tips, we don't mean advice. The Southern belle asked followers for more "tokens" in exchange for private action because she was "raising money for a good cause."
Article content
But because Gibson isn't a quitter, she has so far refused to drop out of the race after the videos went public. And why should she? So far, she has raised $376,000 since kicking off her campaign in July 2022 – more than her GOP rival.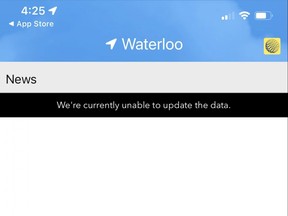 'Cybersecurity incident' disrupts Weather Network website, app services
It has been a cloudy week for The Weather Network and MeteoMedia after suffering a "cybersecurity incident," leaving millions of Canadians who rely on them for their latest forecast under a dark rain cloud.
Things have improved since Monday's cyberattack but it's not all sunshine and rainbows.
The current temperature and forecast data is showing, but other information such as whether it's sunny, cloudy or raining right now remain missing.
Article content
LILLEY: Time to mask up again? Dr. Tam can pound sand
If you don't know it, hop on the internet and search up: "Danny DeVito nope meme."
That's our reaction when Canada's chief public health officer Dr. Theresa Tam appeared at a news conference earlier this week recommending that people should dust off their mask collection due to the recent uptick in COVID cases and hospitalizations.
Tam spoke of the new COVID vaccine, saying that "preliminary clinical data have shown promising immune responses," Brian Lilley reported, but also encouraged masking as "a layer of protection."
Vulnerable people should protect themselves and we should protect them – just like we have for years upon years of flu seasons. But should Canadians' lives be upended for a virus that has become endemic and isn't going away.
Article content
Nope.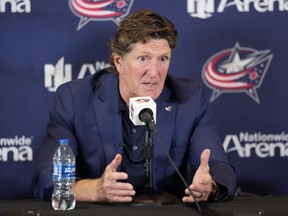 NHLPA continuing investigation into Blue Jackets coach Mike Babcock over phone flap
Former Maple Leafs coach Mike Babcock found himself in defence mode after the hockey podcast Spittin' Chiclets alleged the new coach of the Blue Jackets wanted to see the photos on his players' phones.
Babcock called it "part of the process of getting to know them better," and not an invasion of privacy like many have taken it.
Johnny Gaudreau, the Blue Jackets' biggest star and highest-paid player, also defended Babcock, adding that the coach also showed his own photos as a way to get some familiarity, Terry Koshan reported.
The NHLPA, however, is still investigating the matter.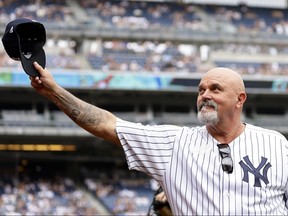 Ex-Blue Jays ace David Wells tears into woke culture, Bud Light and Nike
Former Toronto Blue Jays pitcher David Wells went on a tear and left no stone unturned, sharing his disgust and hatred over Bud Light and Nike's wokeness while ripping apart the league's current culture, Dan Bilicki reported.
Turns out, the 21-year MLB veteran can still bring the heat.