The town of Coaldale is moving forward with a new ordinance that will see outdated video lottery machines make a comeback.
Monday, council voted 5-2 to pass the ordinance's first reading and move forward to a public hearing on 14 February.
History of VLTs in Coaldale
In 1997, Alberta communities were given the option to decide whether or not to allow VLTs (video lottery terminals).
The following year, Coaldale held a referendum to determine its direction forward, making it one of several communities to do so.
Of the 2,135 who voted, 1,280 voted to remove the machines and 855 voted to keep them.
The topic was back on the table years later after Ken Schmidt, the owner of the Coaldale Inn, wrote to the council.
Read more:
Residents must vote on ending VLT ban in Coaldale
"I started revisiting the issue of VLTs when I arrived here (in 2016)," he explained, "with the aim that it would be fairly simple to get them reinstated."
In 2017, another referendum was held. Despite a previous survey indicating that about three-quarters of the area's residents were in favor of bringing VLTs back, the result of the vote showed otherwise.
According to the town, 2,235 people voted, with 59.95 percent in favor of not having the machines, while 40.04 percent wanted it.
"We do have people locally who play them, whether it's on their computer or to the nearby casinos or venues that offer VLTs," Schmidt said.
"From a business perspective, it's still a source of income, especially in this time (where) we (need) it."
Mayor Jack Van Rijn said the council wants to make sure they hold a thorough public hearing before a decision is made.
He encourages residents who are unable to attend to write their opinions in advance.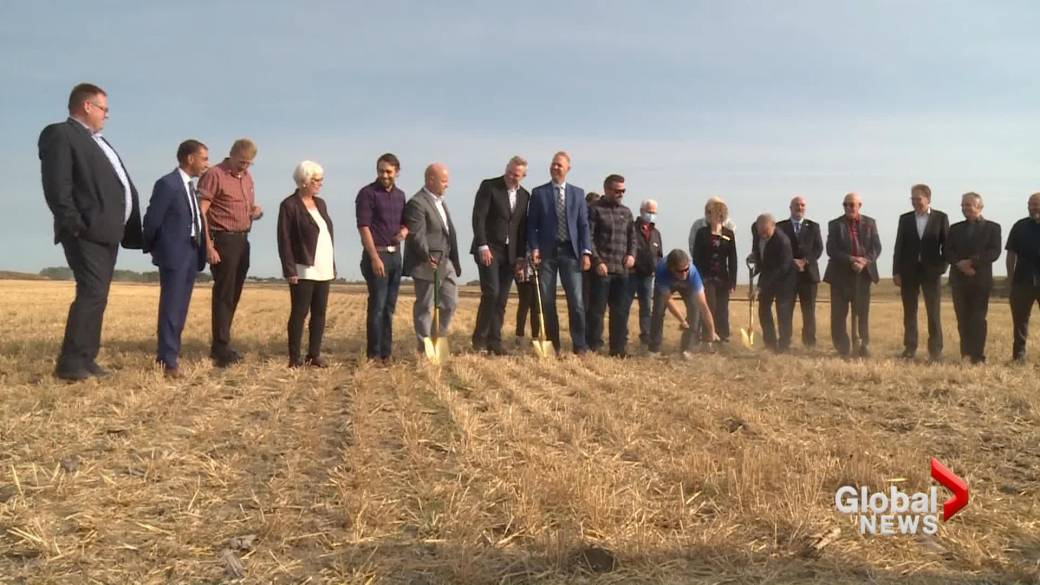 Construction begins on controversial Coaldale school
"We want the general public to have their say on it," he said.
"(The Council will) table the decision for two weeks after the meeting of 14 February. That way councilors have time to digest the information. "
Global News also had an interview with one of the town councilors who is opposed to moving forward with a new VLT ordinance, but Bill Chapman later canceled that interview and said he did not have permission to talk about the matter. not.
The town's code of conduct stipulates that only the mayor, chief administrative officer or another designated representative can speak to the media on behalf of the town.
© 2022 Global News, a division of Corus Entertainment Inc.


Reference-globalnews.ca
The Canadian News
Canada's largets news curation site with over 20+ agency partners