Three people were taken to the hospital in stable condition after a Tesla collided with the side of a Riverside South home on Thursday.

The accident happened around 8 a.m. on Summerhill Street, between Nightfall Street and Hawkeswood Drive, according to first responders.
Photos from Ottawa Fire Services show a mid-size Tesla after it was driven through a fence and onto the side of the house, causing significant damage to the foundation of the house.
Paramedics treated three people, two of whom are listed as children. Between the two young men, one suffered a lower limb fracture and the other was evaluated for minor injuries.
A man in his 30s suffered a chest injury and a possible lower limb fracture.
All the patients were taken to the hospital and are considered stable, according to paramedics.
Ottawa police confirmed they are investigating the collision, but no cause has been revealed.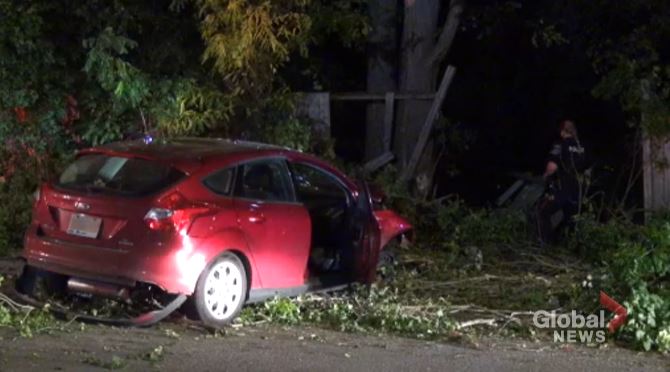 Car runs off the road and hits a fence on Stewart St. in Peterborough
© 2021 Global News, a division of Corus Entertainment Inc.


Reference-globalnews.ca