Just a few months ago, it seemed like the weather would have a hard time showing up in this election, sidelined by the pressing realities of the COVID-19 crisis. But then he stepped in this summer of reckoning with the climate emergency, and poll after poll revealed that the climate crisis is a major problem for Canadians. While knocking on the door of the climate champions in this campaign, when I asked, "What is your main concern in this election?" the most common answer was "the weather." For all of us who listen to dire warnings from scientists, we know that this new Parliament has our fate in its hands.
In a positive turn of events in this election, we saw parties competing with each other over which one had the strongest and most compelling climate plan. Canadians want to see bold action on the climate. But once again, support for that action has been divided among many parties. Hence this minority result. Now we need you to cooperate and do it.
We have to make this minority Parliament do its job and face this moment with us. These next few years must be about speed and scale as we come together to face this crisis. This shared emergency company should look, sound and feel like a genuine emergency company of all of society, and we need our new government to lead as expected in a crisis.
I wrote at the beginning of the election that the narrow path to victory for the climate emergency in Canada would be of great help by two outcomes: first, another minority Parliament, and second, the election of a larger contingent of climate emergency champions.
The first thing has happened and that's great. Minority governments are forced to cooperate, rather than rule with impunity for four years. More importantly, a minority means that the public has continued opportunities to push for stronger and bolder policies.
However, when it came to choosing more climate champions, the result was mixed but mostly disappointing. The 'squad' of titular climate champions in the NDP were fully re-elected (along with two Greens), and will be joined by a pair of newly elected champions: Blake Desjarlais in Edmonton Griesbach, and final counts pending, possibly Anjali Appadurai in Vancouver. Granville and Alejandra Bravo in Toronto Davenport. But other first-time climate champions tragically failed to break through.
What people are reading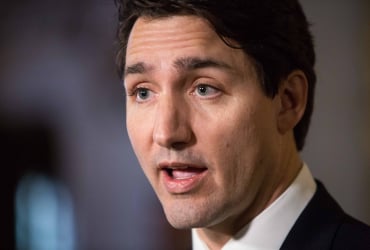 I'm biased, of course, but the campaigns I watched most closely and where I spent my volunteer hours were those of Appadurai (a friend and colleague) and Avi Lewis (yes, my brother-in-law, running West Vancouver- Sunshine Coast-Sea to Sky). Both were blatantly based on ideas inspired by the Green New Deal with a primary focus on the climate emergency. And in both cases, at the start of the elections, the party's top brass viewed their campaigns as impossible to win. However, Appadurai's leadership ended up being one of the closest in the country (yet to be determined), while Lewis managed to win 26 percent of the vote, eight percentage points more than the national average of the NDP, in a leadership that it had never been seriously disputed. by the NDP and one that is anchored in one of the richest cities in Canada.
As this new government takes shape, rather than lurching from one confidence motion to the next, as we have witnessed for the past two years, how about stabilizing our political lives with a formal Trust and Supply Agreement (CASA) How did we do it in Britain? Columbia from 2017-20, as the Yukon has now, and similar to what the Ontario Liberals and the NDP had in the 1980s or at the federal level from 1972 to 1974. After all, in these results, right Is that what the electorate has asked for? Many parties presented good ideas in this election; Let's see that each of them presents the best. (Already, LeadNow has a request calling for cross-party cooperation on climate and inequality).
Most critically, let's see the NDP really haggle hard this time around, show that they are the climate champions that they asserted in this election, and make bold climate emergency action a central condition of their cooperation in the House. The country is on fire. So now the NDP must keep the feet of the liberals on fire. The NDP must send a clear message to the Trudeau government: "no climate emergency plan, no agreement."
What should be in an exciting new HOUSE? What should be the basis of cooperation for a stable minority government? Most Canadians have clearly indicated their desire for a Green New Deal-style program. So how about this?
Full implementation of the United Nations Declaration on the Rights of Indigenous Peoples and the recommendations of the Truth and Reconciliation Commission, and the commitment to provide clean water, equal funding for education and quality housing to all communities indigenous peoples within two years.
A bold and hopeful offer for those whose employment is currently tied to the fossil fuel industry, not just a Just Transition Act, but a massive investment in the jobs of the future. Liberals pledged $ 2 billion in this election for a Future Fund for workers in Alberta, Saskatchewan, and Newfoundland and Labrador. Is not sufficient. Let's spend whatever it takes to get this job done and give confidence to workers everywhere that no one will be left behind. Let's create new Crown corporations to mass produce what we need to decarbonize our lives. Let's establish a Civil Corps for the Climate, so that any young person who wishes can find employment at the service of their society while they help us to face this moment.
We need to see short-term reckless dates when new vehicles and buildings can no longer use fossil fuels.
A bold housing plan that would see the construction of hundreds of thousands of non-market emission and non-commercial housing units, within the mandate of this new Parliament.
An end point in all new fossil fuel infrastructure and an end to fossil fuel subsidies.
Urgent national action on the supply of poisonous drugs that is killing thousands of our friends and family.
Public child care, pharmaceutical care, dental care, mental health care, and elderly care.
A wealth tax to pay for a good part of the above.
And proportional representation. Let's have an electoral system that ensures that the progressive majority in Canada who want the above can continue to find political expression. Let's make this kind of collaborative government the norm.
Opinion: For all of us who listen to dire warnings from scientists, we know that this new Parliament has our destiny in its hands, writes columnist @SethDKlein for @NatObserver. # elxn44 #ClimateAction #ClimateCrisis
On the climate side, a welcome development in this election was that the Liberals named the elephant in the room: 26 percent of our greenhouse gas emissions that come from the oil and gas industry. Finally, liberals seem willing to stop peddling the falsehood that Canada can be a climate leader while expanding fossil fuel extraction and production. Instead, they rightly said that we must limit GHG emissions from oil and gas production and set a timetable for reducing those emissions. Now we have to make that promise come true. We need to adopt national and sectoral carbon budgets that decrease every year. That is a vital piece of how this new government can tell Canadians the truth about the severity of the climate crisis.
And so, a message for this next government: invite us to join in a great social enterprise as we face this task of our lives. Meanwhile, climate voters must take to the streets and demand that you: support the global student strikes this Friday, September 24 (find your local protest here) and on Friday, October 22. See you there.
Reference-www.nationalobserver.com