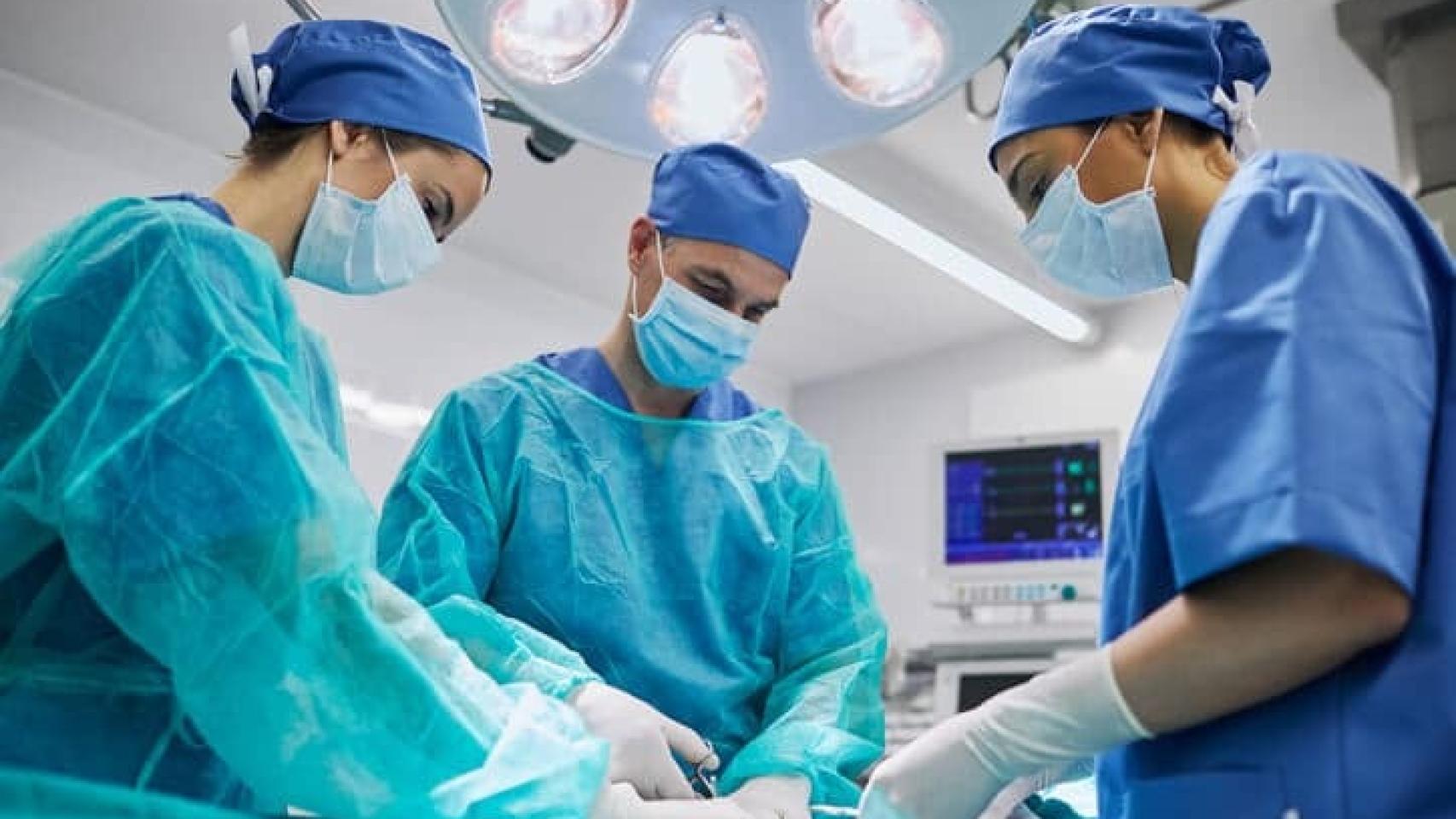 Transluminal endoscopic surgery through natural orifices (NOTES is the acronym in English), encompasses a set of new approaches to the abdominal cavity with potential advantages over conventional laparoscopic surgery. Now, El Pilar Hospital, of the Quirónsalud Group, has been one of the first centers in Spain to perform a vaginal laparoscopy to carry out gynecological surgical interventions using the technique known as vNOTES.
"This type of surgery allows much faster recovery than in conventional surgery. In addition, patients also suffer less postoperative pain and therefore the use of analgesics is also reduced. In the end, everything translates into a reduction in recovery time and a shorter hospital stay ", explains Dr. Cecilia Escayola, specialist in gynecological laparoscopic surgery at the Quénet Torrent Institute at Hospital El Pilar, who has carried out the first interventions using this novel technique.
Specifically, a bilateral adnexectomy has been carried out, removal of the ovaries and fallopian tubes on both sides, one tubal ligation, and a hysterectomy with an excellent postoperative course. This technique may also be indicated to perform hysterectomies or removal of the uterus in cases of uterine bleeding or prolapse, when it comes out of the vagina, among others.
This new technique of vNOTES belongs to the minimally invasive approaches that allow to expand the applications of surgery to many more patients. By not suffering the aggression of open surgery it is possible that patients for whom this intervention is discouraged can now undergo surgery. Thus, for example, with this approach we can remove the ovaries of a person who is 70 years old and who no longer needs them and that if we did an exclusively vaginal approach without laparoscopy most of the time we would not be able to access them.
To carry out the intervention it is necessary to use of a special device, which allows the laparoscopy to be installed vaginally and which replaces the trocars or access tubes to the abdominal wall that are used in conventional laparoscopy, which allows the cost of the intervention to be very similar.
The learning curve for surgeons accustomed to laparoscopy is also very short, it is not a problem to adapt to the new technique. In addition, we avoid incisions in the belly, which is also an aesthetic advantage and a reduction in the risk of infection of the surgical wound, in addition to allowing the intervention to be carried out with the surgeon seated, it also results in less effort for the surgeon, without any increase in intervention times.
The cons'
Although this technique allows expanding the uses of laparoscopic surgery, it also has its limitations and not all patients are candidates for its use. Thus, it is not indicated in morbidly obese patients and not in those with multiple abdominal surgical history. Fortunately in Spain obesity does not occur as frequently as in other countries such as the United States and in general patients do not have a very extensive surgical history, so most of the time this technique could be used.
The only counterpart that this technique presents with respect to conventional laparoscopy is that does not allow you to resume sexual activity immediately. Having two vaginal stitches delays the onset of postoperative sexual intercourse for up to two or three weeks, while, perhaps, if a conventional laparoscopic abdominal surgery had been performed, it would not take so long, despite This and due to its advantages, very possibly in the near future vNOTES will end up becoming the standard of treatment when planning laparoscopic gynecological surgery.
* Dr. Cecilia Escayola is a specialist in gynecological laparoscopic surgery at the Quénet Torrent Institute at Hospital El Pilar.
Follow the topics that interest you
Reference-www.elespanol.com