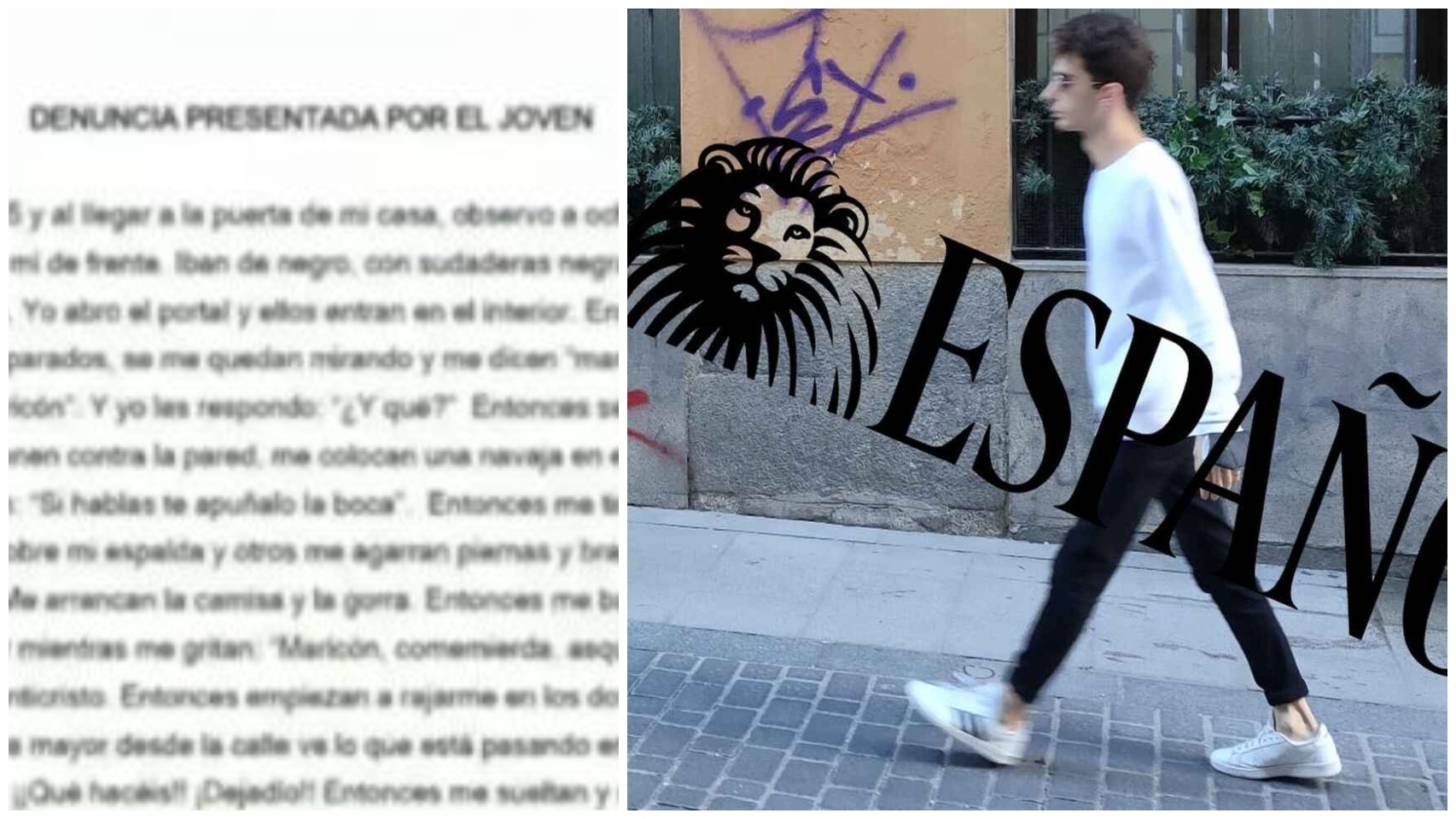 The 20 year old young man who reported an alleged homophobic aggression by eight hooded men in the neighborhood of Malasaña from Madrid last Sunday he retracted this Wednesday what he had said. The police interrogations ended up making the young man nervous. When one of the agents asked for his mobile phone to check his latest movements, he collapsed and confessed the whole truth: it was all an invention to hide his current partner who had participated in sadomasochistic prácticas with two other men.
The complete complaint that the young man presented presented numerous unlikely elements, such as the presence of eight hooded men in black at mid-afternoon on Sunday in the central Malasaña neighborhood, a usually crowded place, or the existence of a witness which the Police or any means of communication found. This made the agents doubt the consistency of the story, although before being confirmed, the alleged case had already turned into a political earthquake.
This is the full content of the complaint that the young man filed with the Police, to which the 'Public Mirror' program has had access:
"It would be 5:15 pm in the afternoon and when I arrived at the door of my house, I observed eight individuals running towards me head on. They wore black, with black sweatshirts and a white hood. I open the portal and they go inside. Then I go in too. They stand, they stare at me and say 'fag, you're a fag, fag.' And I answer them: 'So what?' Then they pounce on me, put me against the wall, put a knife to my neck and mouth and say 'if you talk I'll stab you in the mouth'. Then they throw me to the ground. One sits on my back and others grab my arms and legs to immobilize me. They rip off my shirt and cap. Then they pull down my pants and underwear while they yell at me: 'Fagot, shit-eater, disgusting' and say something about the antichrist. Then they start slitting me on both the cheeks of my ass. An old lady from the street sees what is happening in the doorway, knocks on the glass and shouts: 'What are you doing? Leave it! ' Then they let go of me and run away. That woman saved me. When I got free I went home and when I arrived I called my boyfriend, told him to take things to sew the wounds on my ass and I told him what happened. When he was coming home, he met a couple of policemen and told them what had happened. They recommended that we go to a medical center and then report it to the police. So we went to the Jiménez Díaz Foundation. "
The young man could face a fine of 12 months for falsify a crime, although, having no record, he will not receive any punishment. The injuries were real but, according to his own account, spoiled. According to what has transpired, the young man was engaged in male prostitution and having his buttocks marked with a knife would have been part of a previous deal.
Follow the topics that interest you
Reference-www.elespanol.com