The routine of the school year makes our children feel safe. But when the summer holidays arrive, the whole family must readapt.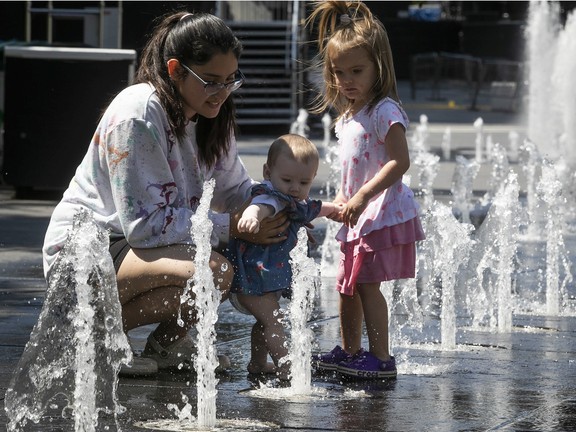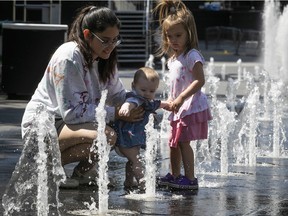 article content
Thoughts about summer vacation can bring up many different emotions. We imagine vacations, sun, bath and free time. What we may not see is the anxiety that summer vacation can bring to both parents and children.
article content
As individuals, we thrive on routine. During the school year, we wake up knowing what awaits us. Our children feel safe. When summer vacation arrives, that routine is turned upside down. Many of us stay up later, socialize and travel more.
Some families are unable to take time off work, leaving children at summer camp or in the care of family and friends. This can cause a lot of stress for parents and children, who must readjust.
I recently had a conversation with my elementary students about summer vacation. They expressed concern about adjusting and making new friends at summer camp and not seeing their friends on a daily basis. Some said they were nervous about spending time with a parent they didn't get along with; It's helpful to remember that we don't always get along with our parents either.
article content
Here are some ways to ease the transition into summer vacation:
Create a summer routine. Talk to your child about your expectations. Ask them what they would like to do during summer vacation. Now, I know what you're thinking…a vacation to the Maldives might not be an achievable goal. Encourage them to think small – this conversation is a great start.
Enjoy a night of cooking. Cooking is a great way to bond with children. Not only will you have fun trying new recipes, but cooking is very educational. Challenge children to be creative, calculate quantities and work with different units of measurement.
Keep a journal. There are many journals created specifically for parents and children, with prompts that help generate thoughtfulness and good conversation. From a teacher's perspective, this is also great writing practice.
article content
Have a board game night. This is an extremely underrated activity. Not only is it a fun way to spend the night, but it also teaches our kids skills like communication, collaboration, and the ability to appreciate both a win and a loss in a constructive way.
Get out into nature. Set a time to go for a walk, hike, or bike ride. Touch the grass. Follow the butterflies if you have to! Leave your technology at home and enjoy the outdoors.
Plan an art activity. Throw some paint on a canvas, make tie-dye t-shirts, color or draw. Sidewalk chalk is ideal for drawing outdoors. Art is a fun way to bond with your children and a great outlet for managing stress and expressing emotions.
We have to remember that children often have simple needs. Even if it seems like all they want to do is sit in front of a screen, it's important to find a balance. You may be surprised with the results. Have fun, breathe, relax and get your kids involved. They are capable of much more than you think.
article content
Sign up for our new parent newsletter at montrealgazette.com/newsletters.
---
Who is Bianca Ferrara?
I am so excited to introduce myself! I am Bianca, I am 30 years old and I have been working with children for 14 years. I started in child care at the age of 16, working in public and private day care centers in Quebec. I completed my Bachelor of Education and have been teaching in elementary schools ever since. Due to a lack of permanent jobs and a long seniority list, I move around a lot.
It is an amazing learning experience to teach different grades in different schools. I have worked with children of various ages and academic levels. I have worked with children who have special needs and collaborated with professionals to develop educational plans. I am excited to share my knowledge with you and look forward to hearing your questions, opinions and suggestions.
There is no easy way to raise a child, but we can work together to share our experience.
5 cool new things to try at SÉPAQ parks this summer

3 road trip games to stop the kids from taking you around the corner