The court found that, despite having already gone through two trials, an acquittal was not warranted because there was still evidence on which a jury could convict.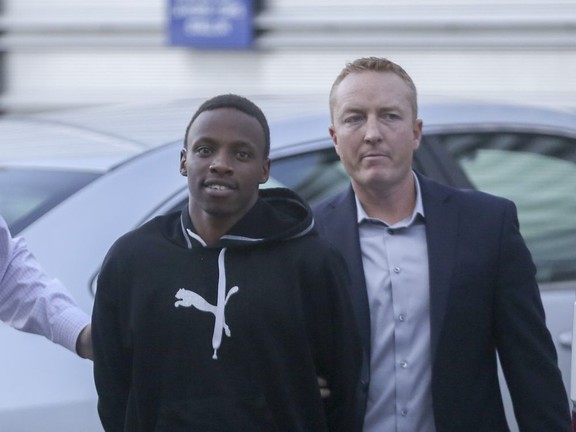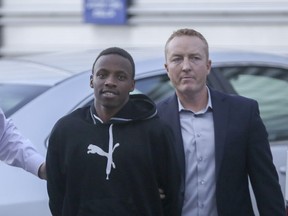 article content
One of two killers convicted in the death of a Calgary merchant will get a third chance to beat a burglary charge.
article content
A three-member panel of the Alberta Court of Appeals agreed Monday with defense attorney Cory Wilson that Jean Havyarimana was wrongfully convicted at her second trial.
But appellate judges were not so kind to Havyarimana's partner in the killing of shop owner Maqsood Ahmed, upholding Lloyd Kollie's conviction for committing robbery during a home invasion.
Both men were found guilty in January 2021 during a retrial in connection with an April 7, 2015 raid on a Calgary home.
The burglary occurred while the two men were under investigation for the stabbing death of Ahmed on October 8, 2014, who was killed while being robbed as he was leaving his business in northeast Calgary with a bag containing around of $70,000 in cash.
article content
Refusing to uphold Havyarimana's conviction, the appellate judges said the defendant's voice identification in wiretaps conducted during the homicide investigation was not correctly established.
Const. Gerald Bouchard testified that he recognized the voices of Havyarimana and Kollie on the intercepts, who were discussing the home invasion robbery.
The appellate judges noted that Bouchard had actually acted as a clerk for a lengthy police interview with Kollie, but relied only on a taped interview he obtained from a police database of an interrogation of Havyarimana to identify him.
"Mr. Bouchard had not observed, written about, or attended any such interview with Mr. Havyarimana, nor had any previous dealings or familiarity with Havyarimana," they said in a written decision.
article content
"Rather, Mr. Bouchard testified that he viewed a recording of a police interview with 'Havyarimana' which he accessed through the police database to establish a baseline for Havyarimana's voice. However, it is important to note that Mr. Bouchard was unable to 'remember' if anyone confirmed whether or not what he agreed to was Havyarimana in the taped interview."
They said the evidence did not support the officer's claim that it was Havyarimana who was talking about the incriminating wiretapping.
"In our view, the evidence summoned at trial was not that of a 'known' recording of Mr. Havyarimana."
The court found that, even though he had already been through two trials, an acquittal was not warranted because there was still evidence on which a jury could convict.
Havyarimana pleaded guilty to involuntary manslaughter and was sentenced to nine years in connection with Ahmed's murder.
He was sentenced to an additional 10 years for the burglary where children were present and the primary victim had a gun placed in his mouth.
If he is not convicted a third time, he will be eligible for parole.
Kollie was sentenced to life in prison after being convicted of second-degree murder for the merchant's murder.
On twitter: @KMartinCourts