Since the fall of Kabul and the victory of the Taliban in mid-August, social networks and digital data have become a danger for some Afghan citizens. From August 17, the Wall Street Journal reported that dams erected in and around Kabul, the Taliban controlled even the phones of certain people, looking for compromising content, but also for evidence of contact with the administration or the US military, for example. A digital search of which the NGO Front Line Defenders, which works in particular with human rights defenders, has also been confirmed.
Some American digital giants reacted very quickly. On August 19, the Facebook company, alerted by journalists and human rights activists, announced that it has developed several features to protect the privacy of its Afghan users. With one click, Internet users located in Afghanistan can "Lock" their account, and prevent users they are not friends with from viewing their content. Likewise, the social network has "Temporarily" disabled access to afghan users' friend lists, to prevent the Taliban from sifting through someone's networks, and possibly finding out that they worked with the U.S. military. "If you are outside of Afghanistan but potentially have friends in the country, you can protect them by restricting your privacy settings"company executive Nathaniel Gleicher said on social media Twitter.
Read the interview:
"The Taliban want to believe that they have changed"
Phones inspected
When Kabul fell to the Taliban on August 15, Nilofar Ayoubi and her human rights activist friends created a WhatsApp group on which they exchanged the latest information. "It was on this group that I discovered the system set up by Facebook for the Afghans. So I used it to lock my Facebook account. I also changed the photo and the name of my Instagram and Twitter accounts, while making them private ", explains this Afghan entrepreneur. A figure of the opposition to the Taliban, this mother of three children now lives in exile in Poland.
Read also
Facebook implements measures for vulnerable Afghans to protect their accounts from the Taliban
In the same WhatsApp group, many Afghan women reported that their cell phones had been inspected by Taliban fighters at checkpoints in Kabul. Out of fear, many of them purged their devices of any piece of music – an art that is now banned – and of photos likely to offend Taliban puritanism, for example taken with strangers. This is the case of Shukriya Rezai, employed in an Australian non-governmental organization (NGO), and now in exile in France, who cleaned her phone before going to Kabul airport on August 23.
Against these intrusions, there is however no perfect solution, notes the NGO Front Line Defenders. "Erasing all data from a phone may arouse suspicion. Besides, tNot everyone has time for a deep clean. Sometimes the best is to put the data in an anonymous online space and delete the traces on the phone. " In addition, for the members of Front Line Defenders, who help in particular human rights activists and Afghan citizens from a distance, the technical exercise presents difficulties: "Security settings are not always standardized. They may vary depending on the manufacturer and the operating system of the phone. "
Social media can do more
For its part, Google has temporarily closed access to several e-mail boxes used by former Afghan government employees, in particular to prevent the Taliban from accessing sensitive information contained in certain e-mail messages, Reuters news agency revealed on Friday, September 3..
But for the NGO Front Line Defenders, these companies could do more. "Social networks must give the benefit of the doubt to people asking for the removal of content that may endanger their lives", explains the organization's digital security team. Like, for example, a Facebook user who requests the deletion of group photos posted by other Internet users and in which they appear.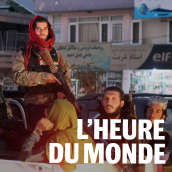 Also listen Can the Taliban Hold Afghanistan?
This situation is not unprecedented. "We have already seen this in Sri Lanka, during the last elections", after which the masters of the country, the Rajapaksa brothers, increased their control, raising many concerns for democratic life, "As well as in India and Myanmar", emphasizes Front Line Defenders. "We have had many requests from people asking us to help them remove information that could be harmful to them. ", explains the NGO.
www.lemonde.fr