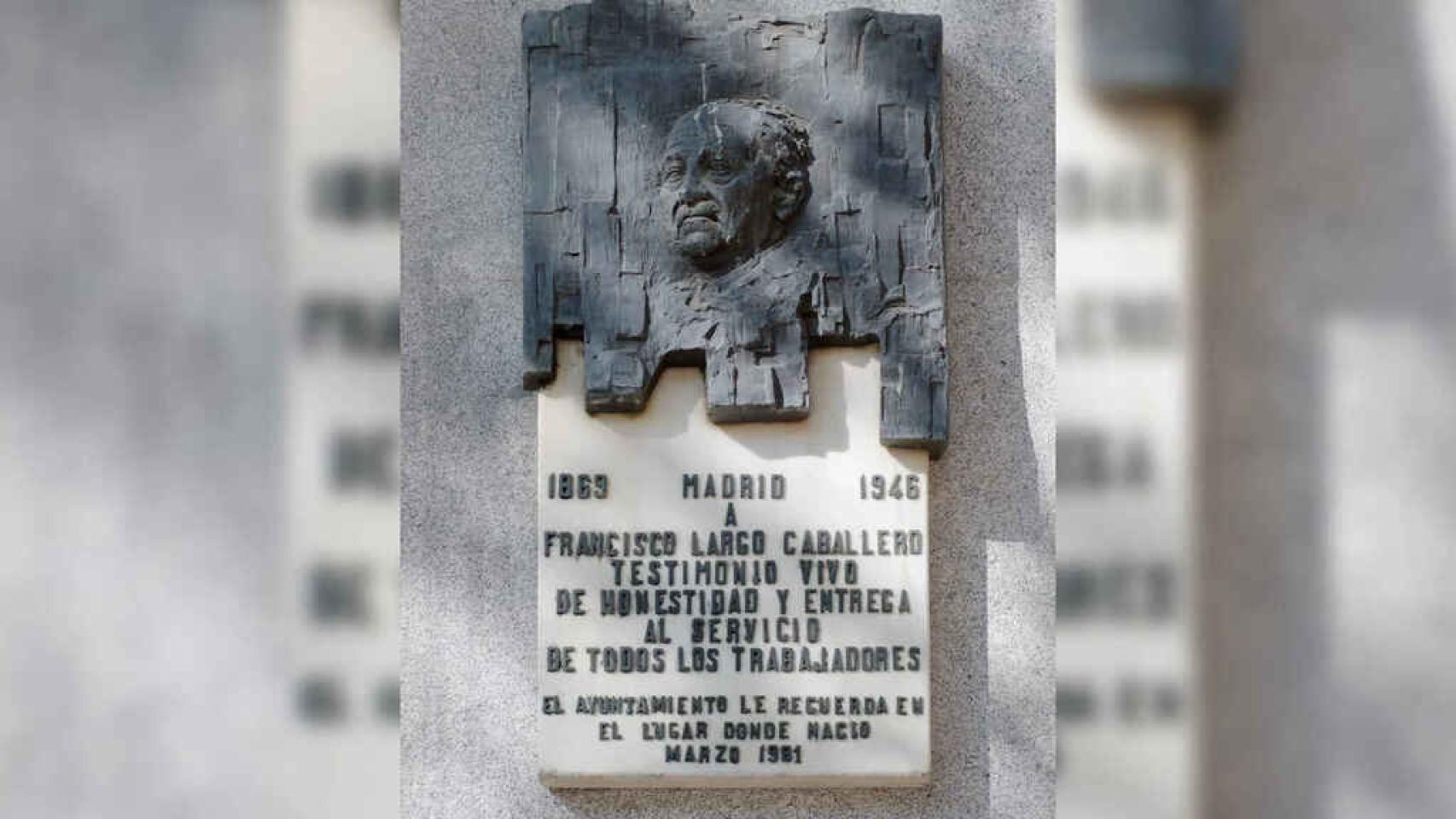 The Superior Court of Justice of Madrid (TSJM) obliges the Madrid City Council in a resolution to remove plates to the historical socialists Indalecio Prieto and Francisco Largo Caballero.
In a car, to which Europa Press had access, the magistrates partially estimate the appeals filed by the Madrid City Council and by the procedural representation of the Vindicative Association of the Historical Memory Roots against the order issued last January by the Contentious-Administrative Court regarding the piece of precautionary measures.
In this way, the Chamber proceeds to revoke only in the particular relating to the appropriateness of suspending the contested agreement in relation to the change of name of the streets Francisco Largo Caballero e Indalecio Prieto Tuero, as this pronouncement is "dissatisfied with the legal system", declaring instead that there is no place, consequently, for the adoption of this precautionary measure.
Similarly, the magistrates confirm the appealed order in relation to the assurance measure consisting in that the commemorative plaque of Francisco Largo Caballero on the facade of the Chamberí District Municipal Board building be guarded by the City Council in conditions that prevent its further deterioration.
The resolution states that "the execution of the contested act, as regards the change in the name of the streets, does not cause irreparable damage to the appellant, nor does it determine or can determine the ineffectiveness of the remedy at hand, so that the rights and interests of the appellant are neither harmed nor irretrievably harmed ".
On the contrary, he points out that it is "an act to which it must be attributed presumption of legitimacy; adopted within a municipal corporation, based on the principle of democratic decision and by the vote of the majority of its members ".
"The authenticity of this document can be verified in the exercise of the powers of the municipality and that it is done, as it is said, in application of a legal norm with formal status of law, which is what determines the powers of the Administration and their ownership ", adds the car.
In a statement, the spokesperson for the Asociación Memoria Histórica Raíces, has highlighted to Europa Press that the Madrid City Council is obliged "right now" to remove said plates with those names because the administrative acts are enforceable and there is no exception to that execution.
In addition, he recalled that the Madrid City Council itself has defended judicially the enforceability of said withdrawal, so it understands that "it would not be explained that now they suspend the withdrawal of the plates when they have argued the opposite before the Courts."
Follow the topics that interest you
Reference-www.elespanol.com